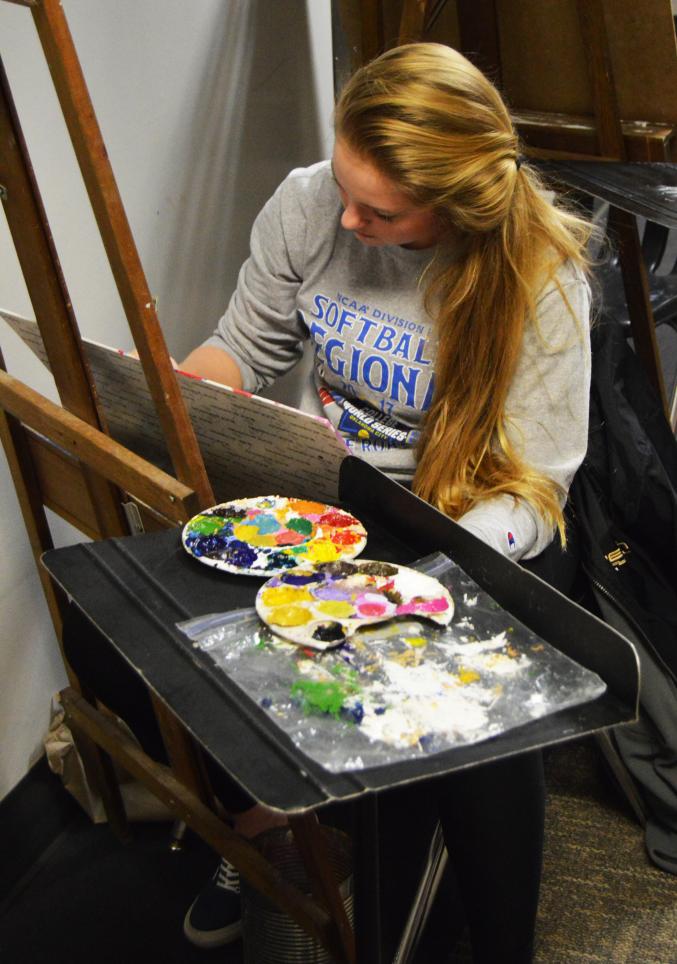 Penn High School is an "A" rated school and ranks in the Top 5% of all Indiana public high schools!
As one of the top high schools in Indiana, we offer educational opportunities for a vast variety and selection of college and career pathways. Prospective and current students can explore these options during the Penn Showcase, 6:30 – 8:30 p.m. on Monday, Dec. 10 (enter Door C).
The Showcase event for current P-H-M 8th graders and new prospective students will start with an introduction to Penn and welcome from Principal Sean Galiher in the Center for the Performing Arts. Events will then be held in the Cafeteria, Commons and classrooms across the building. Incoming Freshmen and their families can then:
Tour Penn on your own
Visit Live Classrooms
Visit Clubs and Activity Booths in the Commons Area
Visit the Cafeteria
*For current Freshmen, Sophomores and Juniors; we will not offer a welcome session. They may simply enter the building at 6:30 p.m. and begin their own tours of the Showcase locations mentioned above.
Current P-H-M 8th graders can get information about Penn High School courses from their middle school counselors, or the Program of Studies.
Parents can also visit the "Incoming Freshmen" webpage for more information on required courses and electives.
At the conclusion of the welcome sessions, students may visit the cafeteria, where teachers representing the Academies and elective classes will be available to answer questions and provide information. Representatives of Penn Exceptional Education Academy will also be available to answer questions.
*There will be a Dual-Credit Class Presentations will be from 7:10 to 7:35 p.m. in LGI-A.
Juniors will be able to get Advanced Placement English Literature and Composition questions answered in Room 196 from 6:30 p.m.
Elective areas to tour and meet teachers include:
Visual Arts
Business
Family and Consumer Science
World Language
Performing Arts
Health & Wellness
Technology
The Elkhart Area Career Center will also have staffers available to provide information in the Commons area.
Representatives of Penn's Counseling Center will also be available to provide support in the course selection process.
The Showcase is designed to help incoming parents and students learn about all Penn has to offer, from Academies, to classes, and even extra-curricular activities. The Showcase also helps current 9th, 10th, and 11th graders and their parents make educated decisions about the pathways they should be following and the classes in which they should be enrolling.
Current 8th grade students can explore possible pathways, electives, and clubs and activities.
Current 9th, 10th and 11th graders can explore elective courses and the achievement academies.
Current Penn-Harris-Madison students and families, along with those who live within P-H-M boundaries but attending other schools, are invited to attend. The is an opportunity for community members, students and families to learn more about all the amazing programs Penn High School has to offer.
All visitors should enter Penn High School at Door C on Monday, Dec. 10.
The Freshman Academy, the Achievement Academies, the Counseling Department, and the Elkhart Area Career Center will be set up in the cafeteria.

Clubs and Activities (that are not part of a class) will be in the Commons Area.
Students/families will be encouraged to tour the building with the help of:
Maps marked with all Showcase Locations, including all Live Classrooms, the Commons area and the Cafeteria.
Freshmen Mentors - Wearing their "Freshmen Mentor" T-Shirts for easy identification, and assigned to specific locations throughout the building to help families find Live Classrooms.
Other selected students - Selected by teachers and/or Academy Leaders to be in a designated spot to answer specific questions about classes or programs.
With a graduation rate of more than 97 percent, Penn High School offers exceptional opportunities for college and career readiness through its academies – STEM (Science, Technology, Engineering, Math), Health and Human Services, Management and Business, Fine Arts and Communications, World Languages, Exceptional Education, Early College, and Freshman Academy.
Penn stresses the Penn-Harris-Madison "Triangle of Success" – rigor, relationships, and relevance – while also being dedicated to a technology-rich learning environment. Each Penn student is issued a personal Chromebook.
For more information about Penn High School, email Principal Sean Galiher at srgaliher@phm.k12.in.us.