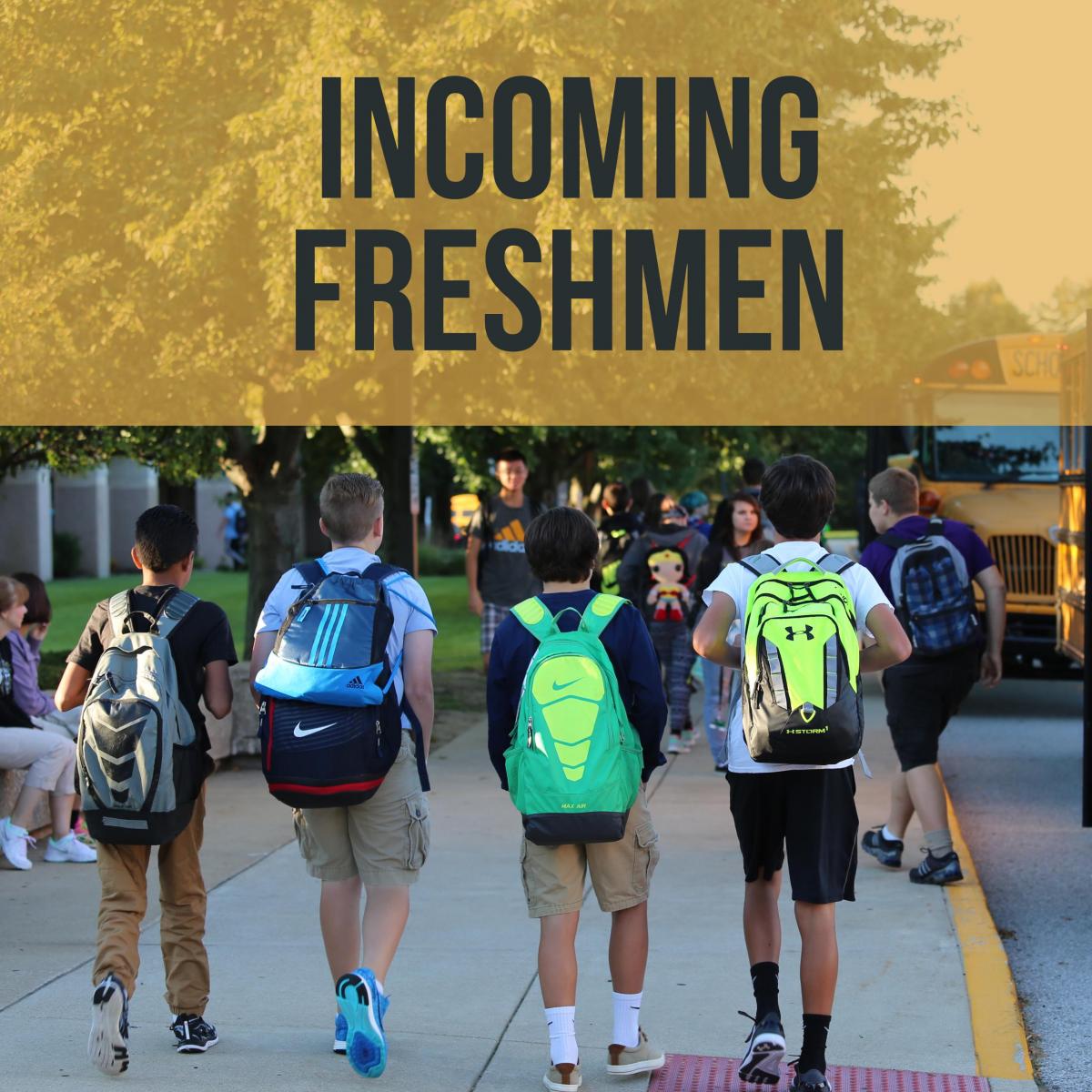 We want all eighth graders well prepared when making the transition from middle school to Penn High School; that's why we organize a variety of open houses and other informational sessions to welcome students, help get them prepared, provide scheduling information and answer all questions.
Non-PHM students/parents are invited to visit Penn (date and time to be announced later). Counselors will share what to expect coming to Penn with a question & answer session and our Freshman Mentors will provide a general tour of the building. We also plan to have the middle school students visit on the days listed below with a presentation, Q&A session, and a tour of the building with the mentors.
**Shadowing will not be allowed this year.

Scheduling presentations:
Monday, Nov. 15
Non-PHM schools - date and time to be announced later
Grissom Middle School – 12:40-2:50 p.m., Studio Theater (students only)
Tuesday, Nov. 16
Discovery Middle School – 9:35-11:50 a.m., Studio Theater (students only)
Schmucker Middle School – 12:40-2:50 p.m., Studio Theater (students only)
Parent Night at Middle School (6-7 p.m.):
Monday, Nov. 29 - Discovery Middle School
Tuesday, Nov. 30 - Schmucker Middle School
Wednesday, Dec. 1- Grissom Middle School
Penn Showcase, 6-8 p.m., Dec. 6 (Dec. 7 make-up day)
Course Scheduling Resources:
If a student and/or family members are unable to attend any of the Scheduling Information Sessions listed below these Course Scheduling Resources can be helpful: