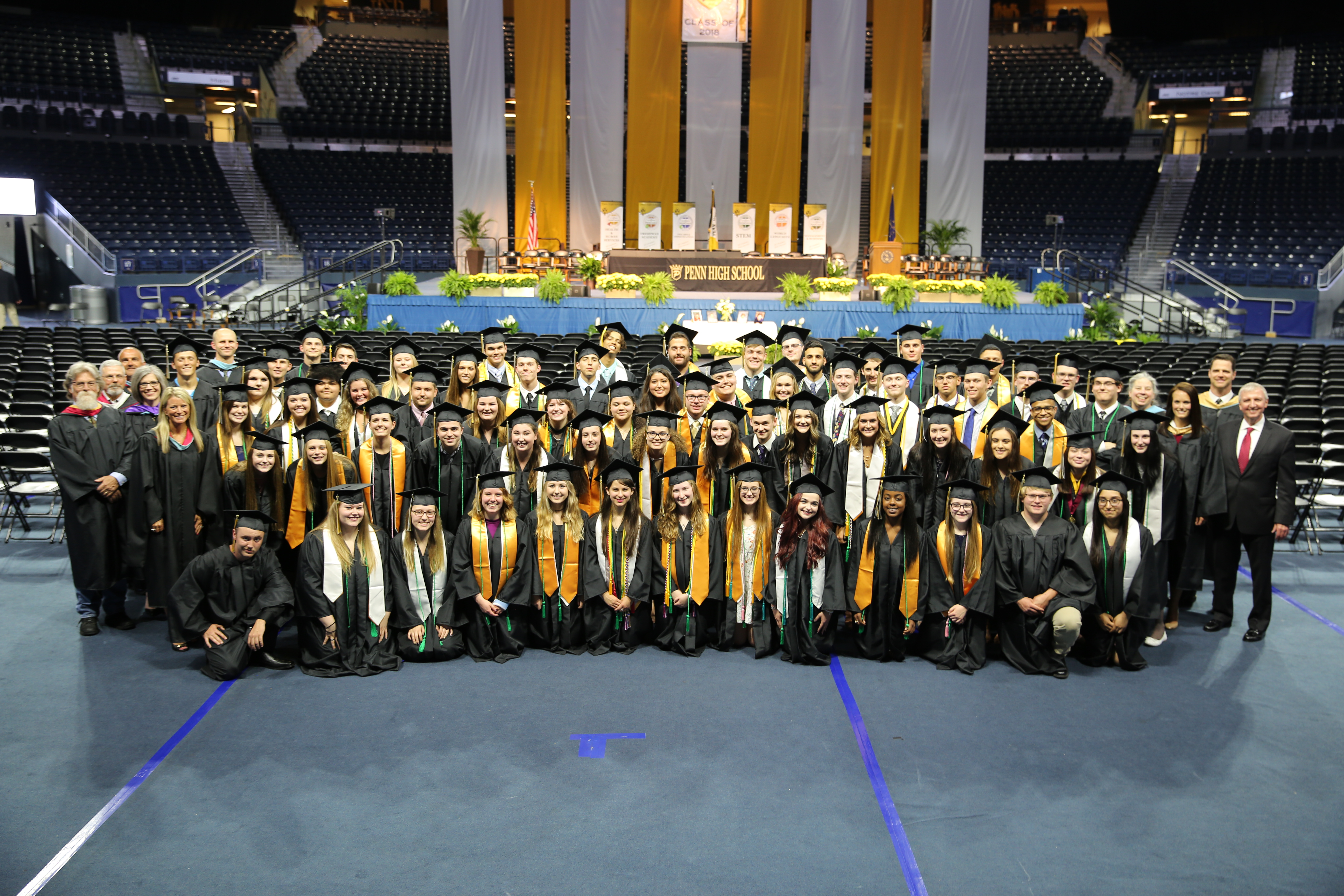 Penn High School's Early College Academy started in the 2014-2015 school year and is designed to offer students a unique opportunity to begin working toward college requirements while simultaneously fulfilling courses for graduation at Penn High School. Penn High School is partnered with Ivy Tech Community College to offer a selection of courses, including dual credit courses, that can potentially earn a student college credits up to an Associate Degree by the time the student graduates. The yearly sequence of courses for the Early College Academy student is specific and required. Students may select elective courses when available.

The Class of 2018, the first cohort, included 82 students.
37 earned Associate of General Studies degrees
31 earned Technical Certificates (earning between 32-62 credits, the equivalent of one year of college or more)
14 earned at least 15 college credits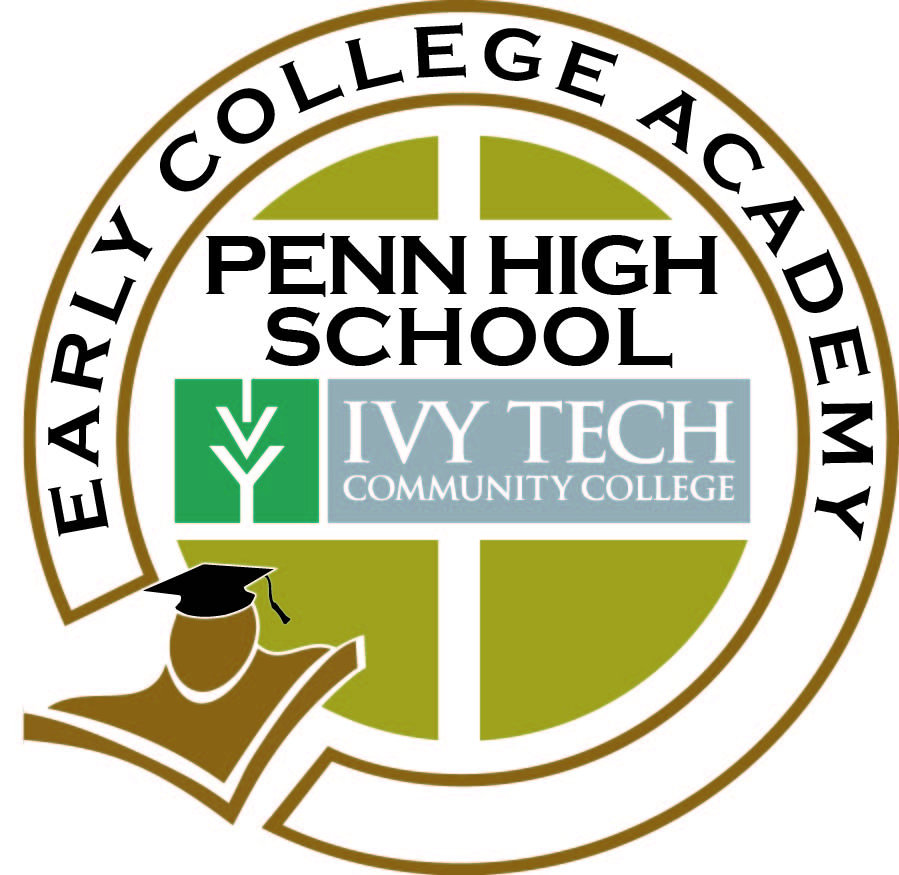 The Early College Academy serves students by providing individualized support and guidance in order to prepare them for post-secondary educational opportunities. Students are identified as potential candidates for this program in middle school, based on specific criteria. Participation in this academy is based largely on invitation only. Students may only select courses in the academy if they are members of the academy at the beginning of their freshman year.