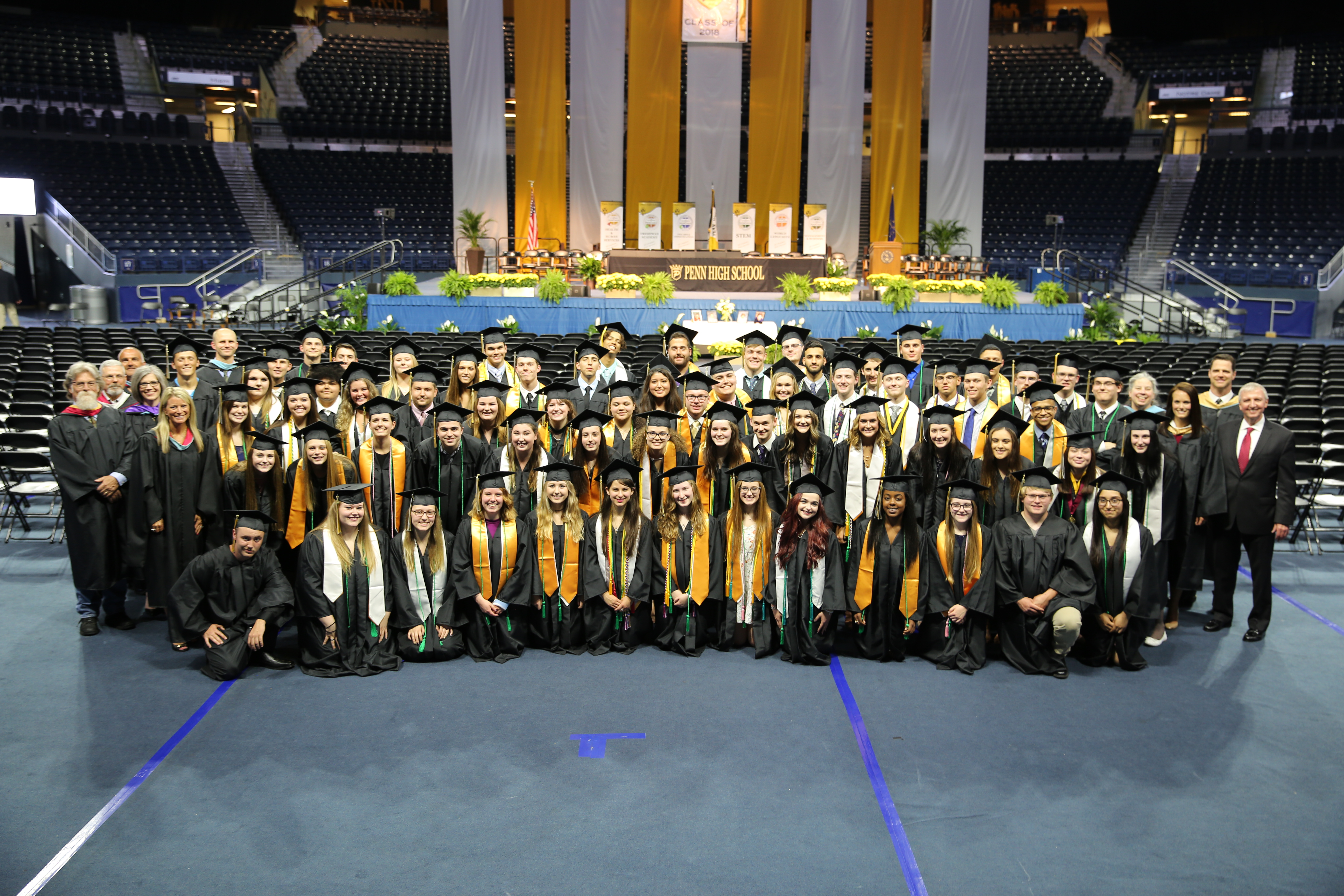 Penn High School's Early College Academy started in the 2014-2015 school year and is designed to offer students a unique opportunity to begin working toward college requirements while simultaneously fulfilling courses for graduation at Penn High School. Penn High School is partnered with Ivy Tech Community College to offer a wide variety of dual credit courses both in the high school taught by credentialed high school teachers as well as on Ivy Tech's campuses taught by their faculty. This allows for students to potentially earn both an Associate's Degree in General Studies from Ivy Tech and a Penn High School Academic Honors diploma by the time they graduate high school.
For many Early College students, they will be the first members of their family to attend college. Getting a lot of their college credits—and tuition costs—and the opportunity to earn an Associates Degree in high school is a huge benefit to them. Click here to watch a video of what this opportunity meant to one Class of 2019 ECA graduate.
In April 2019, the Early College Academy received an endorsement as an Early College High School by The Center of Excellence in Leadership of Learning.
As an endorsed Early College High School by the CELL, Penn's Early College Academy is regarded as an exemplar for other high schools across Indiana implementing an Early College program.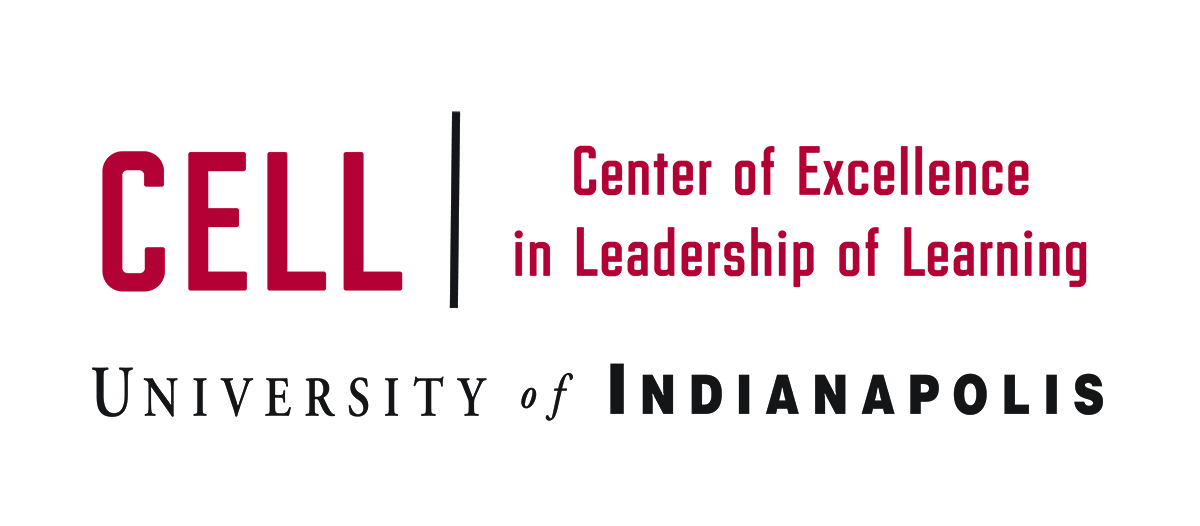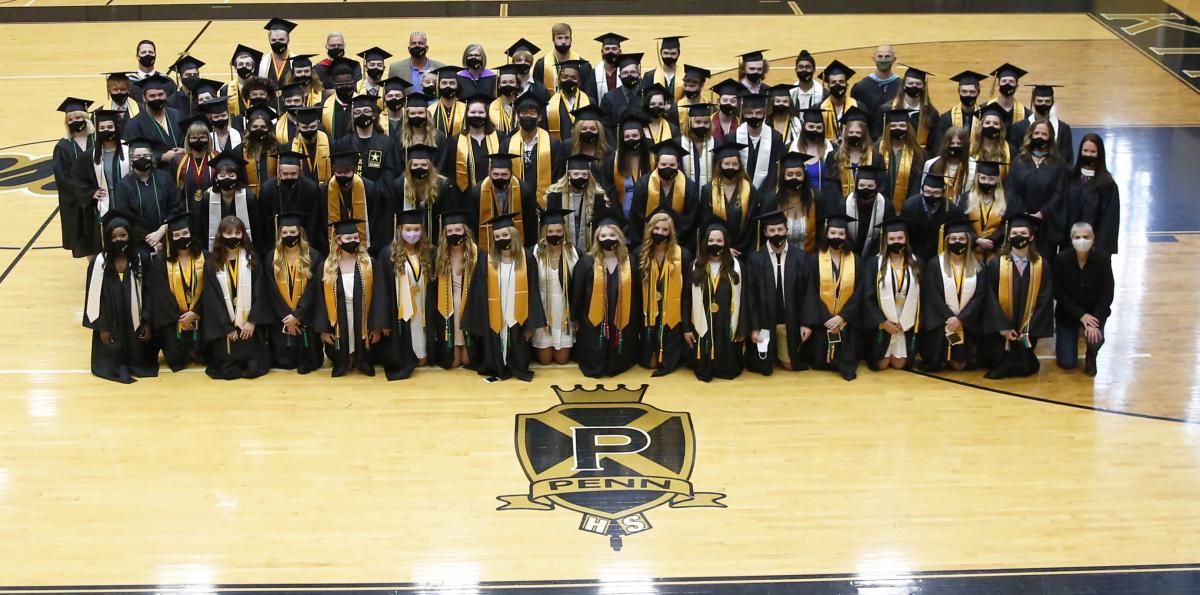 The Class of 2021, the 4th cohort, included @100 students:
59 Early College students fully completed Associate's Degree as high school students.

24 of these students earned over 30 credits through Ivy Tech Community College, essentially completing their first year of college as high school students.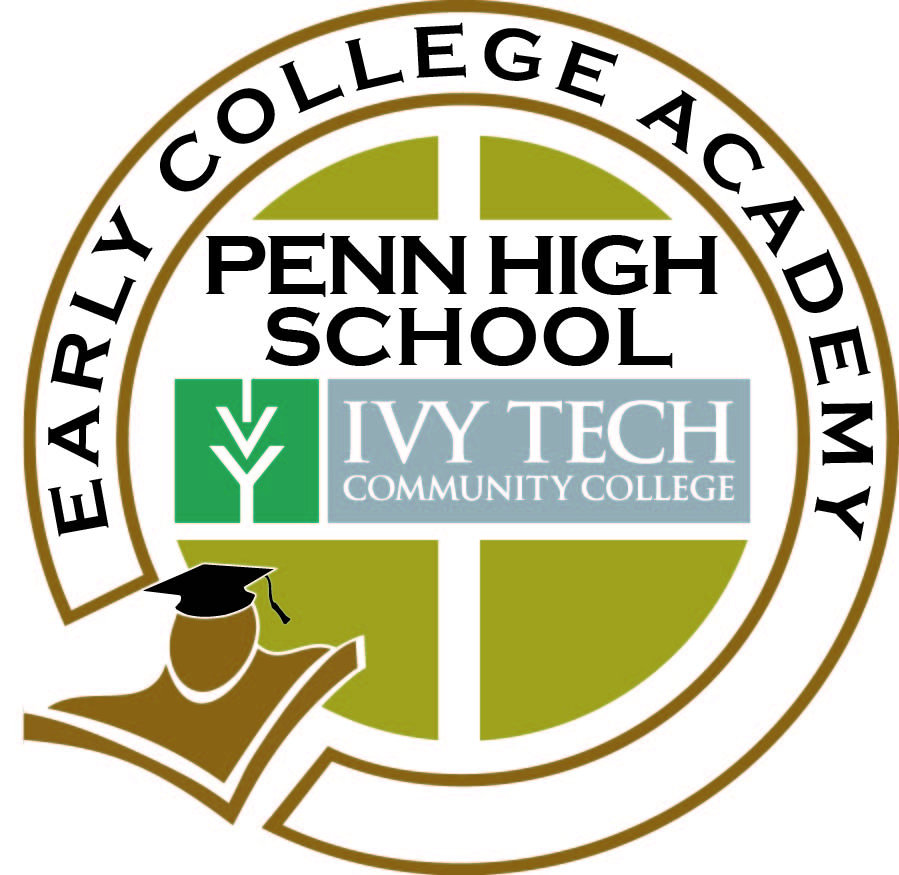 The Early College Academy serves students by providing individualized support and guidance in order to prepare them for post-secondary educational opportunities. Students are identified as potential candidates for this program in middle school, based on specific criteria. Participation in this academy is based largely on invitation only. Students may only select courses in the academy if they are members of the academy at the beginning of their freshman year.