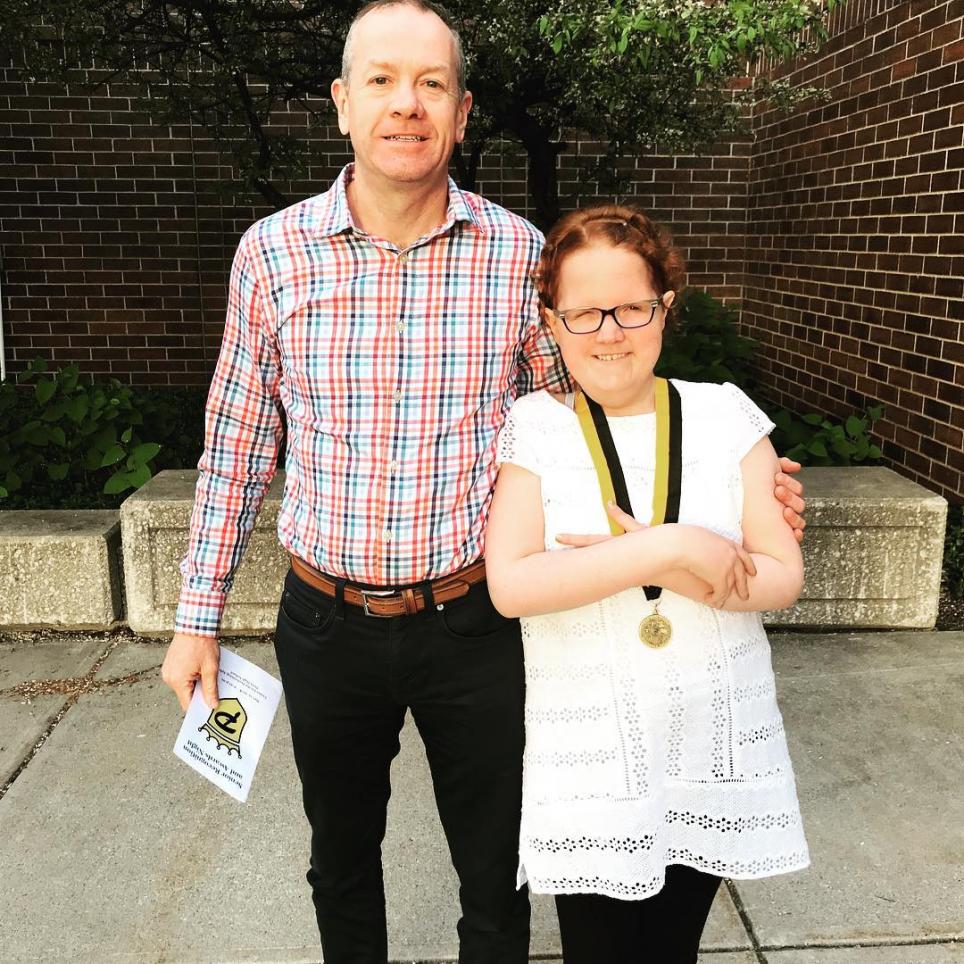 Senior Recognition Night for the Class of 2018 ) was held Tuesday, May 15. Second to Commencement, it's a night that the graduating seniors and their families look forward to. It's a time for Penn High School Administration to take out and individually shine the spotlight on students that have exemplified the Kingsmen attitude and represented their Academies well.
This year was made even more gratifying for a handful of Exceptional Education Academy students. This year Penn Administration worked with Exceptional Education administration and staff to create three awards that would also recognize the achievements of Penn's Exceptional Ed students:
Career Excellence Award: Alicia Carr
Ambassador Award: Jacob Hazen
Academic Advancement Award: Genevieve Nikolai
Genevieve Nikolai's family took the video below of her receiving the award last night. Click to watch her/their overjoyed reaction:

The Exceptional Education Academy also recognized for the first time this year a student from the general education population who epitomizes kindness, going above and beyond to show compassion to their fellow students, with the Peer Leader Award. This year's inaugural winner was Emma Bright.
Commencement will be held Friday, May 25 at Purcell Pavilion on the campus of Notre Dame. Please click here for more information and logistical details.