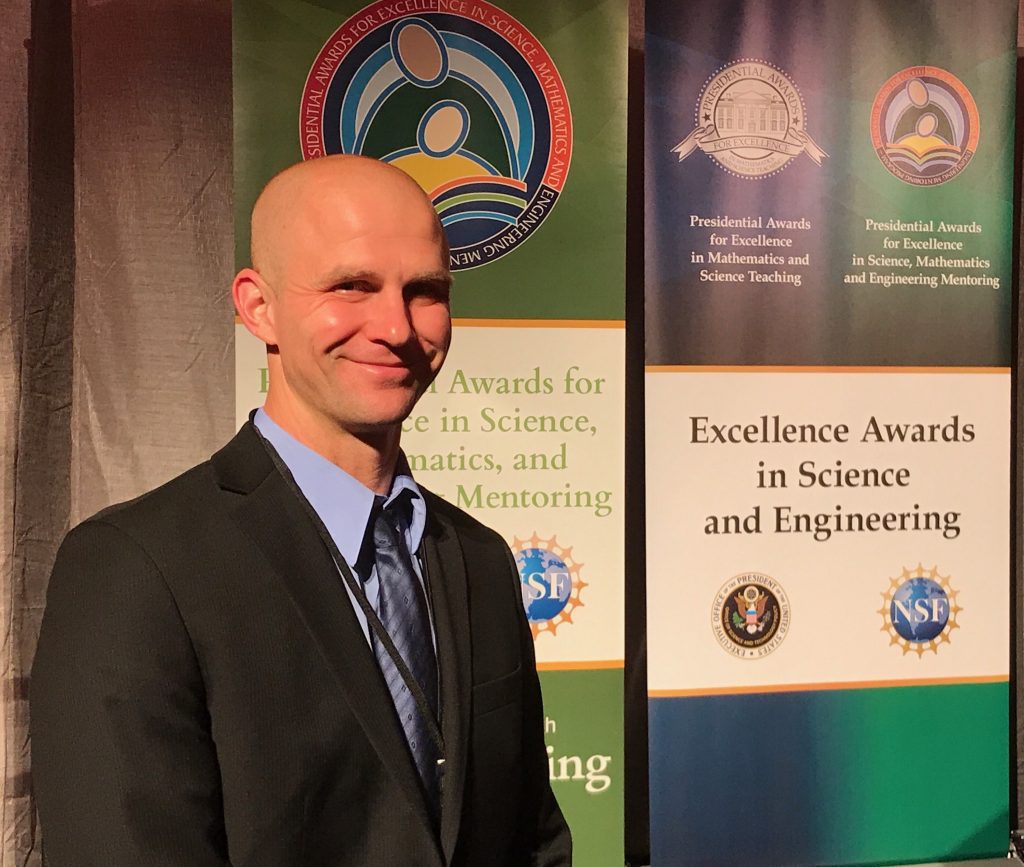 Mr. Gensic national award recipient for Presidential Science Award
Posted on October 18, 2019



Penn Biology Teacher and STEM Academy Leader John Gensic is being recognized in Washington, DC this week for being a 2017 national award recipient for the Presidential Awards for Excellence in Mathematics and Science Teaching (PAEMST). John was named an Indiana Finalist for the Science Award in October 2017. John is one of just four teacher finalists (two for Math and Two for Science) in Indiana to be recognized and receive this prestigious national award. The announcement was made on Tuesday, Oct. 15 by the White House.

Today (Friday, Oct. 18), John is visiting the White House, take a tour, and attend a VIP lunch for PAEMST alumni.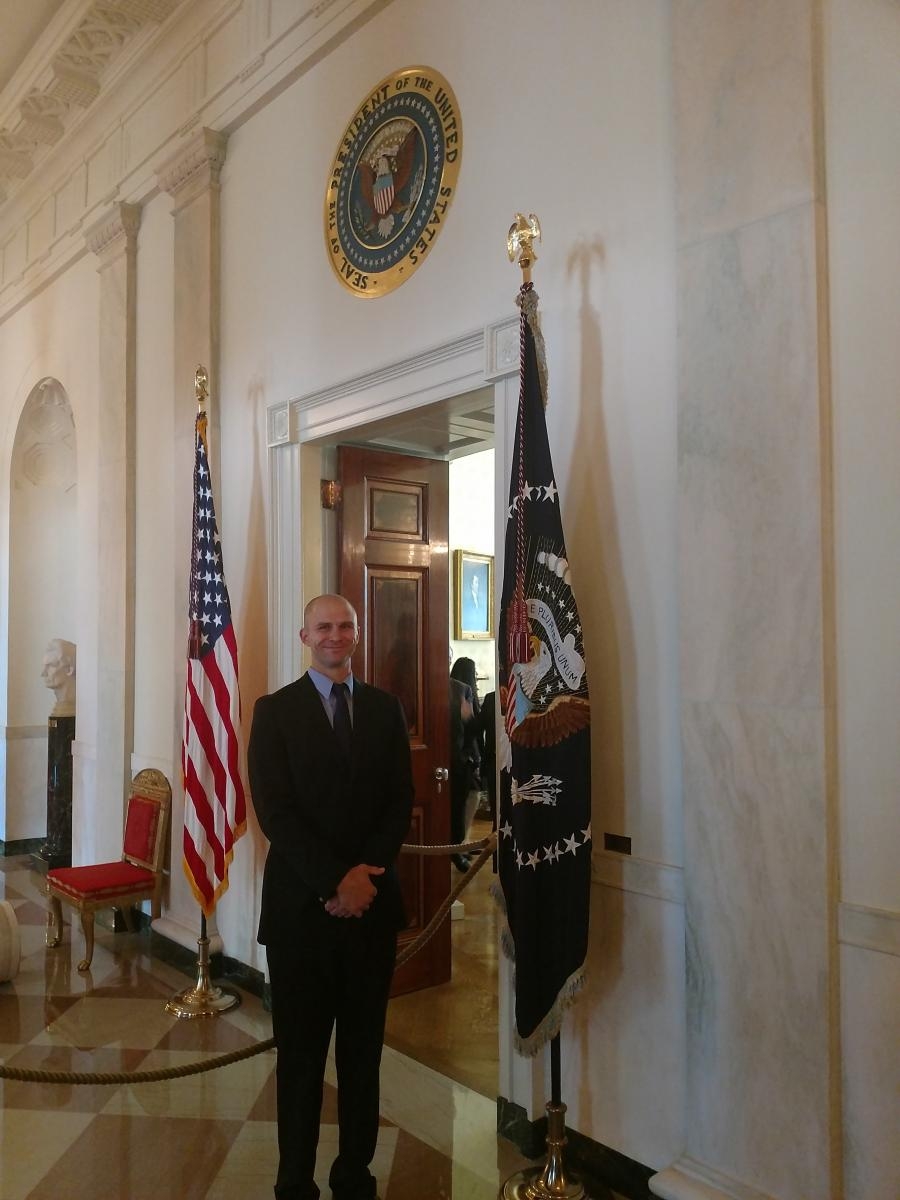 Last night (Thursday, Oct. 17) was the awards ceremony for the country's PAEMST award winners. Awardees from 2017 and 2018 were recognized last night and received their awards. Penn Principal Sean Galiher traveled to DC this week with John to also attend recognition events and professional development opportunities. Principal Galiher captured this video and these pictures …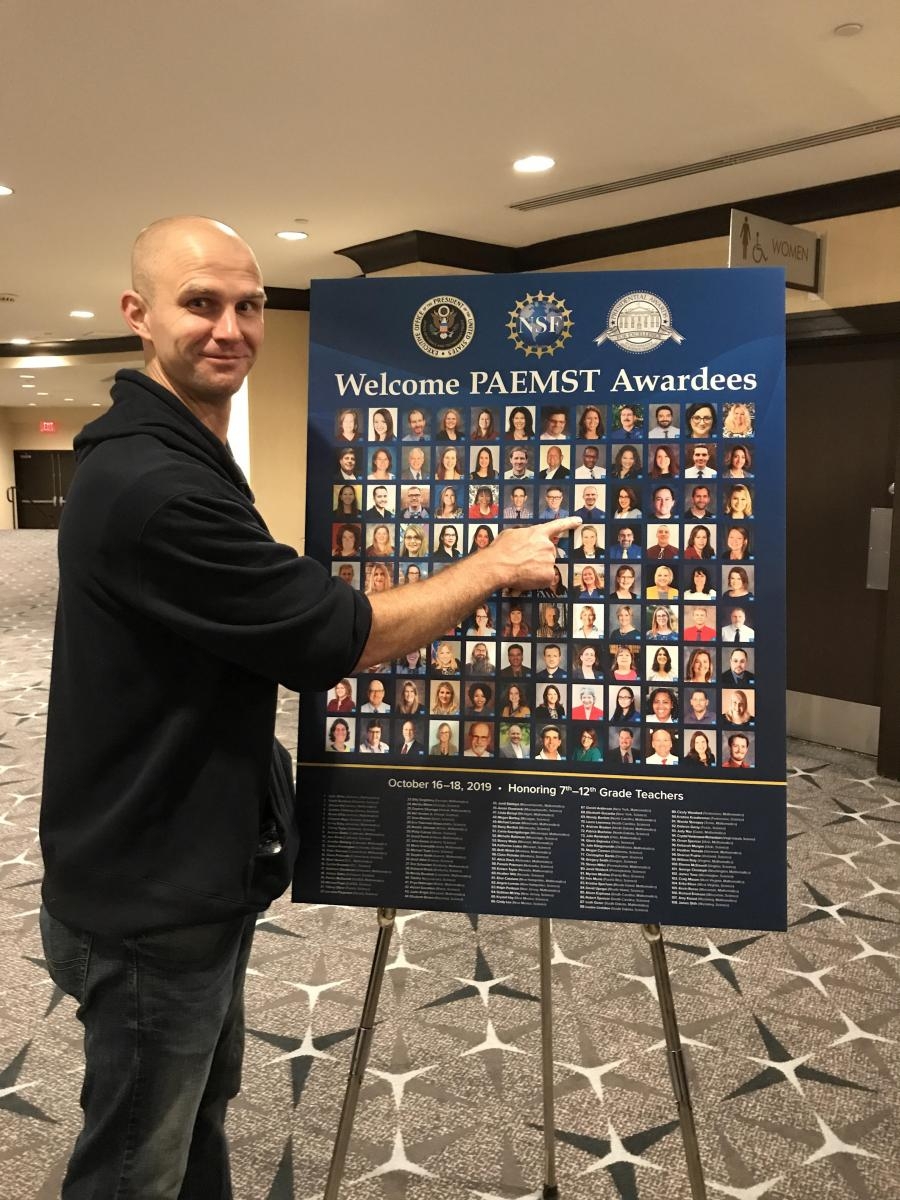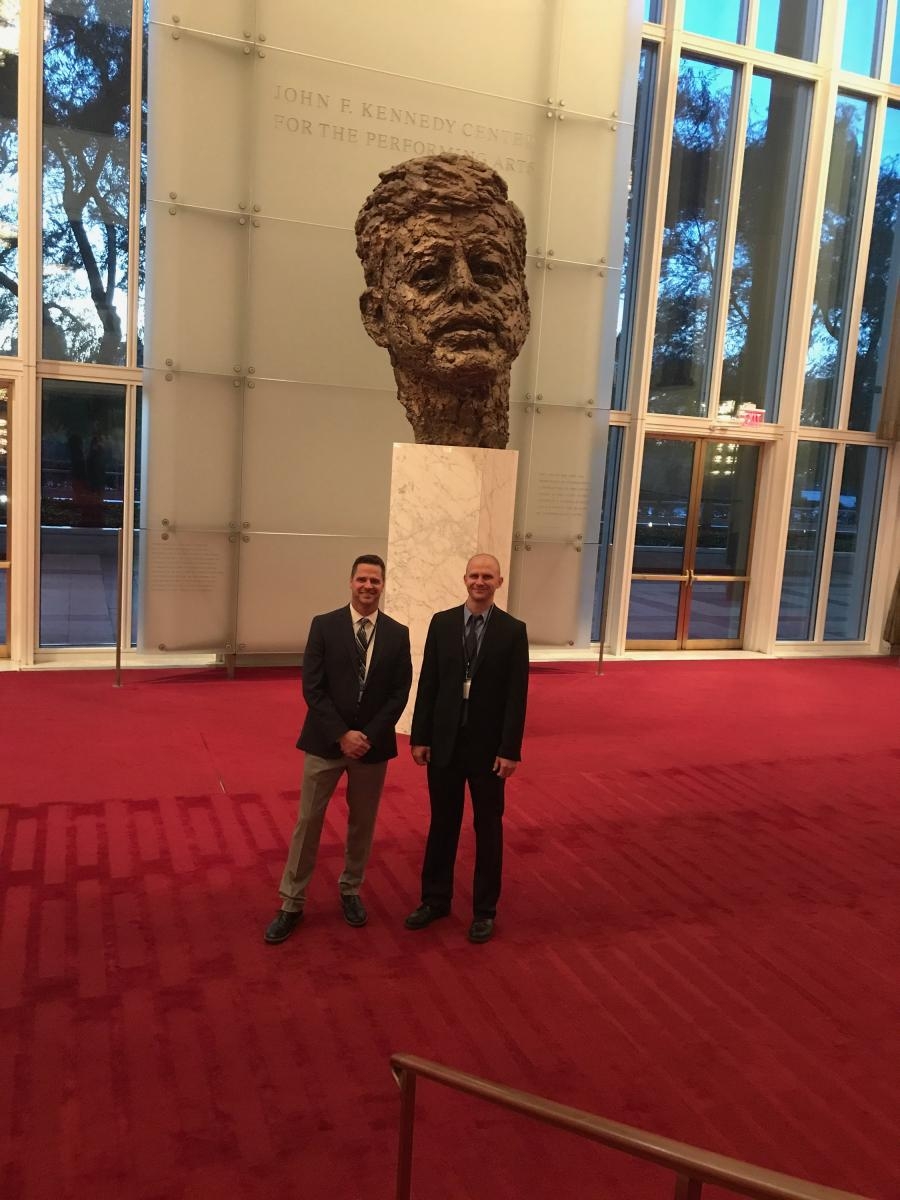 John was among 215 teachers from all 50 States, the District of Columbia, the Department of Defense Education Activity (DoDEA) schools, and schools in the United States territories of Guam, the Commonwealth of the Northern Mariana Islands, the Commonwealth of Puerto Rico, and the United States Virgin Islands.
Presidential Awardees receive a certificate signed by the President of the United States; the trip to DC; and a $10,000 award from the National Science Foundation.
Established in 1983, PAEMST is the highest award given by the U.S. Government to kindergarten through 12th grade teachers of mathematics and science, including computer science.
Teachers are selected based on their distinction in the classroom and dedication to improving science, technology, engineering, and math (STEM) education.
John Gensic was also P-H-M's 2016 Teacher of the Year and a Top 10 Finalist for Indiana Teacher of the year. He has been very creative in bringing STEM learning activities to life, not just for his Penn Early College Academy students, but also elementary students. In 2016, John used the funding he received from a P-H-M Education Foundation grant to plant fruit orchards first at Horizon Elementary, and then a year later at Elsie Rogers and Mary Frank. This September John literally saw the fruits of his labor bear fruit! The apple and pear trees at Horizon's orchard were ripe for picking. Current Horizon 3rd graders and the elementary students who originally planted the trees (now in 6th grade at neighboring Discovery Middle School) got to pick the fruit. Click here for the full story, video and pictures.
Last Modified January 12, 2022