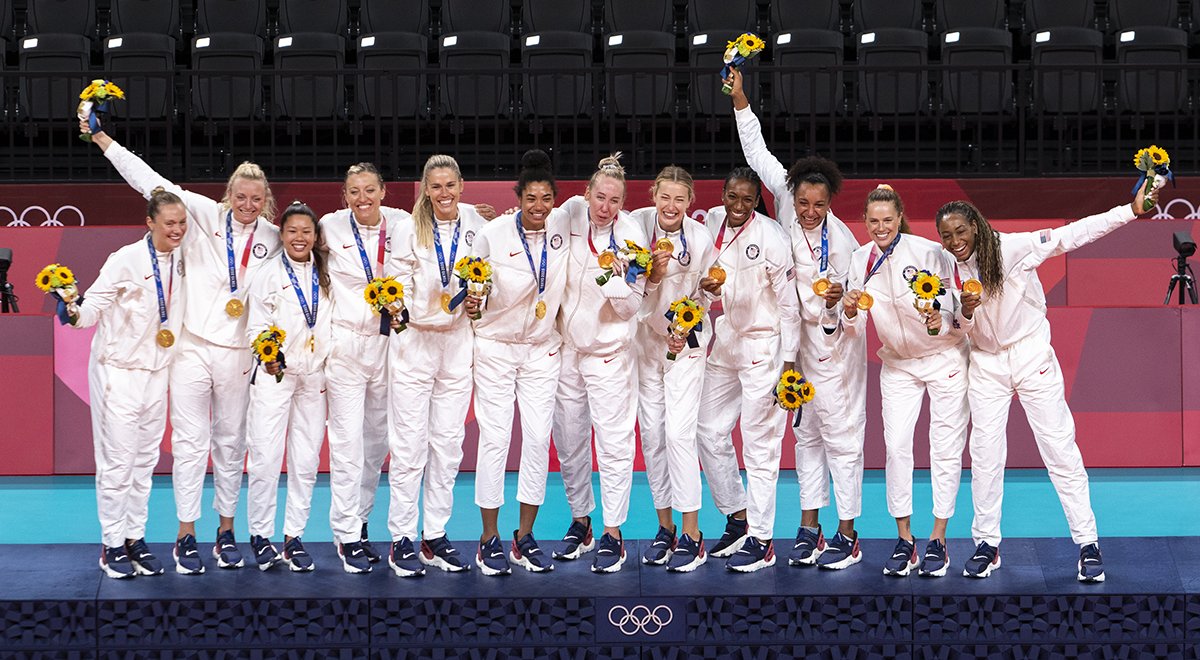 Former Penn star Annie Drews is now an Olympic Gold Medalist. We were honored to have Annie Drews - our GOLD MEDAL 2020 Olympian return to Penn and talk with our players and leadership groups.
Welcome to Penn Volleyball. Penn High School boasts one of the elite Volleyball programs in Indiana. The Kingsmen own two state championships, 2010 and 2011.
Contact Coach Kaitlyn Hickey – khickey@phm.k12.in.us – for information about trying out for the team, starting with summer workouts.

Follow us on twitter @PennHS_VB and instagram @PennHS_VB
Upcoming Dates:
Summer High School Workouts start Wednesday June 14, 2023, at 6 a.m.
Moratorium Week: July 1-8, 2023
Kindergarten - 8th Grade Summer Camp: July 17-20, 2023
Tryouts: July 31, 2023
Summer Camp Information: https://forms.gle/LYRhUiUTZj1hwwCC6