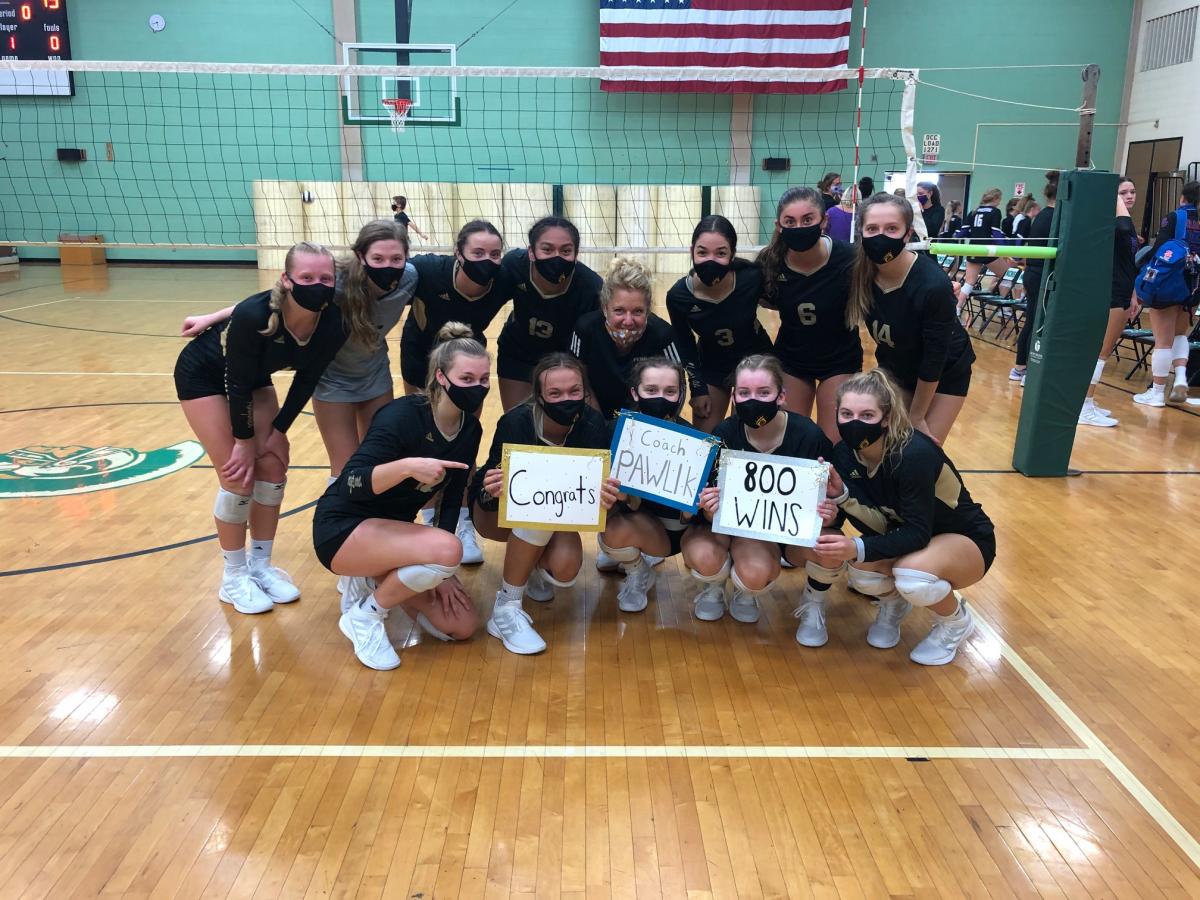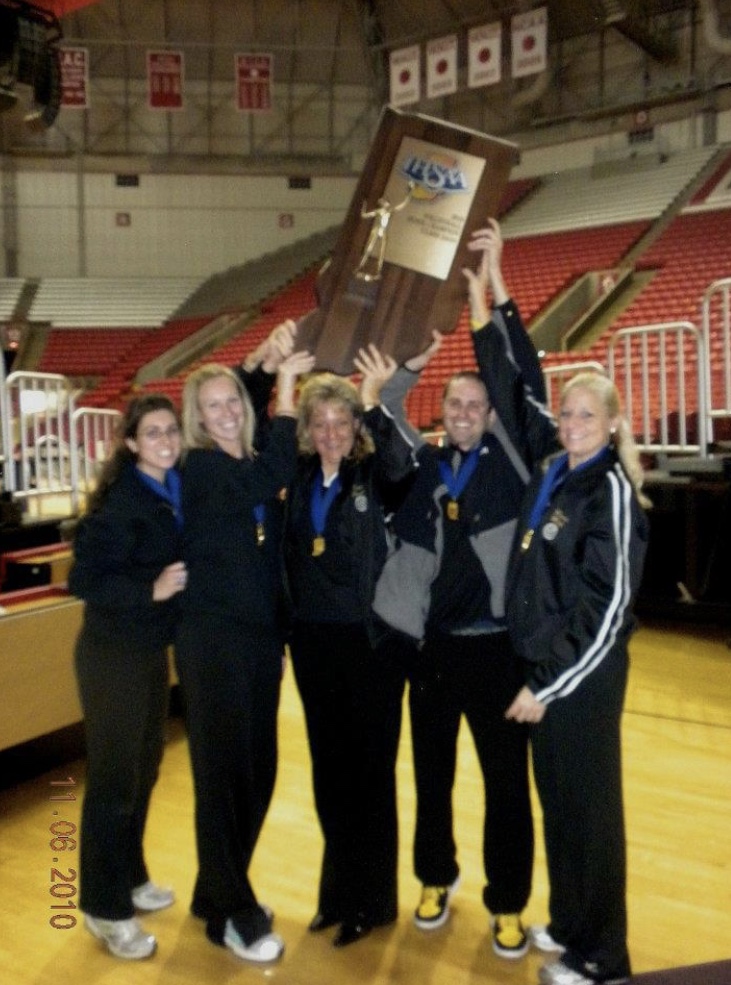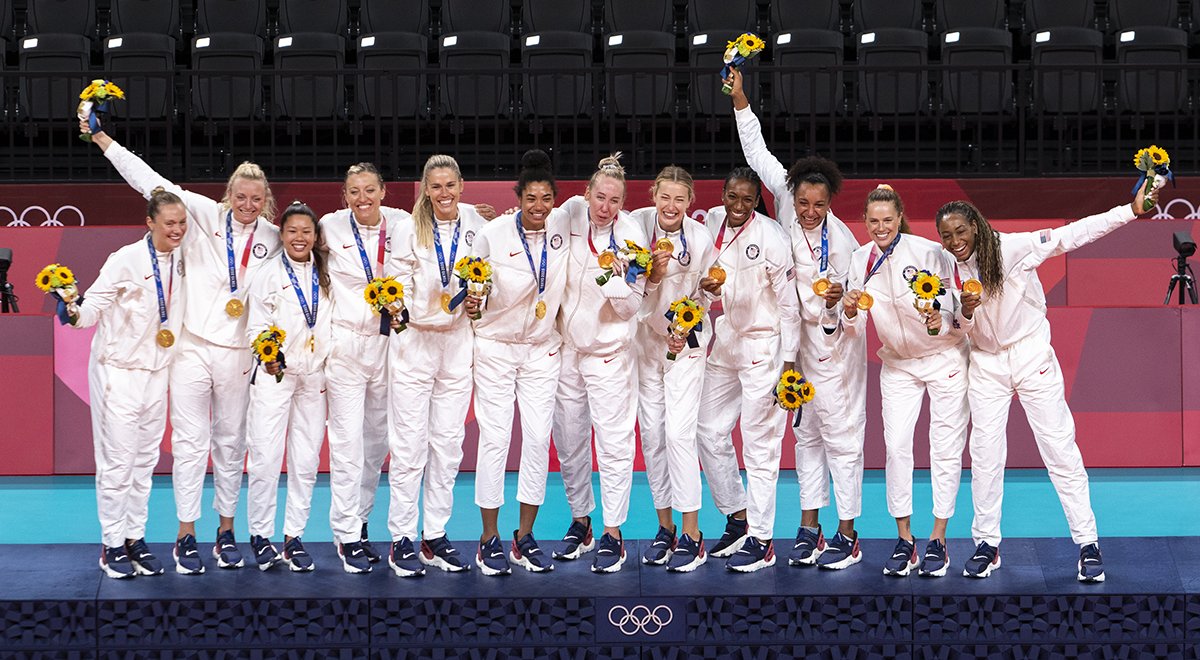 Former Penn star Annie Drews is now an Olympic Gold Medalist. We were honored last year to have Annie Drews - our GOLD MEDAL Olympian return to Penn and talk with our players and leadership groups. She has returned to the National Team this year and we congratulate her on her marriage.
Welcome to Penn Volleyball. Penn High School boasts one of the elite Volleyball programs in Indiana. The Kingsmen own two state championships, 2010 and 2011. There is great excitement for the coming season. Coach Lisa Pawlik is leading this program with a staff of highly talented coaches Coach Lexie Banks, Coach Jordan Benner and Coach Erica Dregits. We are also blessed to have the support of Adam Marschall as our volunteer assistant. Joining us this year as a new volunteer assistant is T.J. Benner. Expectations are high, challenges are many, but the focus of a family with a positive culture of dedicated student-athletes will bring success.
It is rare to build a program that can sustain and thrive in daily competition. Our volleyball program at Penn is one of those programs that each year is highly challenged in competition and devotes endless hours to, not only hard work, but to daily accountability and love for the person next to them. This culture, teamwork, care for your "sister" mentality, and work ethic are amazing parts of who we are. We are student-athletes and competitors, but more importantly we are family.
The 2021 season highlighted:
3-way - Bishop Dwenger & LaPorte
Tom Heck Tournament
Plymouth Tournament
New Castle Invite
Cathedral Tournament.
Regular season record 30-1 !!!!

(Drawing for the trophies) 4

Northern Indiana Conference Champions - 11-0 - 4 years in a row!
Sectional Champions, Regional Champions
FINAL FOUR 2021
Contact Coach Pawlik at lpawlik@phm.k12.in.us for information about trying out for the team, starting with summer workouts.
Upcoming Dates:
Summer High School Workouts: Monday after School ends, June 6, 6 a.m.
Moratorium week – July 2- 9, 2022
K-8 Summer Camp July 18-21
Team Camp - July 18-21
Tryouts - August 1, 2022
Please come and support this wonderful program and hard-working young ladies in their season in August.
HONORING PAIGE
We would like to honor our long time assistant coach Paige Marschall who passed away in December. Her contributions to this program continue to change the lives of players. Our Sisterhood was blessed to have her as a special part of daily practice and state runs. We continue to remember fun times and special stories of how she touched our lives. We are wearing tie dye in her honor for our season and know she is with us in our journey.