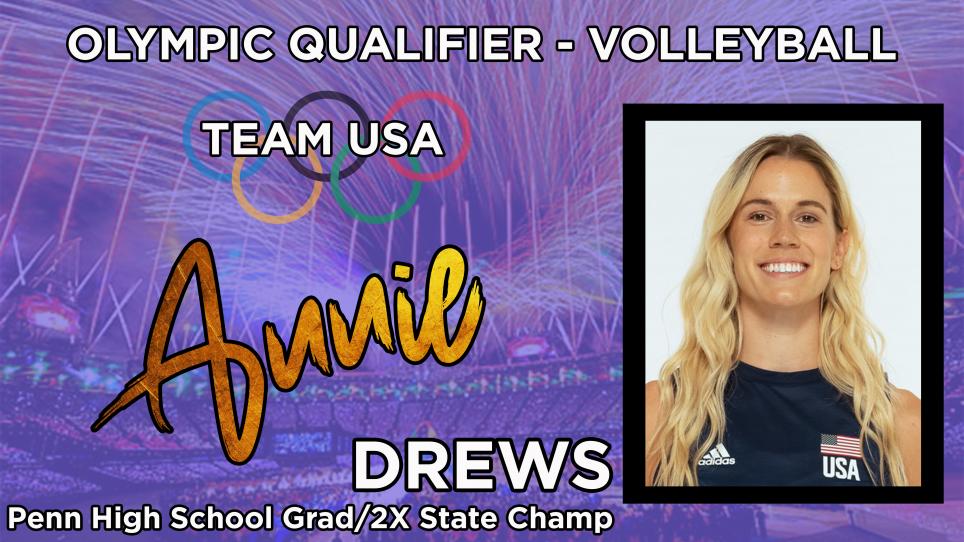 Annie Drews, who helped lead Penn to Volleyball State Championships in 2010 and 2011, has been selected to play for Team USA Volleyball.
Drews will compete in the Tokyo Olympics in July-August.
Drews won a state title in 2010 with Lisa Pawlik as the head coach, and in 2011 with Sarah Hendricks as the head coach.
Penn Volleyball Head Coach Lisa Pawlik quote: "Something truly special happened today. One of our Sisterhood earned the most amazing honor. We are so proud of Annie and so happy for her that all of her dreams came true because of her hard work, perseverance, and dedication. If you ever wondered if you should set your goals high and fight to achieve them - WOW this is it."
After playing at Penn, Drews competed for Purdue University.
Click here for an Annie Drews highlight video.