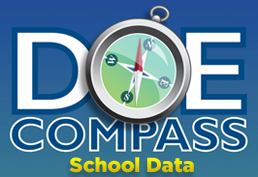 The Indiana Department of Education's COMPASS website provides extensive data on Penn High School including demographics, test results, and enrollment.
The Annual Performance Report—sometimes called the "School Report Card"—for Penn High School and all the schools within the Penn-Harris-Madison School Corporation can be found on the COMPASS website under the "Accountability" tab.
For the 2016-17 school year, Penn received an A rating from the Indiana Department of Education. Overall, 62 percent of Indiana schools received an A or B. For more information on and to view the 2016-17 School Accountability Grades, please click here to visit the IDOE website.
As a high performing school district, P-H-M ranks in the state's top 4% of public school districts and ranks 4th among public school corporations with large high schools (student population more than 500, based on Spring 2017 ISTEP results)! Penn High School routinely exceeds state and national benchmarks on all measures of academic achievement, with a 97% graduation rate.
These achievements are a good illustration of the Penn-Harris-Madison Triangle of Success: students, teachers, and parents working together!