The Penn Freshman Academy aspires to join parents and our community in providing a world-class education that prepares each student to grow academically and socially in a safe environment, thus assisting each student in developing the independence and self-sufficiency necessary to succeed and contribute responsibly in a global community.

This video presentation provides information on Penn's Freshman Academy.
Freshman Academy Structure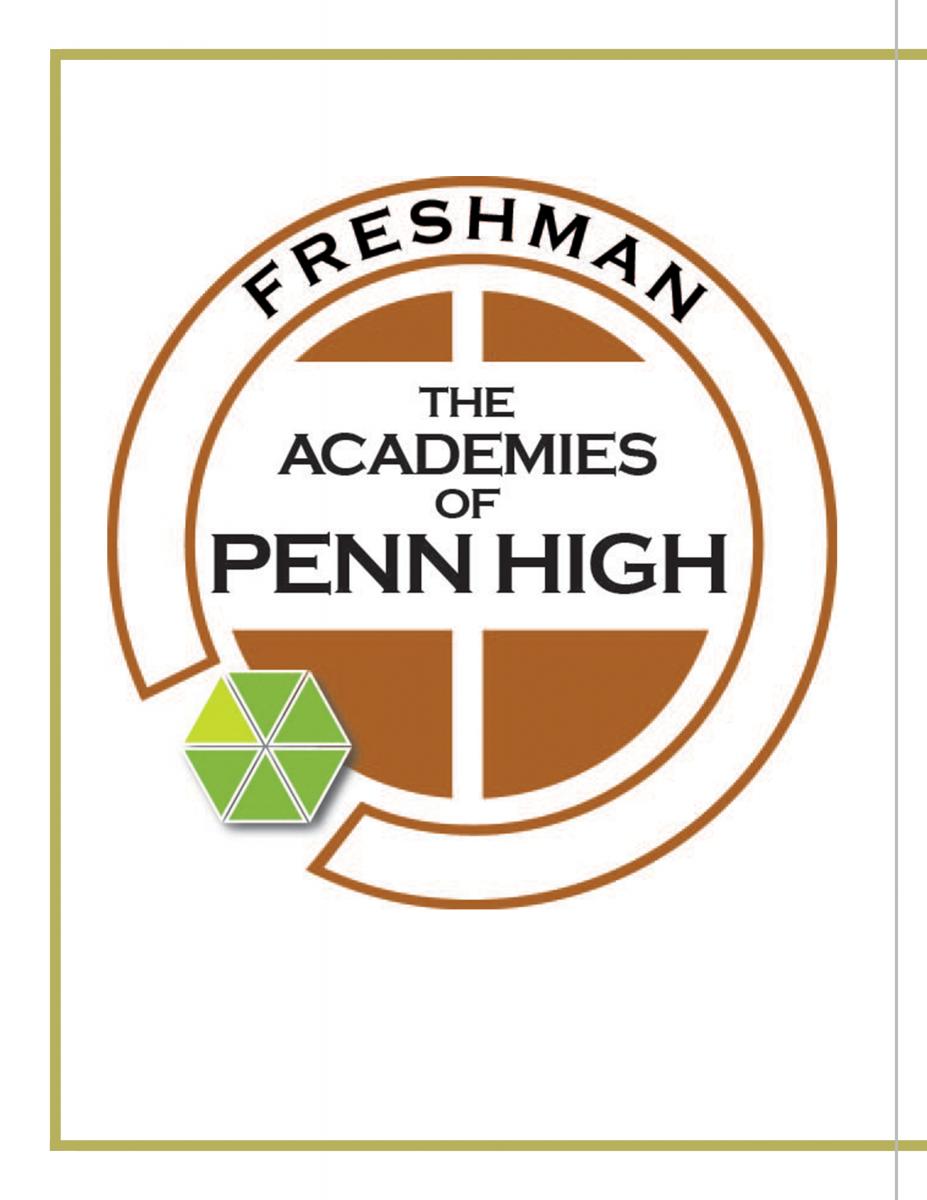 Within the Penn Freshman Academy, each student is a member of a small group of 160 students called a "House." There are four or five teachers in each house who teach the core classes of Math, Biology, English, and Geography/History of the World. This allows teachers to communicate more effectively about each student and his or her unique needs, providing a very personalized education. Elective classes and physical education are taught outside of the Houses, which still gives each student a chance to assimilate with other students. Penn High School students come from three different middle schools in the P-H-M school district as well as other public and private schools. By entering the Freshman Academy, students are supported in making a smooth transition from middle school to high school, while learning how to be successful students.

Academies Build RELATIONSHIPS, RELEVANCE and RIGOR
A central goal of every Penn High School teacher is to develop and nurture meaningful relationships with every student. The Freshman Academy is divided into smaller houses, creating a personalized environment in which students feel safe. Freshman Academy teachers who teach the same content (English, geography, biology, or math) meet weekly to develop and revise relevant curriculum. Teachers collaborate within each house to create lessons that engage and challenge each student.Collectively, content-specific teachers develop curriculum and determine the pace at which students work. Because teachers assess their students regularly, they are able to differentiate instruction to meet the needs of each student in each class. When students are struggling, teachers work together to re-teach critical content skills and provide additional supplemental materials as needed. Likewise, students who have mastered skills are challenged with enrichment. Teacher collaboration, combined with a shared roster of students in each academy house, allows the implementation of curriculum at appropriate levels of rigor. In addition to required Freshman courses, there are also opportunities for Freshmen to take electives, which are outlined in the Program of Studies course descriptions.

Beyond the Classroom . . .
Studies support that students who are involved in co-curricular and/or extra-curricular activities feel a greater sense of belonging and experience more academic success in the classroom.

Freshman House Experiences
Over the past several years, freshman houses have involved students in both community experiences and co-curricular field trips. A sampling of these experiences include:
| | |
| --- | --- |
| Homecoming Family Tailgate | Volunteering at Feed the Children |
| Trips to Museum of Science & Industry (Chicago) | Adopt-a-Family Participation |
Contact Information
Freshman Academy Leader: Laura McKenzie, lmckenzie@phm.k12.in.us
---

Tips for Parents of Freshmen
There are lots of new things your freshman is experiencing in the transition from middle school to high school. We want to support that transition to make the freshman experience engaging and successful. Below are tips for parents to ensure your student's success! As always, if you have questions or concerns, do not hesitate to contact your student's teachers and/or guidance counselor.
Know what "house" your student is in. Get to know the house leader and teachers.

Check out your student's house webpage.

Show an interest in what your student is learning at school. Ask questions!

Review homework with your child

Help your child organize his after school time by designating homework time each night. Check your child's work for completion.

Help your child use the school planner. Teach him/her how to plan ahead, particularly for long term projects or tests that will be coming up.

E-mail your child's teachers with academic concerns or questions. They want to work with you to ensure success!

Be sure your child is in school every day. If you know your child will be absent, help plan ahead by getting assignments in advance. The attendance office number is 258-9501.

It's all about mastery! We want your child to master the standards and the learning.

Re-do's .. if you have questions, contact your house teachers.

Be involved in your child's education - even if he/she doesn't want you to!