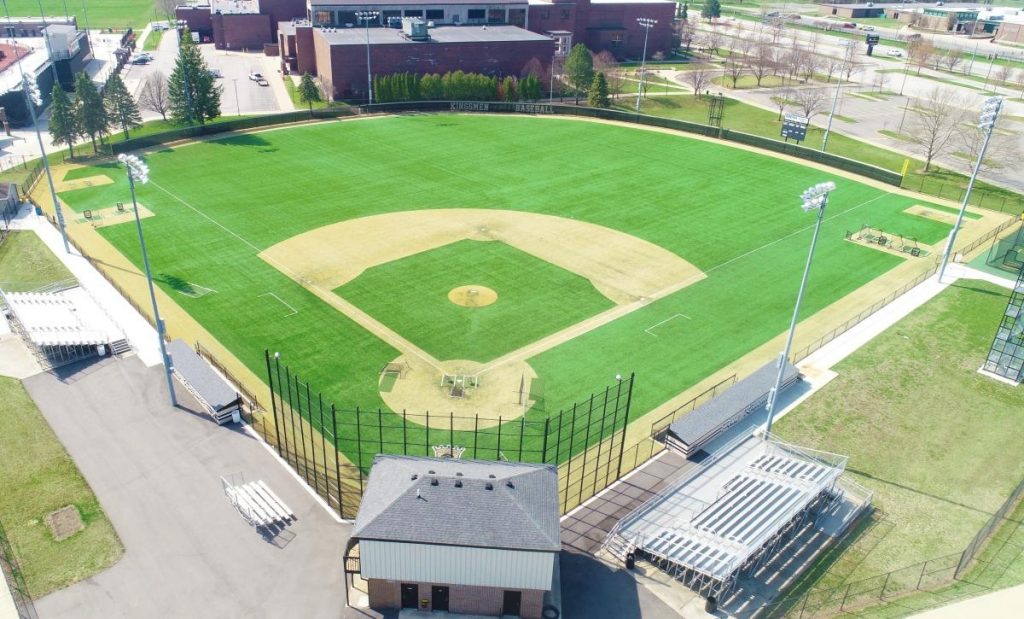 Jordan Automotive Group Baseball Field
The Jordan Automotive Group Baseball Field, located just north of the main Penn High School building off of Bittersweet Rd., has a seating capacity of more than 1,200. Bleachers are constructed behind both the home-team dugout and the visiting-team dugout. There is also lawn seating inside the complex. Additional seating can be brought in for special tournament events. The field has an artificial turf surface that was installed in 2019. The dimensions of the field are: 315 feet to the left-field foul pole. 380 feet to the center-field fence, and 315 feet to the right-field foul pole. The backstop area is 40 feet. There are enclosed concrete dugouts on the first-base and third-base sides, as well as batting cages. Jordan Automotive Group Field has lighting for night games, and has hosted IHSAA sectional and regional events. The permanent press-box structure also houses a concession stand and restroom facilities. There is also a baseball junior varsity/freshmen baseball field located east of the softball complex off of U.S. 20.
Click here for parking information.
All Penn student-athletes have access to the Lifetime Fitness Center.