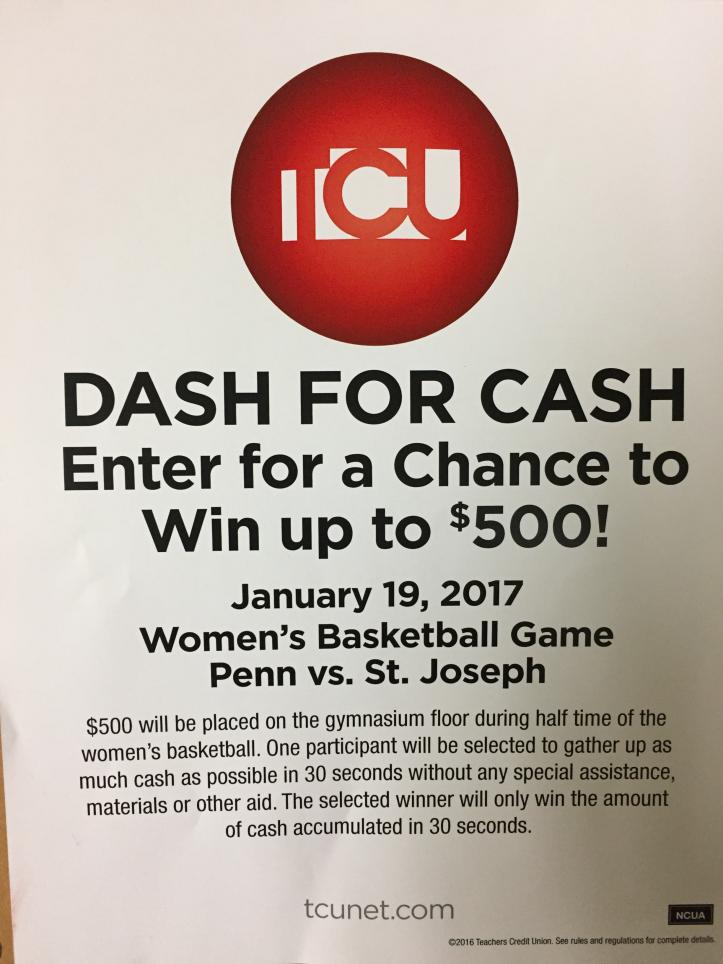 The Teachers Credit Union 'Dash for Cash' is scheduled to take place at Penn High School during the Kingsmen girls' basketball game against South Bend St. Joseph on Thursday, January 19, at 7:30 p.m.
'Dash for Cash' tickets will be handed out by TCU staffers before the game as fans enter the main arena. During halftime, a ticket number will be called and one lucky person will get a chance to win free cash.
In 'Dash for Cash,' $500 dollars in different denominations is placed on the gym floor. The contestant will have 30 seconds to collect as much cash as possible.
Teachers Credit Union has been organizing 'Dash for Cash' for many years to support its relationship with local schools. Past winners have collected hundreds of dollars from the gym floor. This event is always exciting for all the fans and people of all ages are encouraged to participate.