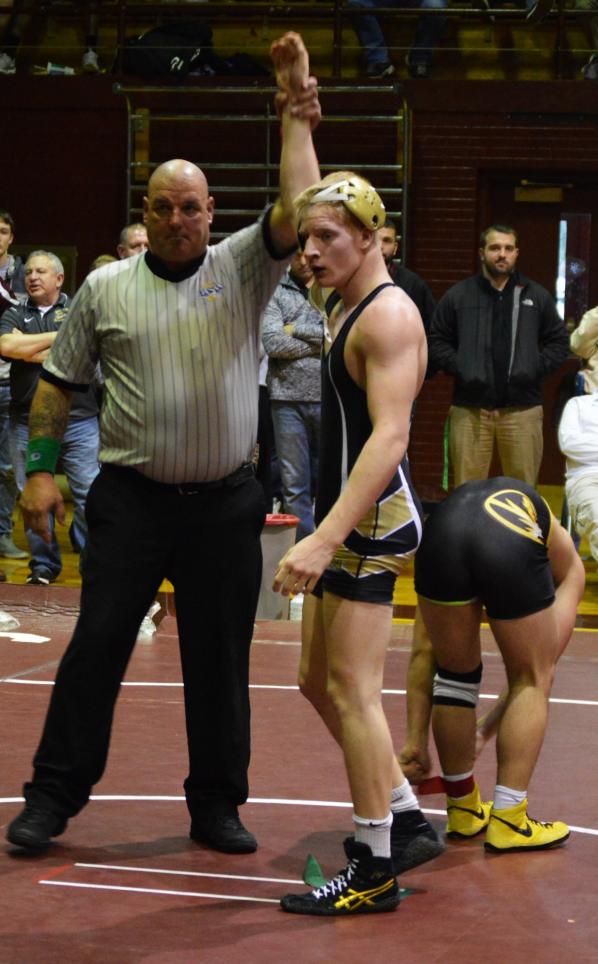 Jarod Swank rallied from a 4-0 deficit to win the East Chicago Semi-State championship of the 170-pound weight class in high school wrestling state tournament action on Saturday, Feb. 11.
Swank's championship highlighted a Semi-state effort that saw four Kingsmen punch their tickets to the State Championships Feb. 17-18 at Bankers Life Fieldhouse in Indianapolis. Kory Cavanaugh (113), Tanner DeMien (120) and Will Vakalahi (220) will join Swank in pursuing state crowns.
Swank, Cavanaugh and DeMien are in an elite group of eight wrestlers in Kingsmen history to be three-time State Finalists. DeMien qualified twice with NorthWood High School.
Swank, the 29th Semi-state Champion in Penn history (est. 1958), defeated Zack Fattore of Hobart 10-7 for the title. Swank (33-3) beat Ben Warren of Andrean with a pin in 3:38, and knocked out Jamari Washington of Hammond Gavit 19-3. He own the semifinal bout with a 6-1 decision against Ismael Cornejo of Portage.
Cavanaugh placed second at 113, DeMien placed fourth (injury) at 120, and Vakalahi placed fourth at 220.