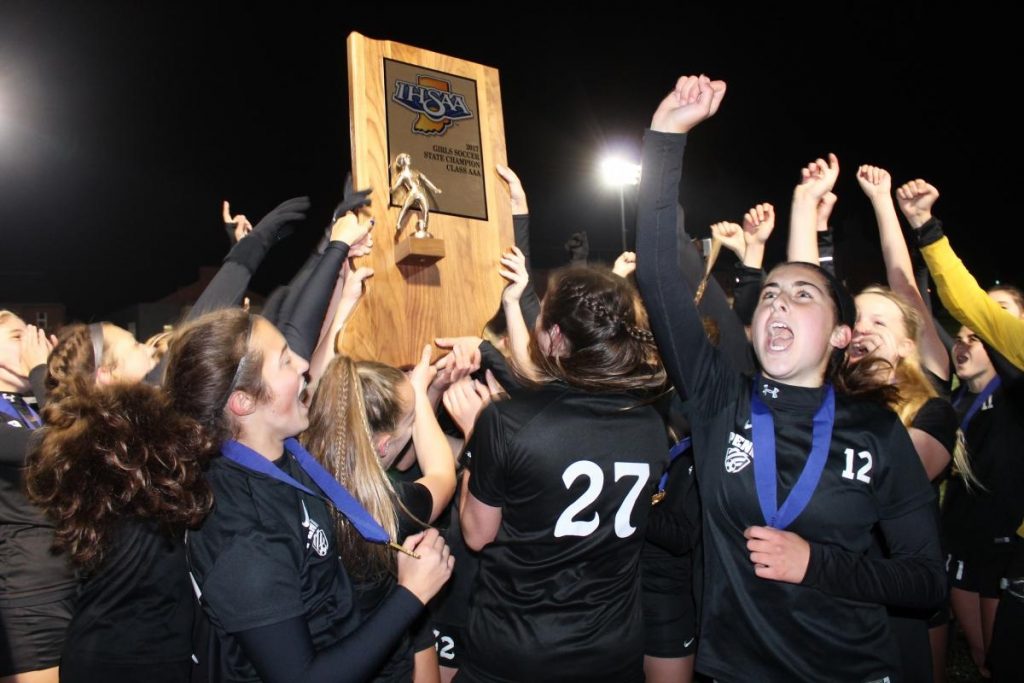 Penn student-athletes excel in 2017-2018
Penn High School Athletics teams continued to stand tall on the Indiana High School Athletic Association landscape, as the Kingsmen combined for an 82.7 percent winning percentage (554-106-10) in 19 sports during the 2017-18 school year.
A total of 1,100 students competed in the Penn Athletics program.
In addition to winning in the arena of competition, Kingsmen student-athletes also excelled in the classroom, combining for a cumulative Grade-Point Average of 3.54 (on a scale of 4.0).
Girls Soccer, coached by Jeff Hart, highlighted an exceptional 2017-18 showing by Kingsmen teams with a second straight state championship and a national championship title.
Football, coached by Cory Yeoman, competed in the State Championship Game for the 12th time in program history, and finished as state runner-up.
Two Penn student-athletes earned IHSAA's top honors during the 2017-18 school year. Kristina Lynch earned the prestigious IHSAA Mental Attitude Award for Girls Soccer, and Erin Ludwig, also Girls Soccer, was one of 13 student-athletes state wide named as a CATO Scholarship award winner for excellence in academics, sportsmanship, community involvement and citizenship.
Penn also dominated in the Northern Indiana Conference (NIC), accomplishing a combined 92.6 winning percentage (274-22).
Additional highlights for the 2017-18 school year include:
Penn teams earned 16 sectional championships in 19 IHSAA Championship Tournaments.
The Kingsmen hoisted a Regional Championship trophy in 9 sports.
Penn won 2 Semi-State Championships.
Penn teams combined to win 15 of 19 NIC Championships.
Penn was the only school in the state to win a Sectional Championship in every Fall sport.
Penn was the only school in the state to win a Sectional Championship in every Spring sport.