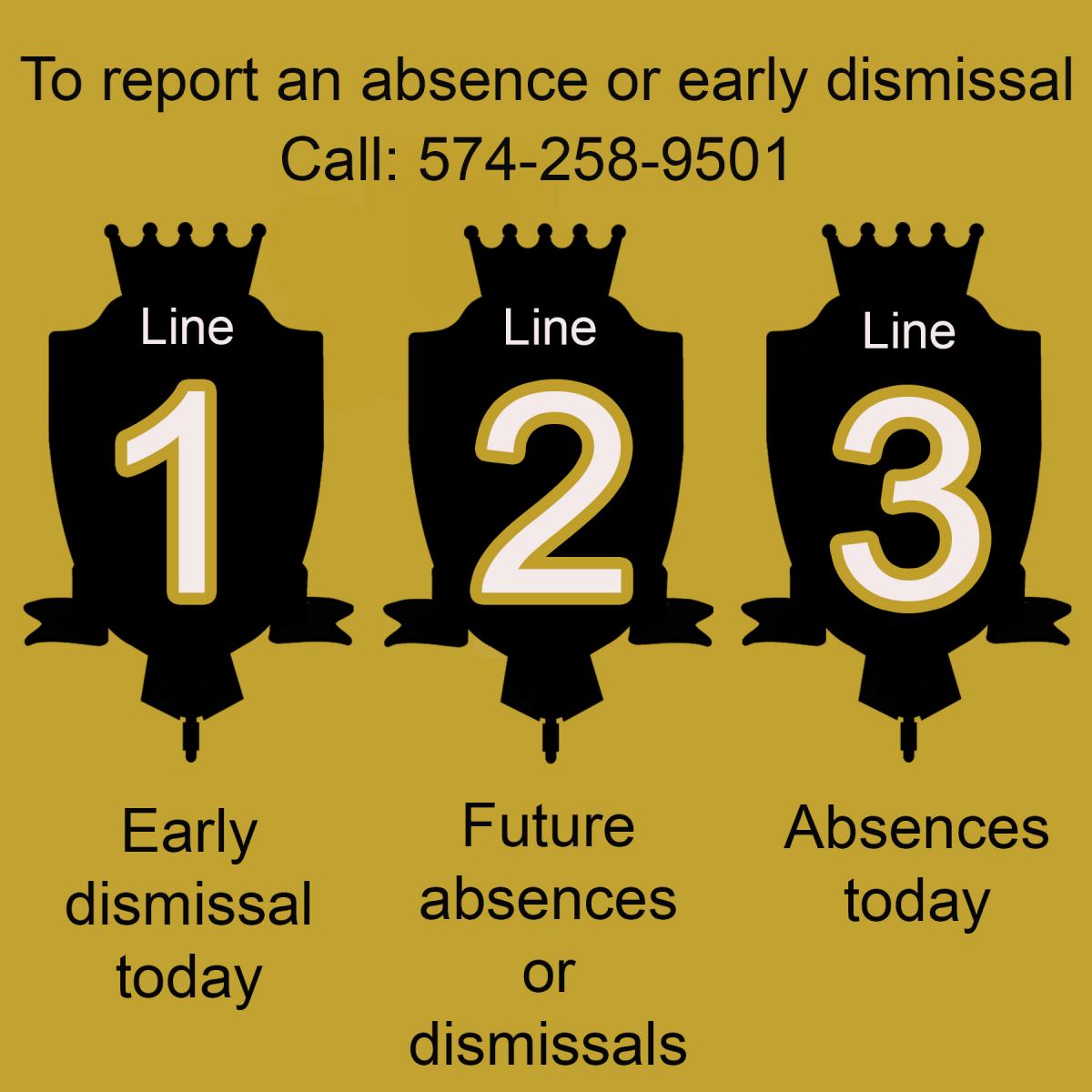 In order to serve the Penn High School community better, an update to our automated phone system was installed in April 2016.
Parents or guardians of a Penn student should call this new number: 574-258-9501.
When calling, please provide the student's full name (spell the last name), the student's ID number, the reason for absence or dismissal and, in case of the need to call back, a phone number.
Please listen carefully to the three different Attendance prompts. They are as follow:
To report an early dismissal for TODAY, press 1. This would include, for example, an appointment, family emergency, etc., that will take place during the current school day. Include a time for the early dismissal, and the reason.
To report a dismissal/absence for a future date, press 2. This would include an appointment, college visit, family event, etc., that would be taking place on a future school day. Please include a date, time and reason for the absence/early dismissal.
To report an illness OR a late arrival, press 3. Please provide a short comment regarding the illness, i.e. the flu, cold, etc. In the case of a long-term illness, please provide details that may be forwarded to a counselor and/or nurse. For students arriving late, please provide a reason and approximate time of arrival if available.
Please contact the Attendance secretary, Karen Rallo at krallo.phm.k12.in.us with any concerns about the reporting attendance.
We thank you for your patience as we continue to strive towards a more efficient Attendance Office!