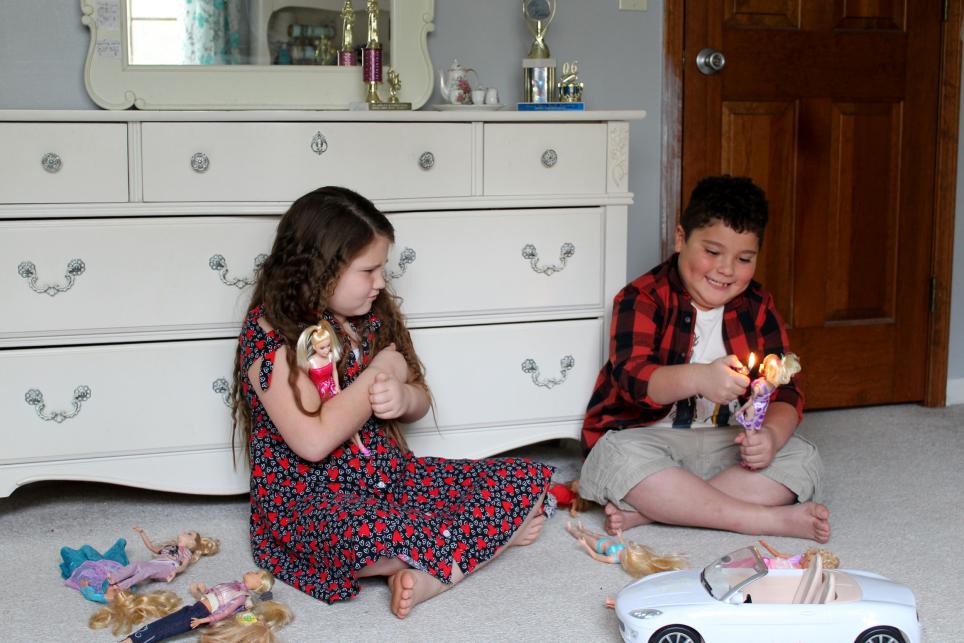 Penn Senior Abigail Smith earned a 2018 National Scholastic Art & Writing Award Gold Medal for her photo "Boys Just Being Boys?" (shown above). Smith also received a Silver Medal for her digital photography portfolio titled "Girl Code." As one of 30 to receive the Silver Medal with Distinction Portfolio Award, Smith will receive a $1,000 scholarship.
Penn Senior Jessie Buckey won a 2018 Gold Medal in Poetry for "Rain".

Senior Eric McDonald also won a National Scholastic Art & Writing Award.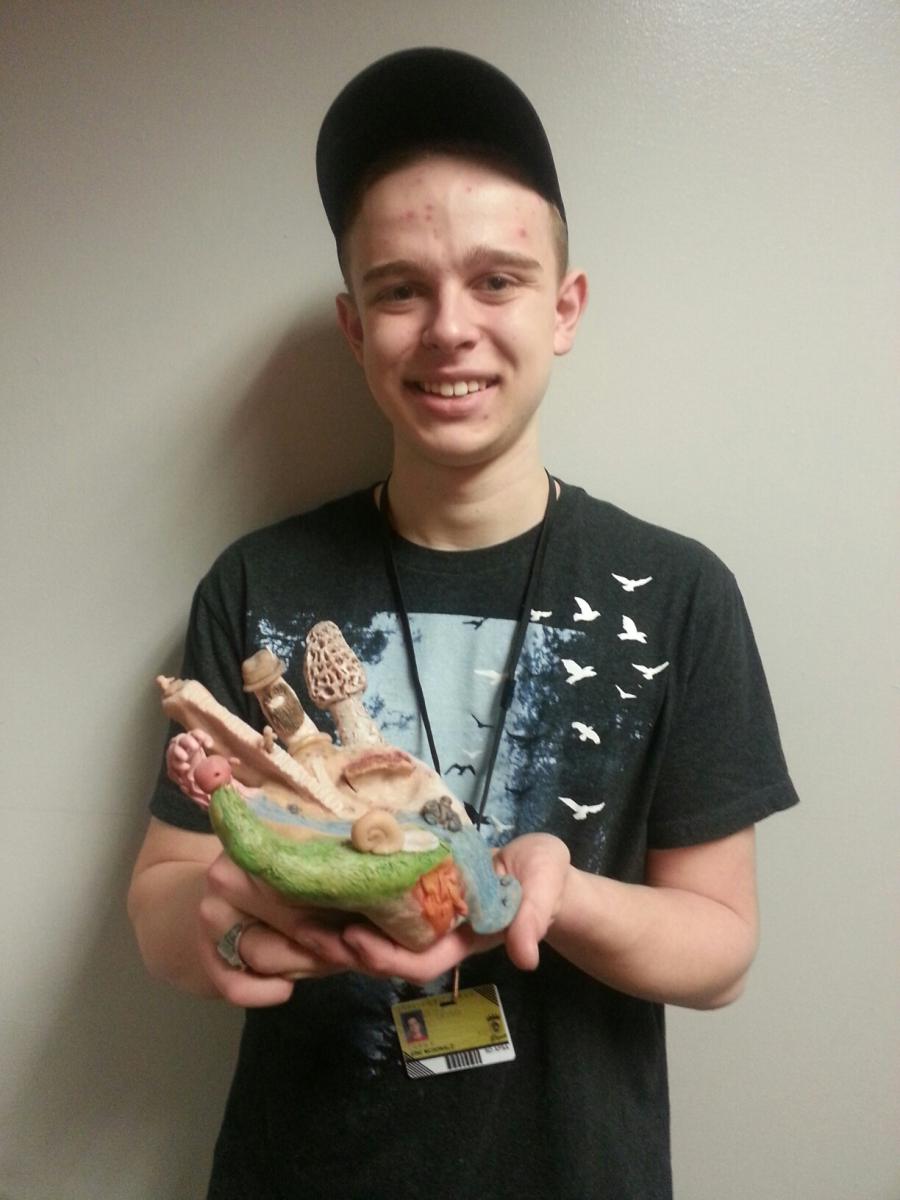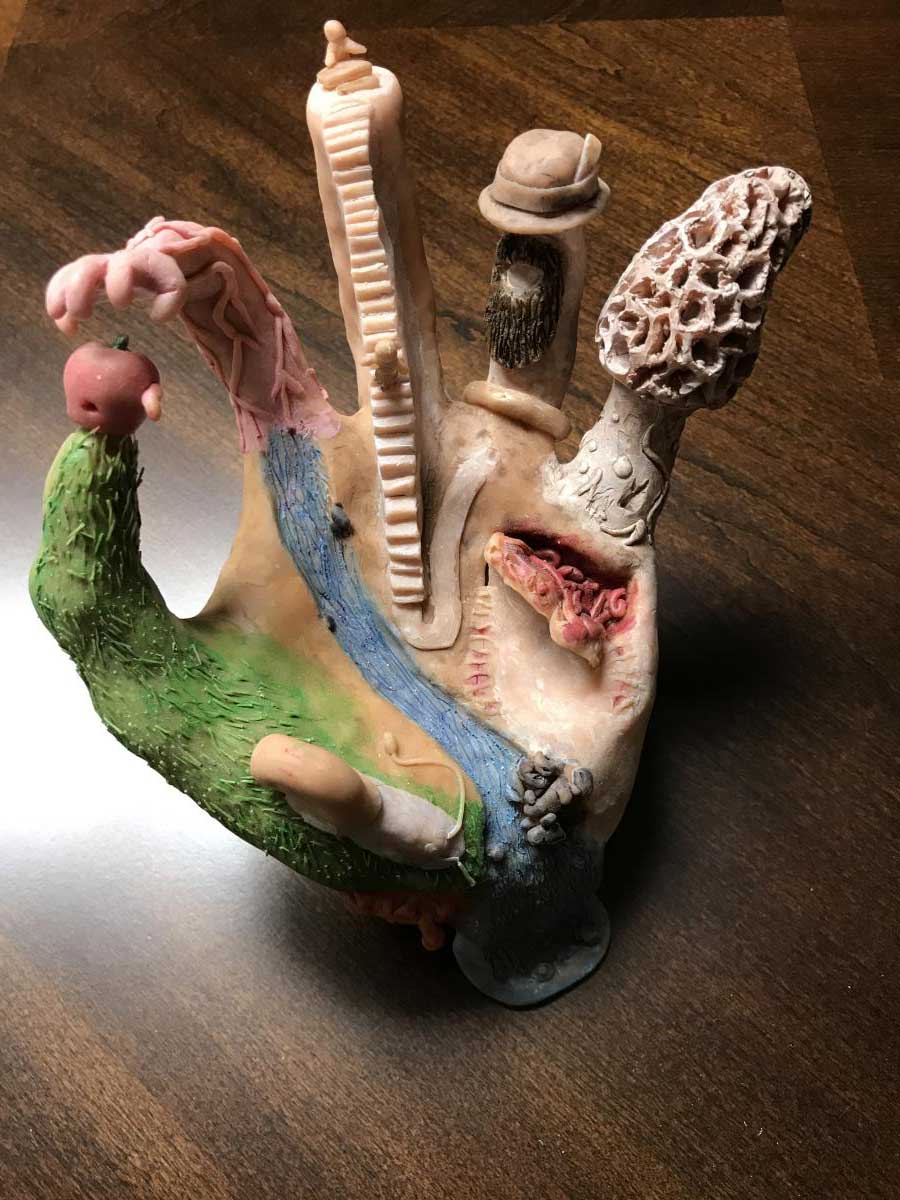 McDonald won a Silver Medal for his sculpture pictured above, "Grasping it All." The sculpture won Gold at the Regional Scholastic Awards.
Between Smith and McDonald's awards, that makes a total of three national awards that Penn's Fine Arts Academy students won in this prestigious national competition. The students, teachers and their guests will be invited to attend a ceremony at the world-famous Carnegie Hall (New York, N.Y.) June 7, along with having their artwork on display in New York City.
The students were selected by panels of creative professionals as one of the most talented young artists in the nation. This year, nearly 350,000 works of art and writing were submitted in the Scholastic Art & Writing Contest. Fewer than 1% of the competitors were recognized at the national level.