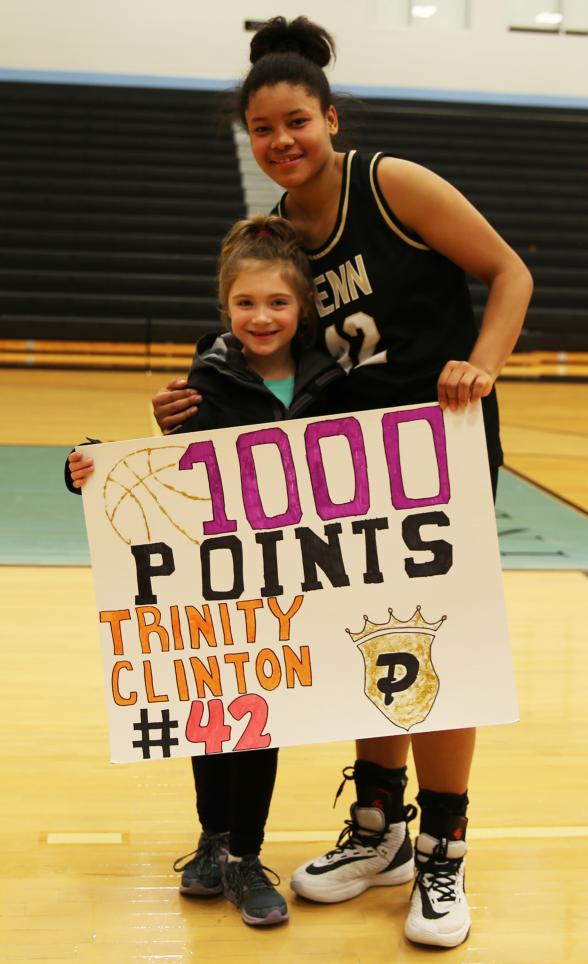 Trinity Clinton became the fifth Penn Girls Basketball Player to reach the coveted 1,000-point mark, and the first Junior to reach 1,000 points for the Kingsmen, in Penn's 54-41 victory against South Bend St. Joseph on Thursday, Jan. 23, 2020.
Clinton entered the game at St. Joseph with 999 career points. She score the milestone basket on a drive to the hoop.
Penn's victory against St. Joseph clinched a share of the Northern Indiana Conference Championship for the Kingsmen, and extended their NIC winning streak to 36 games.
The victory was also the 250th in Coach Kristi Ulrich's career.
A Photo Gallery is posted below.