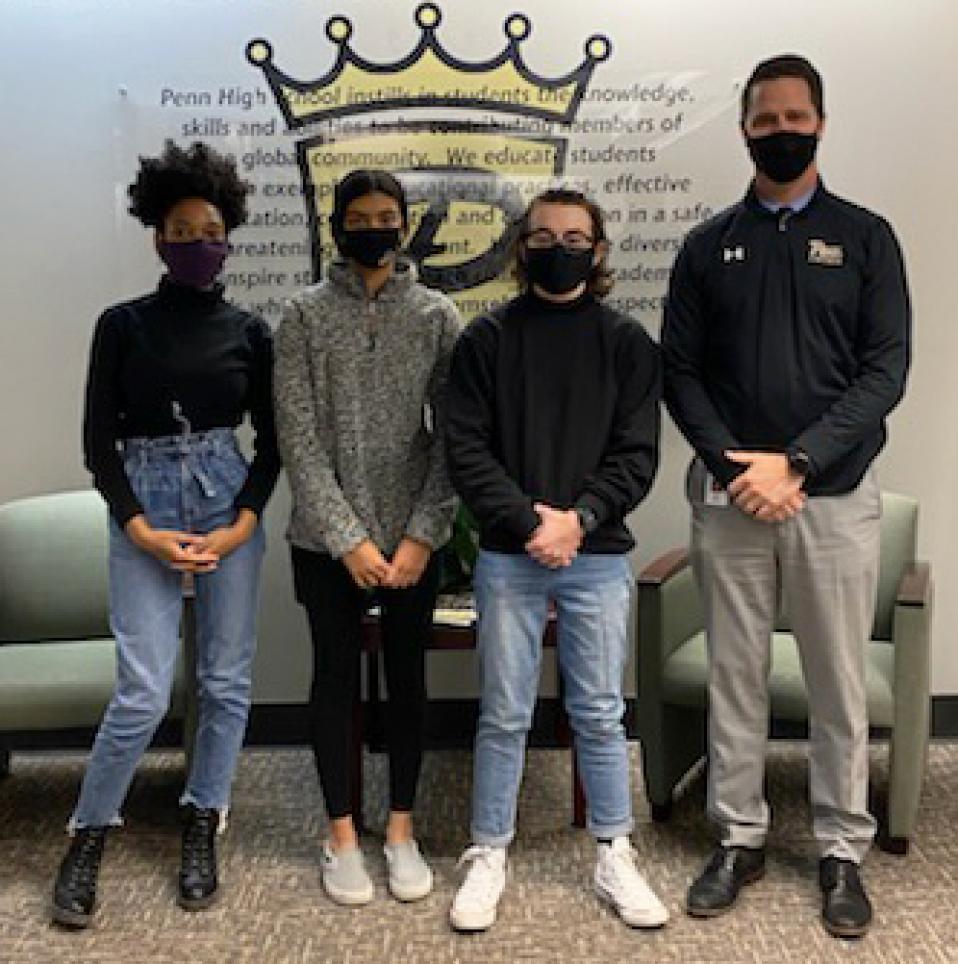 Three Penn students have been selected to receive full scholarships to Purdue University!
Jake Huemmer, Johnnay Johnson, and Nikita Amin all applied and were chosen as part of the Posse Scholars program earning them full tuition and leadership scholarships from Posse partner colleges and universities. Click here to learn more about the Posse Scholarship Program.

Jake, Johnnay, and Nikita were selected from 1,300 nominations to become a recipient of the Posse Scholarship. As a part of Purdue University Posse, they become a member of a larger network of over 10,000 Posse Scholars and Alumni nationwide.
Later this month the students begin pre-collegiate Training (PCT). This is a seven-month program in which the Posse Scholars will train in leadership, academic success, team building, and cross-cultural communication. The sessions run from January through July to help prepare the students for when they attend Purdue Fall 2022.
The Posse model is based on concept that if a group of students go off to college they would "back each other up." This idea became the impetus for a program that has identified, recruited and trained more than 10,000 students setting them up for academic success and building on their leadership potential.
Vanderbilt University was the first school to partner with Posse awarding scholarships to five students. Posse Scholars have awarded more than $1.6 billion in scholarships from 64 partner institutions, including Purdue University.
Congratulations to Jake, Johnnay, and Nikita on being selected to this prestigious program!