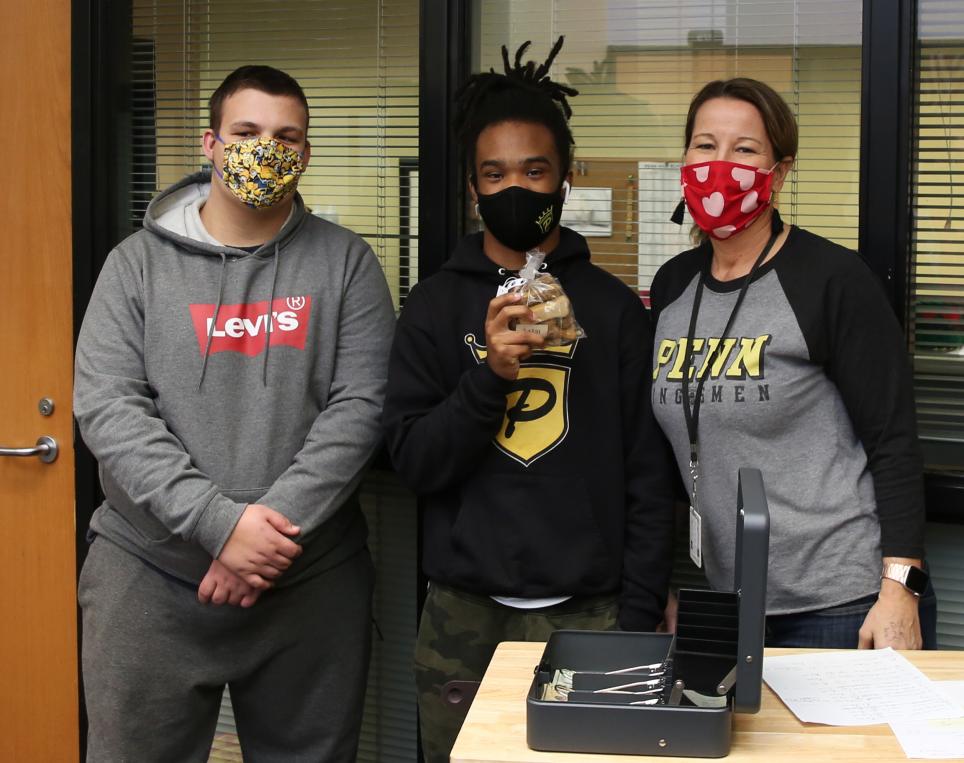 Students in Penn High School's Exceptional Education Academy, guided by Kristel Wheeler, recently distributed Pup Purr Pet Treats that were purchased by Penn teachers and staff.
A Photo Gallery is posted below.
Pup Purr Pet Treats is a student-run business created by Penn's Exceptional Education students in Careers Class and Work Experience in the spring of 2020.
The P-H-M Foundation chose the project to be one of the grant recipients at the start of the 2019-2020 school year. The intentions were to create a self-sustaining business with the grant money. Even with the pandemic, the students' business has strived.
The students are offering Pet Treats (with all natural ingredients) to our staff and students for $3 per bag. The students recently started selling Chalkboard Coasters for $8 a set.