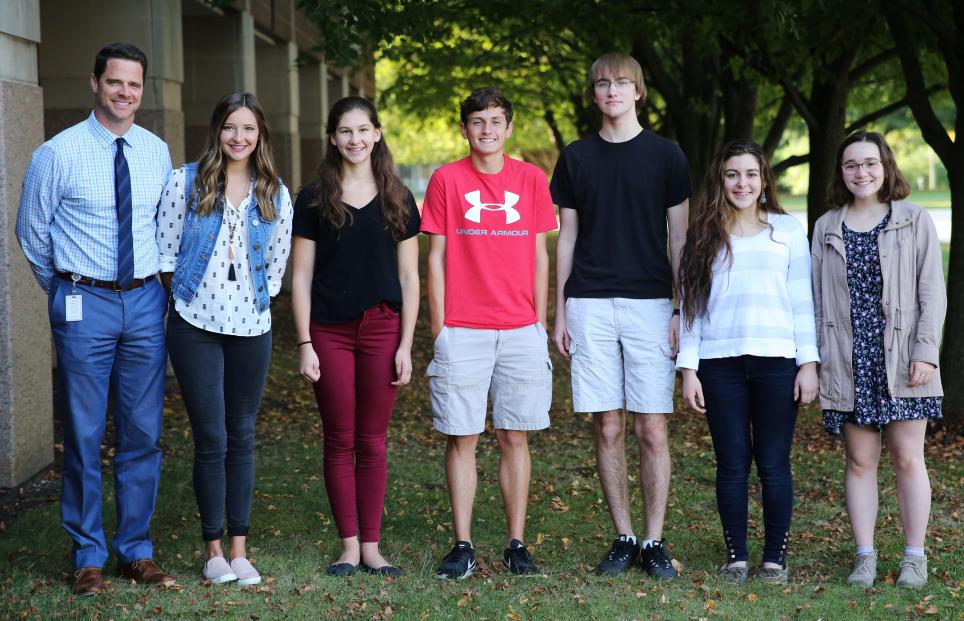 Penn High School Principal Sean Galiher announced that six Penn students have been named National Merit Scholarship Finalists. Galiher made the announcement on Friday, Feb. 23.
Nicholas Casetti, Margaret Finnessy, Kristine Hocker, Shane Hullinger, Kendra Laidig and Renee Yaseen earned the coveted National Merit Scholarship Finalist status, and are eligible for National Merit Scholarship Finalists.
"We are very excited for these students," Galiher said. "This accomplishment reflects the collective efforts of each student, their teachers and family. Our teachers take great pride in challenging our students and preparing them through rigorous and relevant coursework."
Casetti, Finnessy, Hocker, Hullinger, Laidig and Yaseen were named National Merit Semifinalists in September. Among the Penn students who were named Commended Scholars by The National Merit Scholarship Program were Grace Brown, Zachary Buford, Jacob Cira, Madeline Cullison, Badin Cummings, Morgan Jankowski, Veronica Kirgios, David Li, Connor Liverett, Hanna Malik, Evan Mercurio, Maheera Siddique, Kyle VandeWalle and Jack Wheet.
The National Merit® Scholarship Program is an academic competition for recognition and scholarships that began in 1955.
About 1.6 million juniors in more than 22,000 high schools entered the 2018 National Merit Scholarship Program by taking the 2016 Preliminary SAT/National Merit Scholarship Qualifying Test (PSAT/NMSQT), which served as an initial screen of program entrants. The nationwide pool of Semifinalists, representing less than one percent of U.S. high school seniors, includes the highest scoring entrants in each state. The number of Semifinalists in a state is proportional to the state's percentage of the national total of graduating seniors.
Of the 1.6 million entrants in the 63rd annual competition, some 50,000 with the highest PSAT/NMSQT® Selection Index scores (calculated by doubling the sum of the Reading, Writing and Language, and Math Test scores) qualify for recognition in the National Merit® Scholarship Program.
About 16,000 students of the 1.6 million entrants earn Semifinalist status. These academically talented students then have an opportunity to continue in the competition for some 7,500 National Merit Scholarships worth about $32 million offered to them the spring of their senior year.
A Semifinalist must have an outstanding academic record throughout high school, be endorsed and recommended by a high school official, write an essay, and earn SAT scores that confirm the student's earlier performance on the qualifying test.
From the approximately 16,000 Semifinalists, about 15,000 advance to the Finalist level, and were notified in February of this designation. All National Merit Scholarship winners are selected from this group of Finalists.