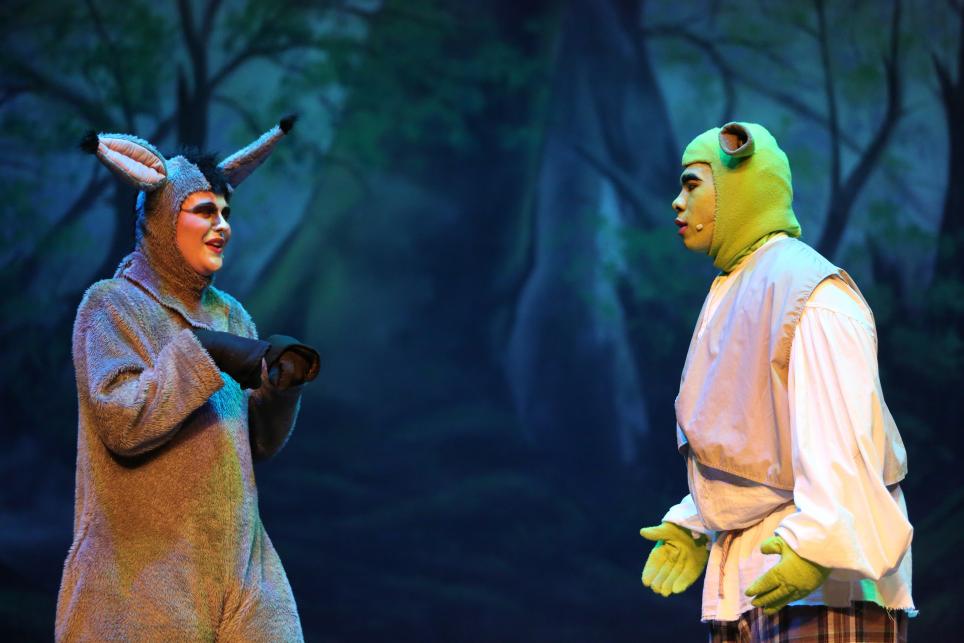 By EASTON MEYER
Student Reporter
On chilly Saturday last October, Penn High School student Sam Robinson walked into the Westin Hotel in Chicago to audition for the American Academy of Dramatic Arts, the Los Angeles-based school that Anne Hathaway, Paul Rudd, Danny Devito and Sara Paulson each attended. Click to see the list of the Academy's other famous actor/actress alumni.
Robinson had been working and preparing for this audition for a month and a half and spent the final week leading up to the audition rehearsing every day. Placed in a waiting room before his audition began, Robinson was able just sit with his thoughts, thinking about how hard he had worked to get to this point, feeling anxious, but even more so excited.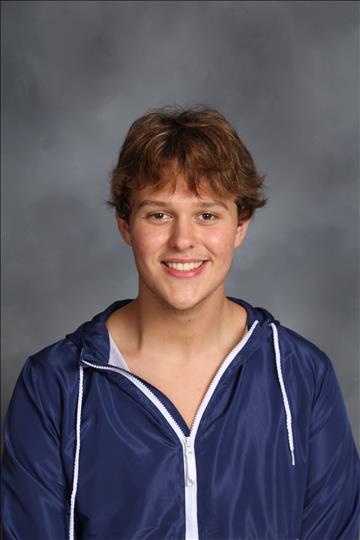 Robinson made eye contact with another person waiting to audition. No words were exchanged, but both of them knew what the other was going through. Robinson had no idea how long he had been waiting when a man approached him and asked, "Are you Sam?" Robinson replied "Yes I am!" and that's when Robinson knew his audition was about to begin.
Back when Robinson was just three years old, his family saw the natural performer in him. Robinson and his family were attending his sister's dance recital. When Sam saw the fun dances and costumes, he knew he had to be a part of it and he couldn't wait … literally. Robinson crawled his way up on stage and began to dance alongside them. Ever since, Robinson has had a strong drive and passion for live performance.
During his junior year, Robinson auditioned for Penn's Spring Musical, "Shrek the Musical", with low expectations. He knew he had a love for live performance, but at this point, he still hadn't seen how incredibly gifted he actually was. To his amazement, Robinson landed the role of Donkey, a lead and crowd favorite.
Robinson put on a masterful performance as Donkey and left many people in awe and little did he know, captured the attention of some very important people, including scouts for Broadway World, who frequently scout high school plays.
Five months later in July, Sam received a letter from the American Academy of Dramatic Arts in Los Angeles, requesting his application and an audition. Robinson was shocked; he had not been looking for an opportunity like this, let alone expecting any letters in the mail asking for him to audition.
Robinson started working on his audition immediately. He spent weeks preparing two contrasting monologues and worked on cold-read exercises with his theatre teacher here at Penn, Ms. Crystal Ryan.
"(Ms. Ryan) opened my eyes to seeing my potential and has just been a great support system," Robinson said.
Ms. Ryan worked with Robinson multiple times a week for many many weeks leading up to his audition. She saw his talent and work ethic emerge.
"(Sam) is an incredibly hard worker and has the ability to bring fresh ideas to the table every time he rehearses," Ms. Ryan said. "When preparing for his auditions, he took each note given and built upon it to create two separate and exciting characters."
The date of Robinson's audition was upon him. He had worked weeks on his material, made his way to Chicago, and now sat in the audition room.
Robinson's audition began with a brief interview, where the representatives from the school all got to know more about him. He then performed his two prepared contrasting monologues, where he showed his broad range in characterization.
Robinson was ready for a cold-read section. He would be given new material, where he would showcase his ability to create a character on the spot, but that is not what happened. Robinson was instead asked to partake in a role-playing experiment. He had not prepared for this, and was most definitely caught off guard, but he did not let it show in the slightest.
Displaying his ability to have versatility as an actor, Robinson captivated the school representatives with his performance.
His auditioned concluded, Robinson he walked out of the Westin Hotel knowing he had done his best and now all he could do was wait.
Twelve days after the audition, Robinson received another letter in the mail. The letter contained news of his admission. He not only was accepted into the American Academy of Dramatic Arts, but was rewarded with a significant scholarship.
Sam Robinson is the perfect model of a humble, determined, and hard-working individual, and Penn has been privileged to see him grow and flourish into an incredible performer.