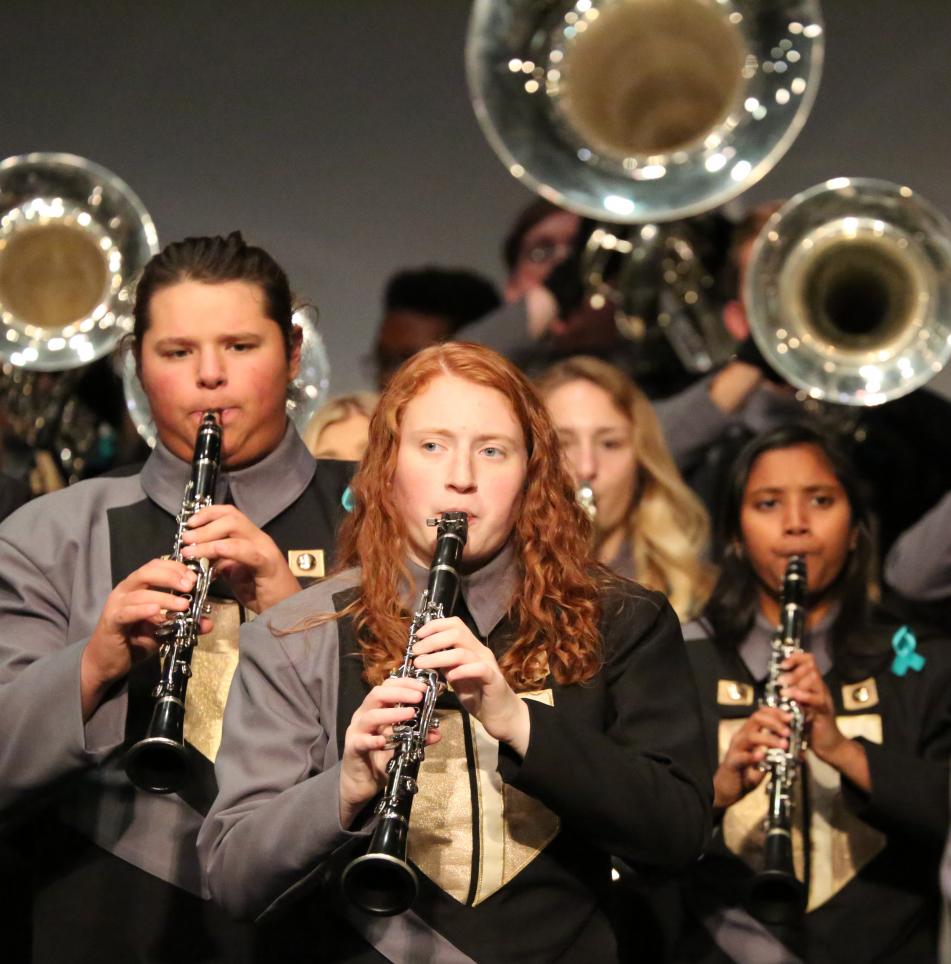 Penn High School's Marching Kingsmen Band will perform at Disney World's Magic Kingdom in Florida on Friday, Nov. 23.
The event will not be televised.
The Marching Kingsmen, under the direction of Penn's Fine Arts and Communications Academy Leader Glenn Northern, will perform an arrangement of "Joy to the World". Penn's Marching Band will perform as part of a pre-parade in the Magic Kingdom on Friday afternoon (Nov. 23),
"Student travel always seems to open our eyes to the unique sights and people in various regions of our country," Northern said. "This is especially fun for those students who have not been to a place like Disney World."
The Magic Kingdom appearance continues a proud Marching Kingsmen tradition of performing at some of the nation's top venues. The Penn Marching Band has performed in the Rose Parade, The Fiesta Bowl Parade, The Hollywood Christmas Parade, and The Philadelphia Christmas Parade.
A total of three buses and one truck will transport nearly 130 band members and their equipment to Florida for the event. Students pay for their own trip.