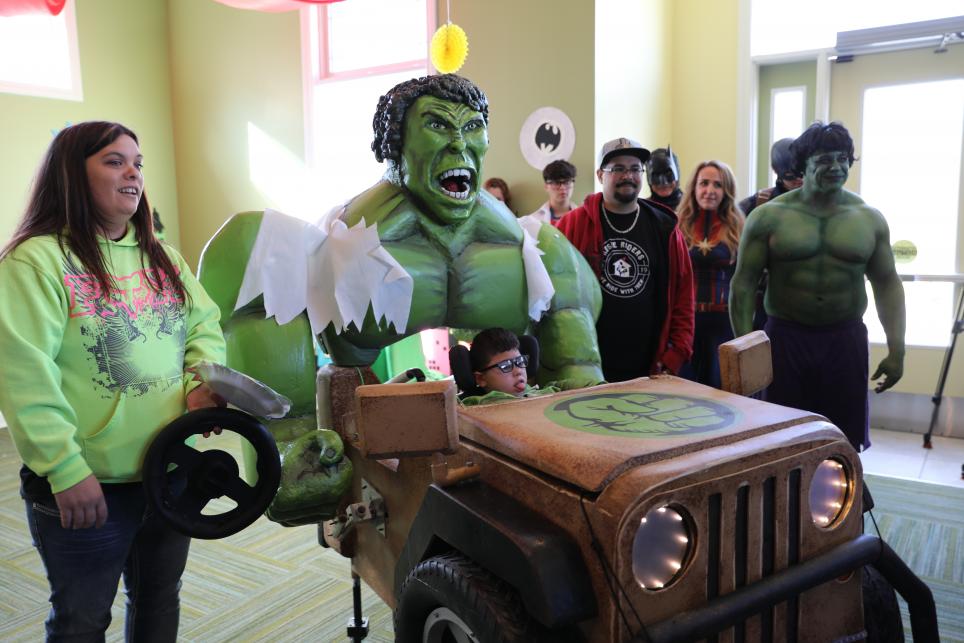 Six weeks of hard work from countless Penn High School teachers, students and professionals who volunteered their time all lead up to the reveal event this past Saturday, Oct. 19, at A Rosie Place for Children for Zephan Cantu and his family.
Everyone was anxious and excited … Zephan and his family to finally see his "Hulk Smash Machine" epic wheelchair costume, but also for the Penn students & teachers, and Magic Wheelchair Premier Arts volunteers. Their countless of hours of hard work and dedication all came down this moment … to see the look on Zephan's face when he finally saw his Halloween costume. This is what #PHMExcellence looks like ...
Just how did this project come together and what all went into it? Watch the video below for the story background ...