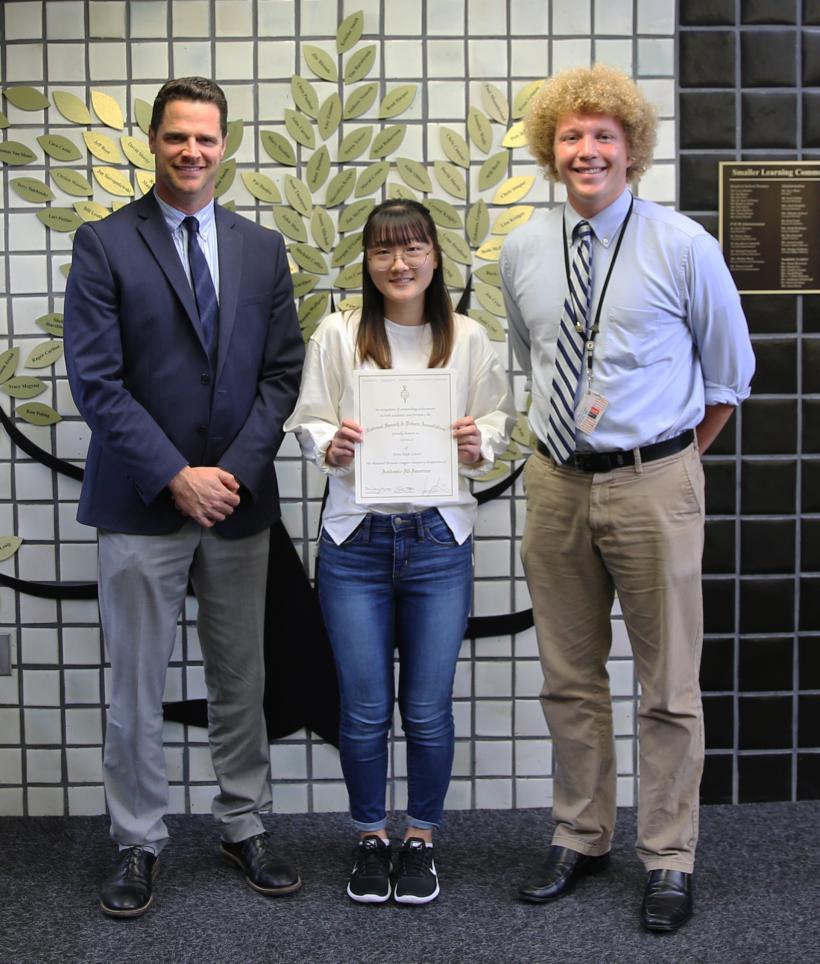 Penn Senior Lyvia Li (pictured above with Penn Principal Sean Galiher, left, and Penn Speech/Debate Coach Jeremy Starkweather, right), was named a National Forensic League Academic All-American.
The Academic All American award recognizes high school students who have earned the degree of Superior Distinction (750 points); completed at least 5 semesters of high school; demonstrated outstanding character and leadership; and earned a GPA of 3.7 on a 4.0 scale (or its equivalent).
Lyvia has earned the degree of Outstanding Distinction with more than 1,000 points. Li has a 4.458 grade-point average (out of 4.0). She has been a captain on Penn's Speech/Debate team for the last two years and has qualified for the national tournament twice. She was a runner-up last year at the state tournament in policy debate. At Nationals, she qualified her Junior year in the United States Extemporaneous Speaking, and last year she and her partner finished in the top 64 in the nation in Policy Debate.
"Lyvia is a fantastic captain and leader," Starkweather said. "She is always willing to help in any way she can, whether it's mentoring younger students, filling in on different positions when the team needs her to, and coming to every open house at Penn to help recruit students to join our team."