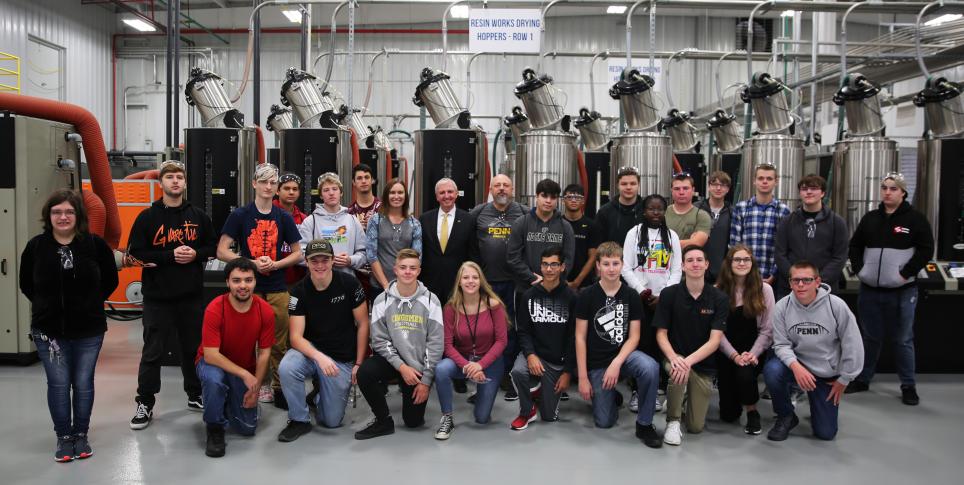 Nearly 125 Penn High School students participated in Manufacturing Day events on Friday, Oct. 4, 2019.
Penn-Harris-Madison Supt. Dr. Jerry Thacker attended the Manufacturing Day Kickoff event at B&B Molding in Mishawaka along with Penn students and Penn Instructors Tara Pieters and Scott Shelhart.
The event provided area high school students an opportunity to tour various local manufacturers and meet with current employees to discuss careers in the field.
"Manufacturing Day is a great way for students to experience manufacturing in our region and for them to see what that looks like in 2019," Penn assistant Principal Josiah Parker said. "It really opens their eyes to the possibilities that are right in their own back yard. Many of them do not know the rubber landscape edging sold at national home improvement stores, medical devices used across the country, aerospace parts in millions of aircraft, and some of the worlds largest gears are made here."