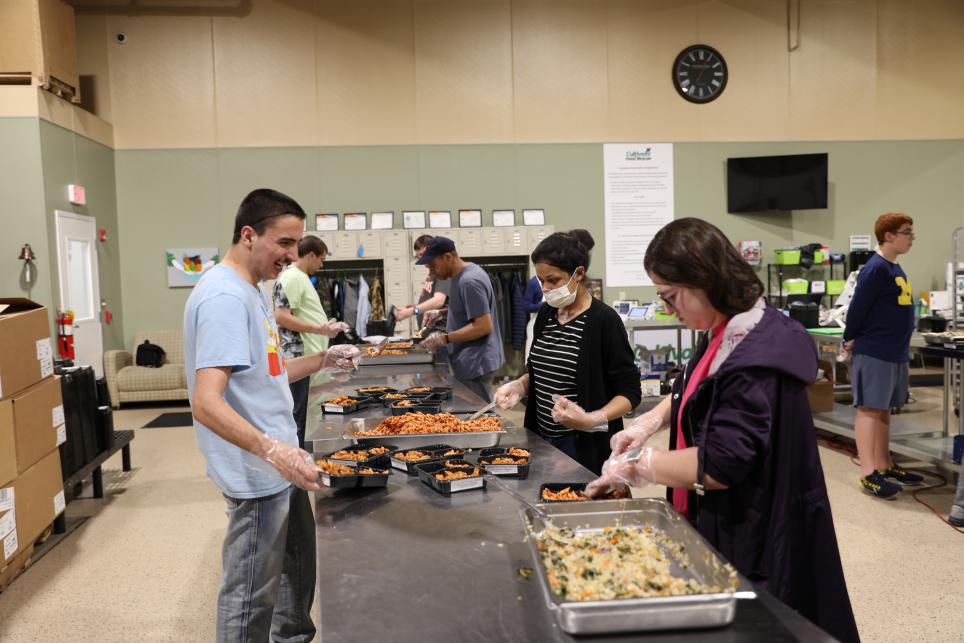 Three years ago, Penn Exceptional Education Teacher Mrs. Amy Zimmer started having her students volunteer every month at Cultivate Food Rescue to make meals for their Backpack Program. Mrs. Zimmer's Exceptional Education students have worked for a total of 23, 2-hour shifts packing 9,858 meals for food insecure kindergarten and first graders in neighboring school districts who participate in Cultivate's Backpack Program.
Penn students met the tremendous milestone of making 10,000 meals on the evening of Thursday, April 13! Take a look and watch the video below ...
To celebrate their accomplishment Cultivate threw a pizza party for the Penn students and the students and Mrs. Zimmer bought the students a cake to celebrate!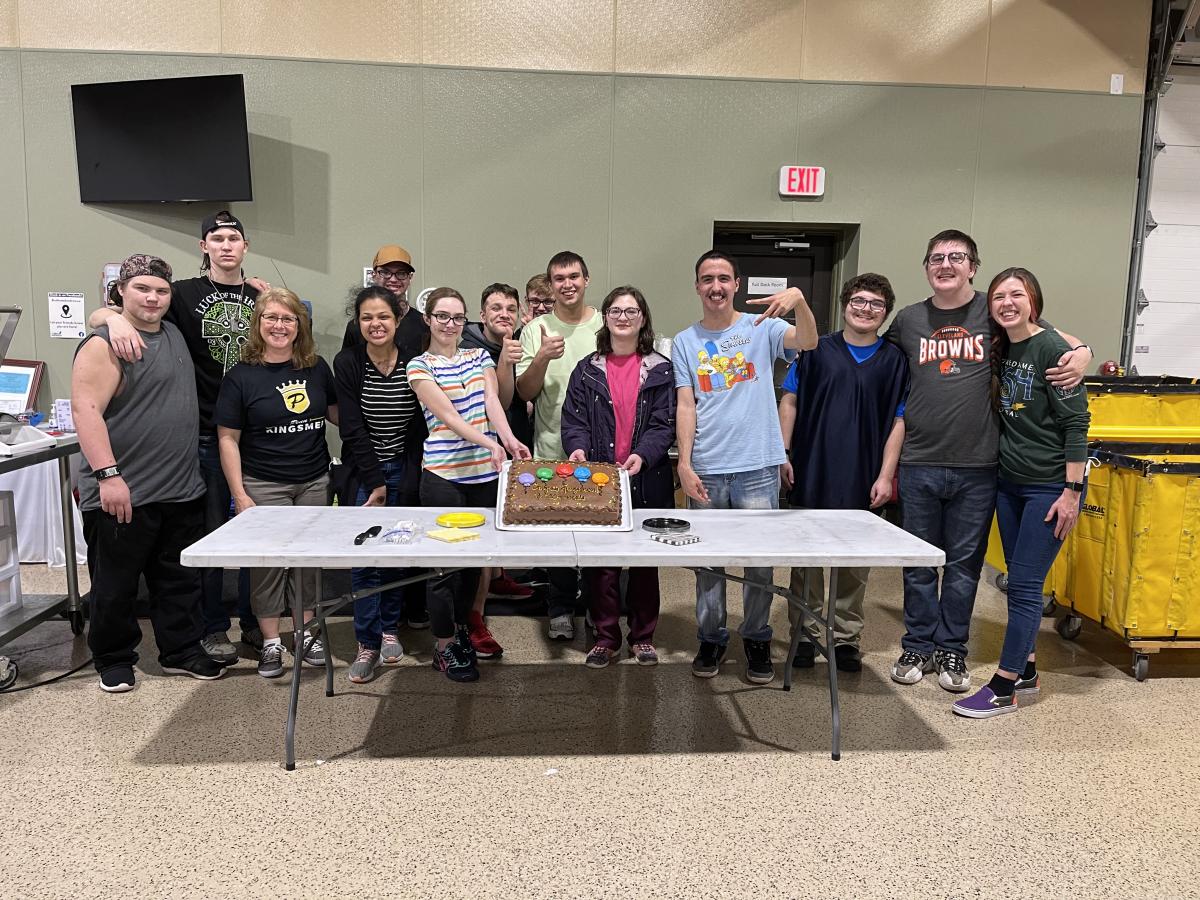 Throughout the three years, Mrs. Zimmer has also incorporated Logan Center's Transitional Specialists with each visit. One or two Transitional Specialists have served along the Penn group to help facilitate students to have successful volunteer experiences. Specialist Liz Hambruch is pictured above in the green ND Irish shirt on the far right side. They have also helped transport students to and from Cultivate. Mrs. Zimmer states she couldn't do this special project with out Logan Center's assistance.
Mrs. Zimmer created the activity to help students explore careers as well as acquire vocational skills in an actual culinary facility. This voluntary program is done outside of school time; parents transport their students to Cultivate or Logan Center assists. Mrs. Zimmer was P-H-M's 2020 Secondary Teacher of the Year.
The partnership with Cultivate and Logan has been incredible for Penn students.