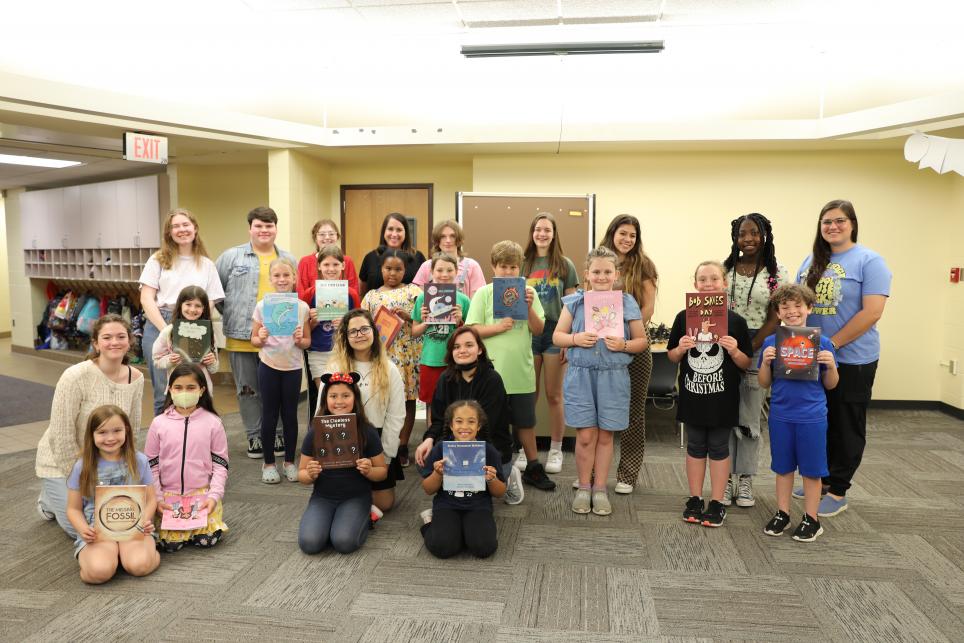 P-H-M teachers look for opportunities to give their students experiential learning experiences. Through project-based learning students get "Rigor, Relevance, & Relationships." That's just what Penn Graphic Arts teacher Miss Alex Dunfee had in mind when she reached out to Mary Frank 3rd grade teacher Ms. Lindsay Helman.
Ms. Helman students were practicing narrative story telling and had written longer format stories. Miss Dunfee thought it would be good experience for her students to illustrate the 3rd graders' books using their artistic skills. Through a Penn PTO grant, Miss Dunfee was able to get the books "published" and today (Friday, May 27) the Penn artists delivered the books to the Mary Frank authors.
Take a look at the photo gallery below at the amazing work created as a part of this collaboration ...