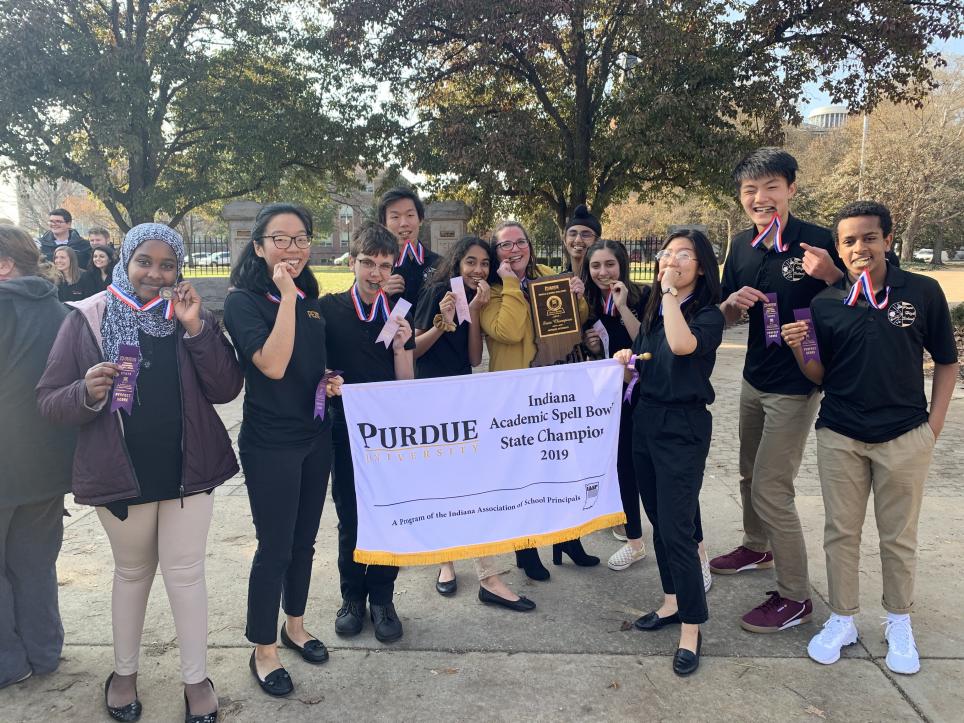 Penn High School's Spell Bowl Team captured the State Championship with a score of 85 points out of 90 in the Spell Bowl State Championships at Purdue University on Saturday, Nov. 16. Terre Haute South placed second with a score of 84.
‪David Wang, Yewon Oh, Salem Fitwi, Matthew Zhang, Tasneem Ahmed & Karen Wang were perfect spellers! for Penn.
‪Maria Kallookulangara, Deena Baki and Tyler Mueller were near perfect spellers..
Gurkirat Singh scored a 7 for Penn.