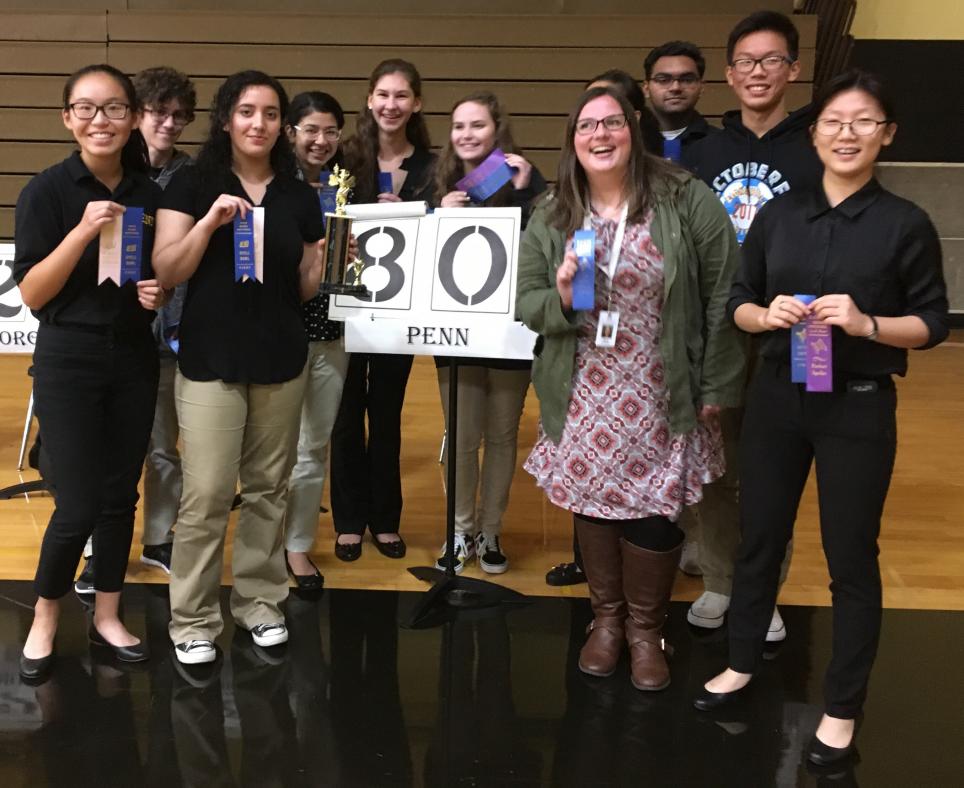 Penn High School's Spell Bowl Team scored 80 points to place first in the Kouts Invitational on Monday, Oct. 23.

Abbie Hembrecht, Yewon Oh, Karen Wang and David Wang each scored perfect scores to lead the Penn effort.
Penn individual scores: Maggie Finnessy 8/9, Yewon Oh 9/9, Abbie Hembrecht 9/9, Celine Wang: 8/9, Karl Hutslar 7/9, Ashan Siddiqui 6/9, Ouymayma Al-Shamary 8/9, Manaal Arif 7/9, Karen Wang 9/9, David Wang 9/9.