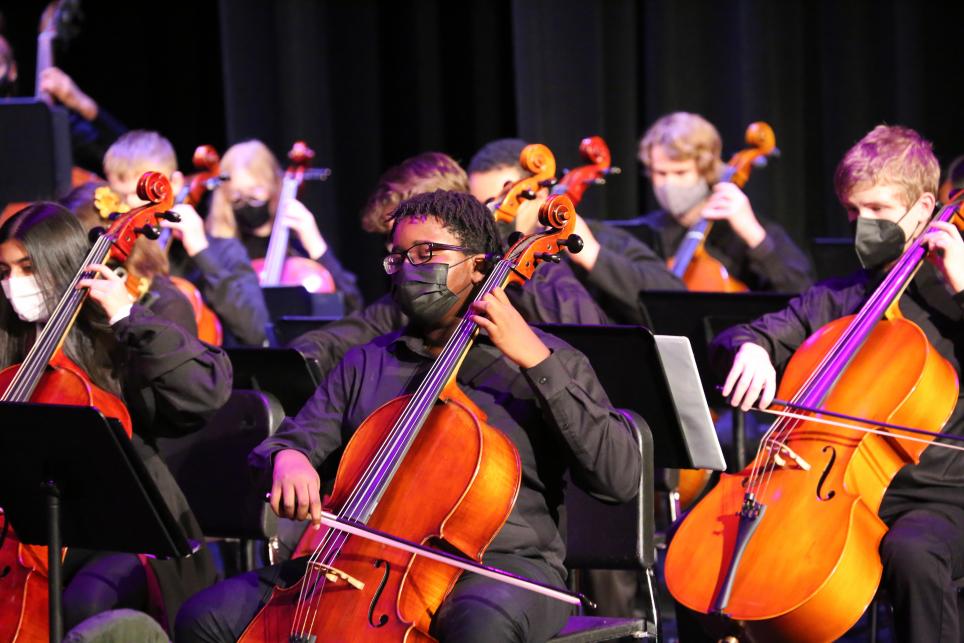 The 2021 Penn High School Showcase will be held from 6-8 p.m. on Monday, Dec. 6.
The Showcase allows incoming Freshmen (current Eighth Graders) and their families the opportunity to tour Penn, meet with staff and students, hear about the opportunities that one of Indiana's top high school has to offer.
All prospective Penn students and current Penn 9-11 graders and their families are also welcome to join us!
Student Last Names A-L: Enter through Doors B, C, D.
Begin in the CPA to hear a presentation from counselors at 6 p.m.
Student Last Names M-Z: Enter through Doors A, M, L.
Begin by touring the building, visiting open classrooms, talking to staff & students, then hear a presentation from counselors at 7 p.m.
Penn High School is filled with so many opportunities that the choices can be overwhelming. We want to help match the right opportunities with your student's goals. The administration and staff of Penn High School extend a welcome to you and your student to attend the upcoming Penn Showcase, which will allow you to investigate the many opportunities available. This Showcase night is for all students who will be attending Penn during the 2022-23 school year to come tour and learn more about Penn High School. This is a great time to speak to teachers and current students about course options. Some classes will be available to see live in action!
Elective Areas To Tour (Live Classrooms):
Visual Art
Business
Family and Consumer Science
World Languages
Performing Arts
Health & Wellness
STEM
Besides the Live Classrooms, students and parents are encouraged to visit the Academy booths, which will be set up around the building, to gain information into the Academy structure at Penn High School. Teachers representing both Academy and elective classes will be available to answer questions and provide information. We will also have representatives of the Early College Academy, Exceptional Education and the Elkhart Area Career Center.
Penn Freshmen Counselors will give presentations about diploma types, graduation pathways, four-year planning, and more. Last names A-L will attend the presentation at 6 p.m., while last names M-Z will have this opportunity at 7 p.m. Counselors will also be on hand to answer questions and meet with students and families.
Your involvement in your child's education is vital to making their high school experience a positive one. We value your participation in decisions related to planning your child's class schedule. A collaborative effort between parents, students, teachers and counselors is essential and represents P-H-M's "Triangle of Success!"