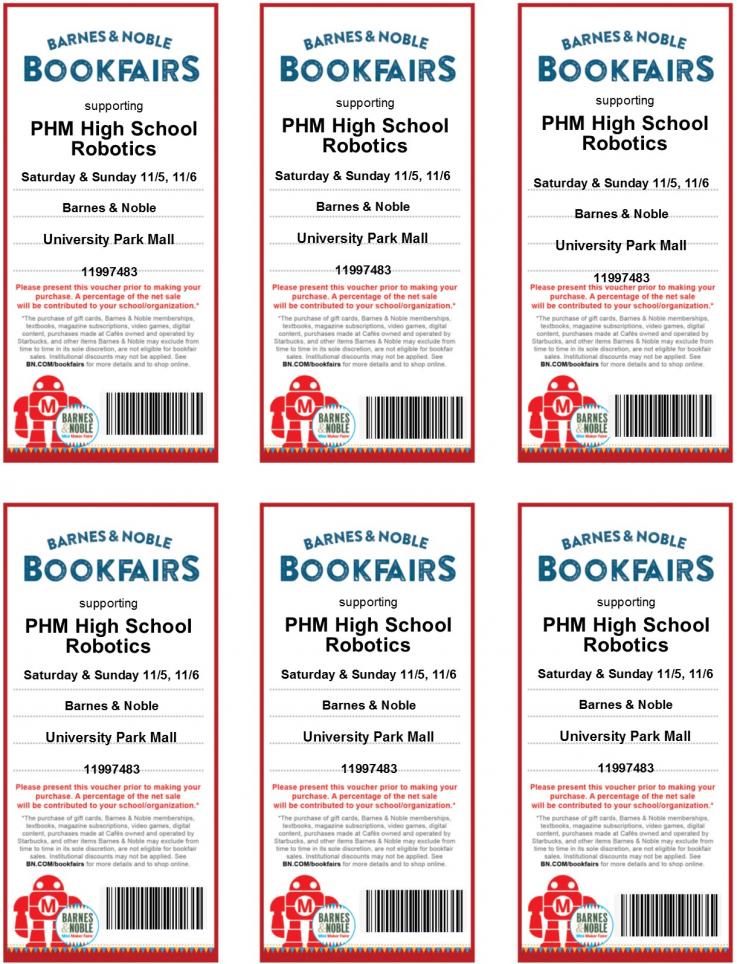 Penn High School's Robotics team will be participating in the Barnes & Noble Makerfair on Saturday and Sunday, Nov. 5-6.
Barnes & Noble is located at University Park Mall. It is open from 9 a.m. to 10 p.m. on Saturday, and 10 a.m. to 8 p.m. on Sunday.
Penn students will have six teams in attendance during the weekend, teaching mini-lessons to the public, running robots, and highlighting the accomplishments of Penn's nationally regarded Robotics program.