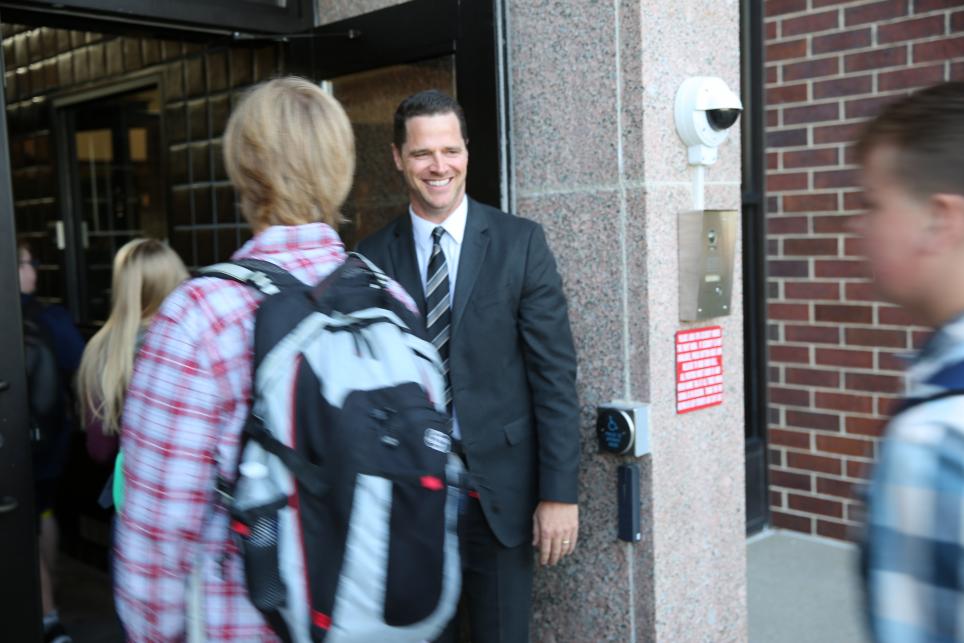 The Indiana Association of School Principals (IASP) has chosen Principal Dr. Sean Galiher as the 2023 District High School Principal of the Year for IASP District 2.
District 2 is located in northern Indiana and is made up of Elkhart, Fulton, Kosciusko, La Porte, Marshall, Pulaski, St. Joseph and Starke Counties.
District High School Principals of the Year are elected by their peers. One principal is honored from each of the 12 districts. From these 12 District High School Principal winners, one is chosen as the 2023 State High School Principal of the Year. The State winner will be announced at the award celebration.
The recognition ceremony is a part of the 2023 Principals of the Year Recognition Celebration, part of IASP's annual Fall Professional Conference, which will be held in November 2023 in Indianapolis.
This is not the first time Penn's principal has had a Principal of the Year. In 2015, then Principal Steve Hope was named District 2 winner in the spring and then won Indiana Teacher of the year in the fall.
Congratulations Principal Galiher and we wish you luck on winning Indiana High School Principal of the Year!