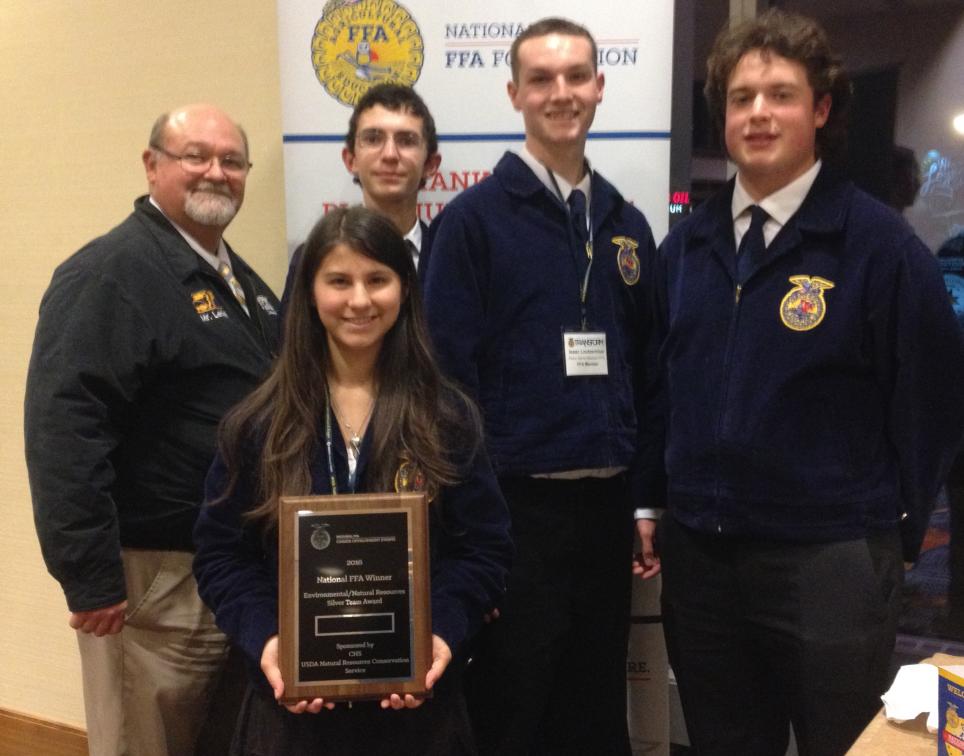 Penn High School's Environmental & Natural Resources Management team placed 22nd out of 50 state teams in the national contest held near Indianapolis on Oct. 19-21.
The team was lead by Individual Gold Medalists Kyle Burke and Isaac Loutzenhiser and supported by Individual Bronze Medalists Sam Goetz and Elena Effertz.
The individual medalists placed 1st (Gold Medal) or 3rd (Bronze Medal) in one or more of the Environmental & Natural Resource Management Career Contest categories such as soil analysis, water analysis, GPS problem solving, wildlife identification (by pic, pelt, skeleton, or track).