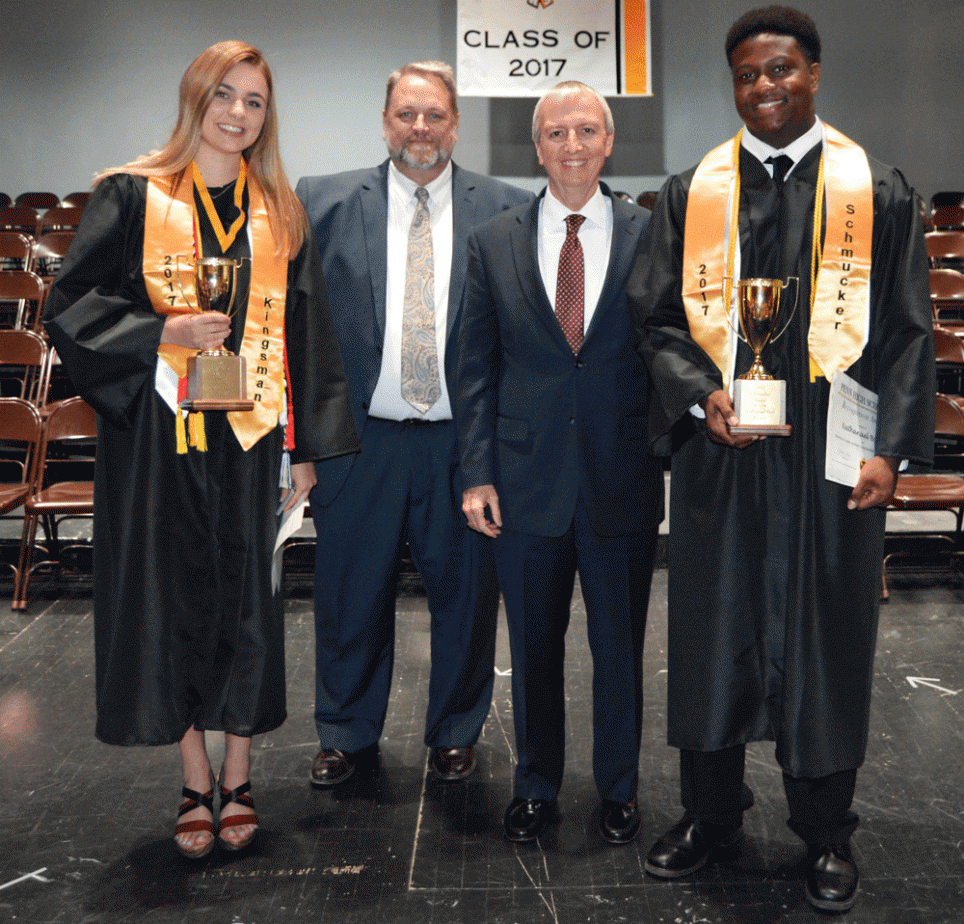 Penn High School Principal Steve Hope and Penn-Harris-Madison Supt. Dr. Jerry Thacker honored Penn High School's Class of 2017 at Senior Recognition Night on Tuesday, May 9.
The Class of 2017 features 19 Valedictorians – Muqsit Buchh, Balajimonesh Devireddy, Alex Dobbins, Will Gruber, Keegan Hurst, David Kim, Sanjana Kulkarni, Julia Kwak, Mason Lee, Hannah McGinness, Logan McGuire, Baker Nasser, Cole Pollyea, Peter Rutkowski, Hannah Selis, Matthew Shan, Emma Schultz, Evan Shreiner and Kacey Wood – will represent Penn's Class of 2017 as valedictorians at the graduation ceremony on Friday, May 26 at the University of Notre Dame's Purcell Pavilion.
The valedictorians boast a GPA range of 4.4904 to 4.3846. In addition, three of the students – Sam Battalio, Annaliza Canda and Michelle Tapp – were named salutatorians.
Penn's Class of 2017, which includes 886 prospective graduates, has earned nearly $8.5 million in scholarships to date! The graduating class also features 12 National Merit Scholarship Finalists, 275 students who are set to earn a High Honors Diploma, 413 students who are in line to earn an Academic Honors Diploma, and 85 students who will earn a Technical Honors Diploma.

Kacey Wood, who will attend Indiana University, was named the Kingsman of the Year, an award determined by the senior students. Wood, one of this year's valedictorians, attended Discovery Middle School and Northpoint Elementary School.
Nathanael Boone, who will attend Dartmouth University, was named the winner of the Schmucker Award, which is based on a vote by the Penn High School faculty and staff. Boone was a defensive lineman and named Region All-Star Team in January. He attended Schmucker Middle School and Elsie Rogers Elementary School.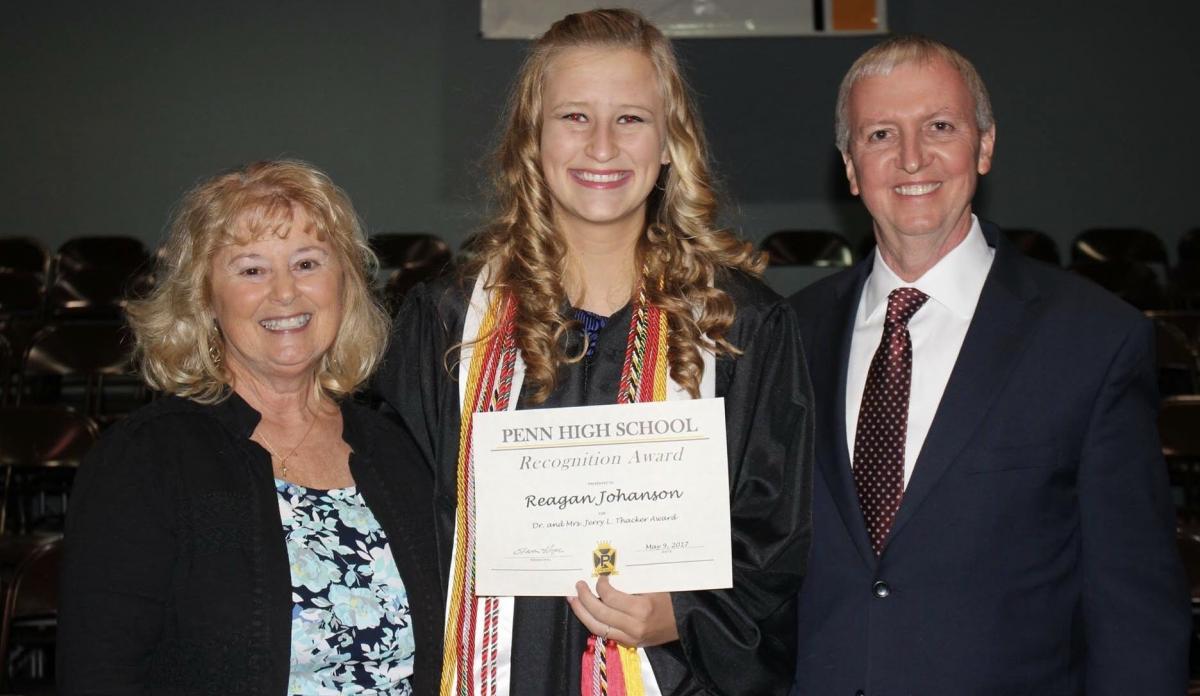 Reagan Johanson, who will attend Indiana University, was awarded the Donna and Dr. Jerry Thacker Scholarship. Johanson attended Schmucker Middle School and Prairie Vista Elementary School.
Baker Nasser, who will attend Indiana University, earned the prestigious Wells Scholarship.
Click here for the complete list of award and scholarship winners for the Class of 2017.