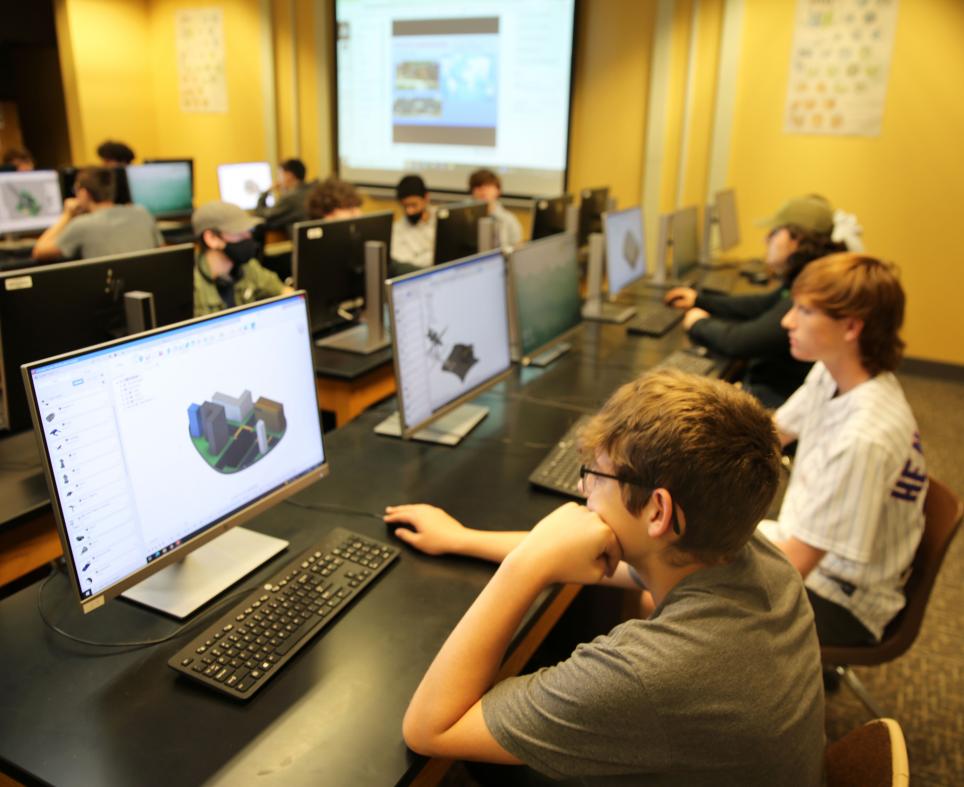 Principal Sean Galiher announced that Penn High School's Project Lead the Way Program (Computer Science, Engineering, Biomedical Science) has been named one of 191 high schools in the nation to be honored as a 2021-2022 PLTW Distinguished High School.
Jim Langfeldt, Tara Pieters, Evan White, Kyle Marsh, Daniel Vogelgesang, Steven Sinish, Nancy Duncan, Kelsey Weaver, Amy Tiebout & Polly Corpe are Penn's PLTW instructors.
PLTW Distinguished Schools are honored for their commitment to increasing student access, engagement and achievement in PLTW programs. PLTW students are empowered to engage in problem-solving and process thinking, develop technical knowledge and skills, build communication skills and explore career opportunities.