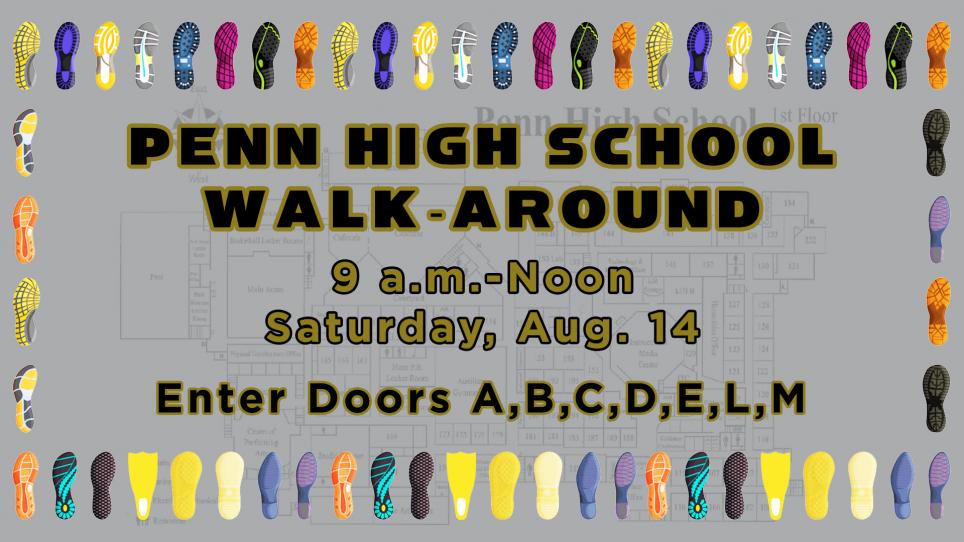 The Annual Penn High School Walk-Around will be held from 9 a.m.-noon on Saturday, Aug. 14.
Students and parents are welcome to come and find their classrooms, check out extra-curricular opportunities, and learn their way around the building. Enter at Doors A, B, C, D, E, L or M.
Click here for a map of Penn High School.
Check your school e-mail or Penn High School social media (Twitter: @PennPride365 and Facebook: @PennHighSchool) for updates.