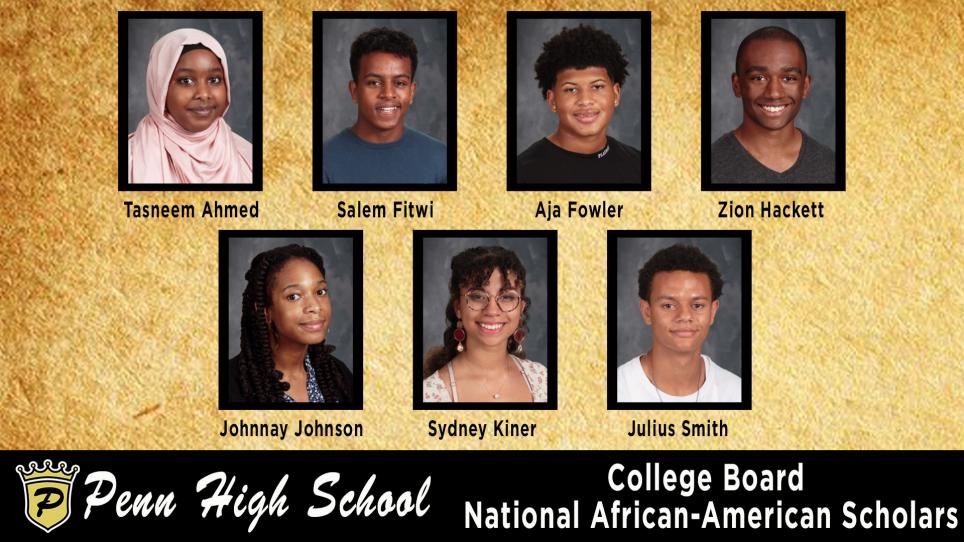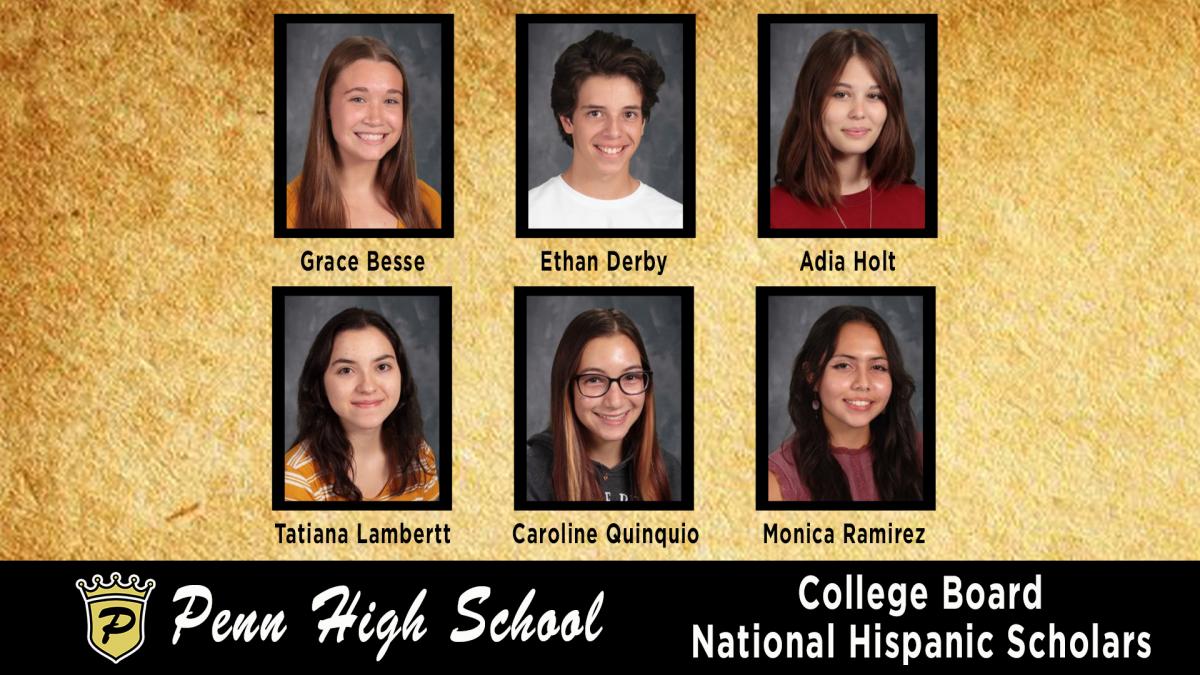 Principal Sean Galiher announced that 13 Penn High School students have earned academic honors from the College Board National Recognition Programs.
Tasneem Ahmed, Salem Fitwi, Aja Fowler, Zion Hackett, Johnnay Johnson, Sydney Kiner and Julius Smith were named College Board National African-American Recognition Program Scholars.
Grace Besse, Ethan Derby, Adia Holt, Tatiana Lambertt, Caroline Quinquio and Monica Ramirez were named College Board Hispanic Recognition Program Scholars.
These National Recognition Programs grant underrepresented students with academic honors that can be included on college and scholarship applications and connect students with universities across the country, helping them meaningfully connect to colleges and stand out during the admissions process. Colleges and scholarship programs identify students awarded National African American, Hispanic, Indigenous and/or Rural/Small Town Recognition through College Board's Student Search Service.
Students who may be eligible have a GPA of 3.5 or higher and have excelled on the PSAT/NMSQT or PSAT 10, or earned a score of 3 or higher on two or more AP Exams; and are African American or Black, Hispanic American or Latinx, Indigenous, and/or attend school in a rural area or small town.