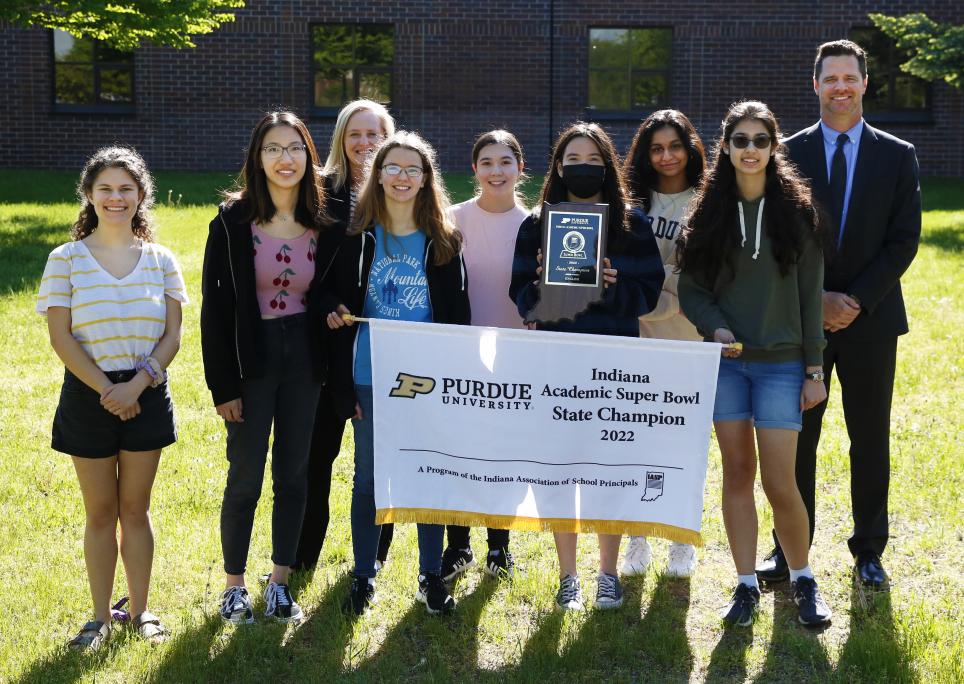 The Penn High School English Language Arts Academic Super Bowl Team, coached by Candice Beelaert, repeated as the Indiana ASB State Champions.
Eden Hartford (captain), Olivia Nijim, Maria Goffinet, Ashley Mead, Grace Wang represented Penn at the State Championship event.
"I am so proud of this amazing accomplishment for the English team," Beelaert said. "They worked so hard this year to defend their state title from last year and it all paid off. This tight knit group works so well together and they are one another's biggest cheerleaders. Their determination to make this happen has been so much fun to watch. I can't wait to see what happens next year when the majority of our team returns again for next season. We will definitely be trying for a third state title!"