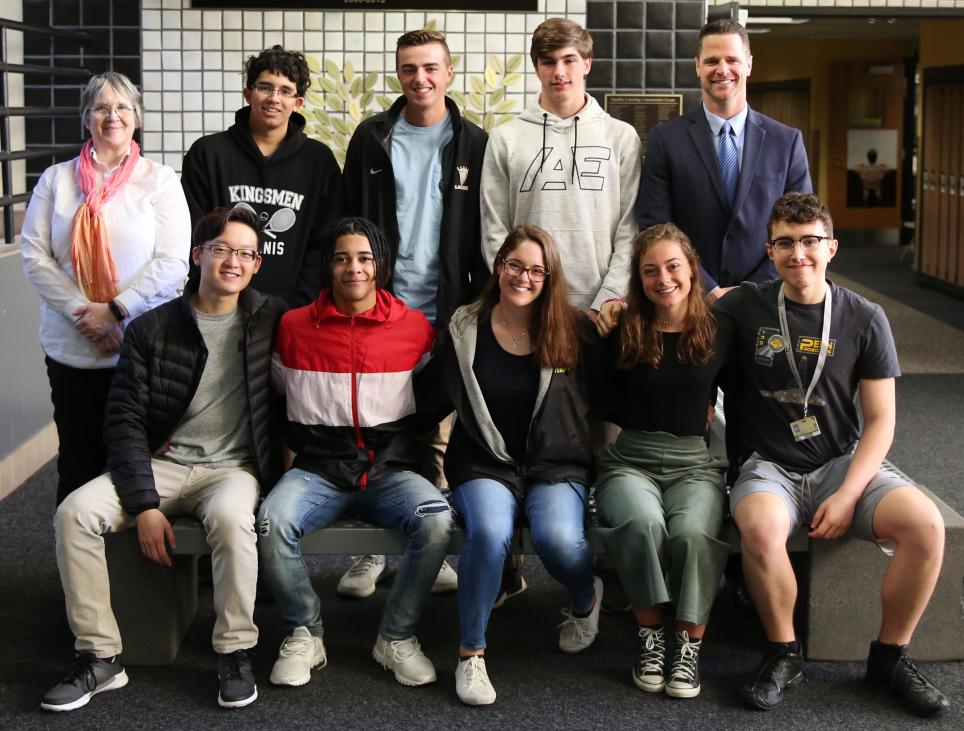 Penn High School students Seunghoon (Sunny) Sun, Ian Coates, Ricky Chapple, Philipp Roehm, Rajeev Datta, David Simonetti, Elisabeth Casetti and Courtney Sharpe teamed up to earn the TEAMS (Tests of Engineering Aptitude, Math and Science) State Championship in the Grade 11/12 category.
Michelle Kwok, Yewon Oh, Tingyi Lu, Riya Patel, Zach Simon, Chelsea Chen, Zainab Nasser and Amy Bernard placed third in the 11/12 category.
Anya Tang, Julia Son, Allison Nguyen, Sharon Ni, Neda Stancheva, Max Egendoerfer and Phillip Matous placed second in the 9/10 category.
A total of 10 teams from Penn qualified for the National TEAMS Championships.
"This really is an awesome team that works together very well and I can't wait to see what they can do at Nationals," Penn TEAMS Sponsor Becky Tagliaferri said.