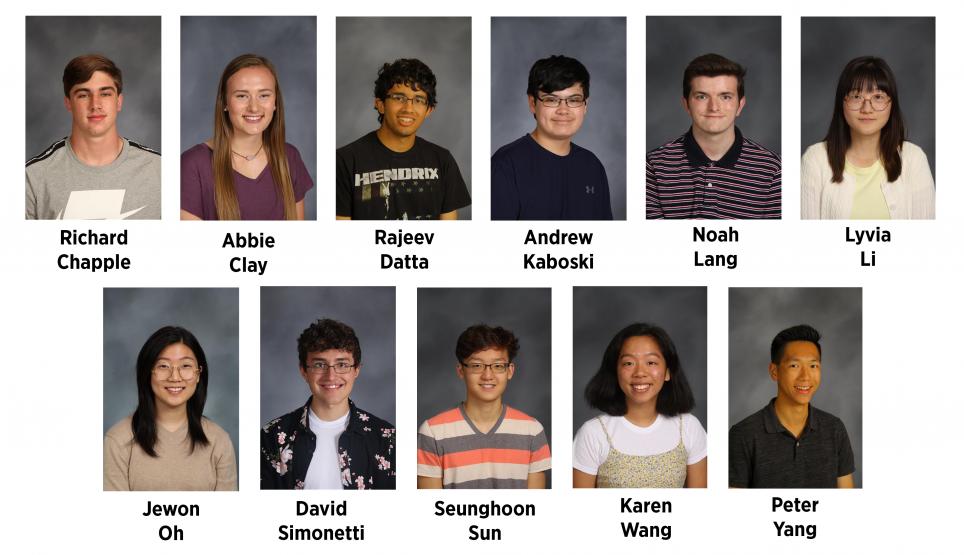 Penn High School Principal Sean Galiher announced that 11 Penn students have been named National Merit Scholarship Finalists.
Richard Chapple, Abbie Clay, Rajeev Datta, Andrew Kaboski, Noah Lang, Lyvia Li, Yewon Oh, David Simonetti, Seunghoon Sun, Karen Wang and Peter Wang have earned Finalist status in the National Merit Scholarship competition.
"We are extremely proud of these students and their accomplishments," Galiher said. "This recognition is a culmination of the great efforts of these students, including all the wonderful teachers they have had while attending P-H-M schools. These students represent our vision of excellence and have bright futures."
According to the National Merit Scholarship Corportation, these academically talented high school seniors have an opportunity to continue in the competition for some 7,600 National Merit Scholarships worth more than $31 million that will be offered. About half of the Finalists will win a National Merit Scholarship, earning the Merit Scholar® title.