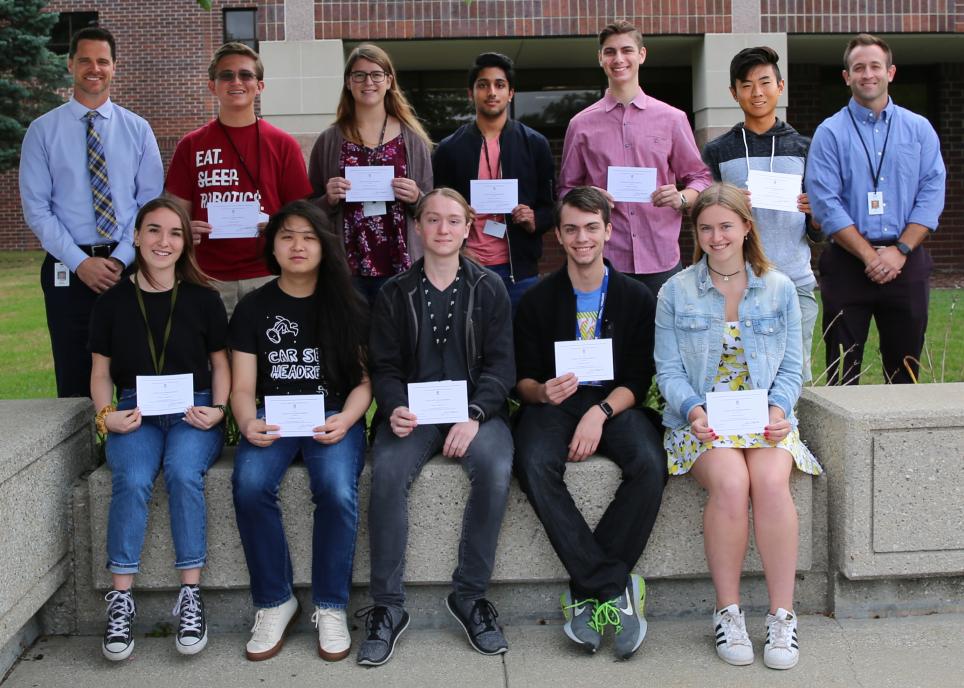 Penn High School Principal Sean Galiher and Director of Counseling John Westra announced that 10 Penn students have been named National Merit Scholarship Commended Scholars.
Ammaar Basher, Ella Boardley, Michael Cha, Micah Focht, Noah Reynolds, Ioannis Samoilis, Carly Scopel, Jacqueline Sekan, Zachary Simon and Alvin Wang earned the elite academic distinction. The top three percent of students who took the PSAT nationwide earned Commended Scholars status.
"This accomplishment reflects the collective efforts of each student, their teachers and family," Galiher said. "Our teachers take great pride in challenging our students and preparing them through rigorous and relevant coursework."
The National Merit® Scholarship Program is an academic competition for recognition and scholarships that began in 1955.
Of the 1.6 million entrants in the 63rd annual competition, some 50,000 with the highest PSAT/NMSQT® Selection Index scores (calculated by doubling the sum of the Reading, Writing and Language, and Math Test scores) qualify for recognition in the National Merit® Scholarship Program.