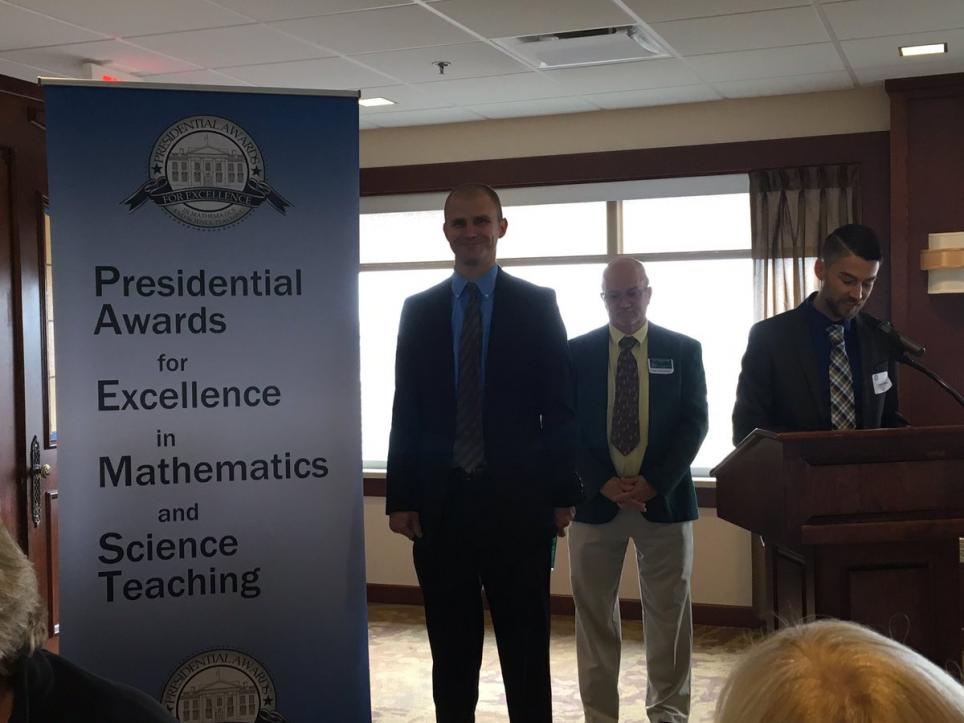 Penn High School Biology Teacher John Gensic was recognized today among Indiana's finalists for the Presidential Award for Excellence in Math and Science Teaching (PAEMST), the nation's highest honor math, science and computer science teachers. This is the second time Mr. Gensic has received this great honor; he was a state PAEMST finalist last year as well.
Mr. Gensic, 2016 P-H-M Teacher of the Year and Top 10 Finalist for 2017 Indiana Teacher of the Year, is now in contention to win the national award. His application will move on to the U.S. Department of Education for the next round of selection.
National winners receive:
A certificate signed by the President of the United States.
A paid trip for two to Washington, D.C., to attend a series of recognition events and professional development opportunities.
A $10,000 award from the National Science Foundation.

In addition to recognizing outstanding teaching in mathematics or science, the program provides teachers with an opportunity to build lasting partnerships with colleagues across the nation. Since 1983, more than 4,100 teachers have been recognized.