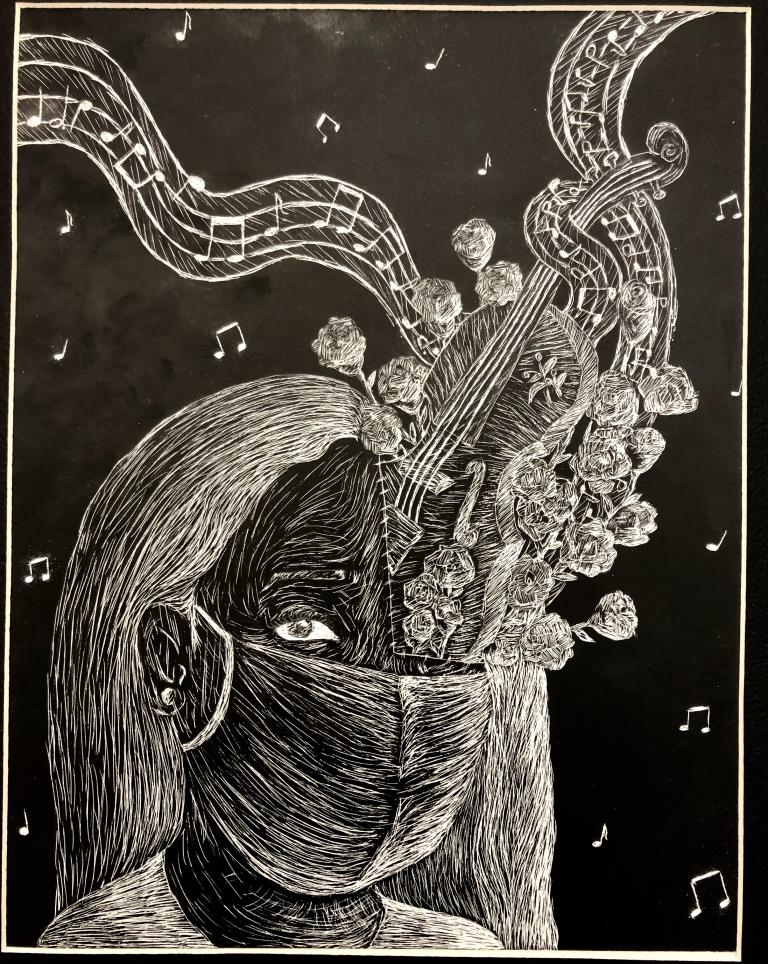 Two Penn High School Art students earned awards in the International Violin Competition of Indianapolis Violin Art Competition.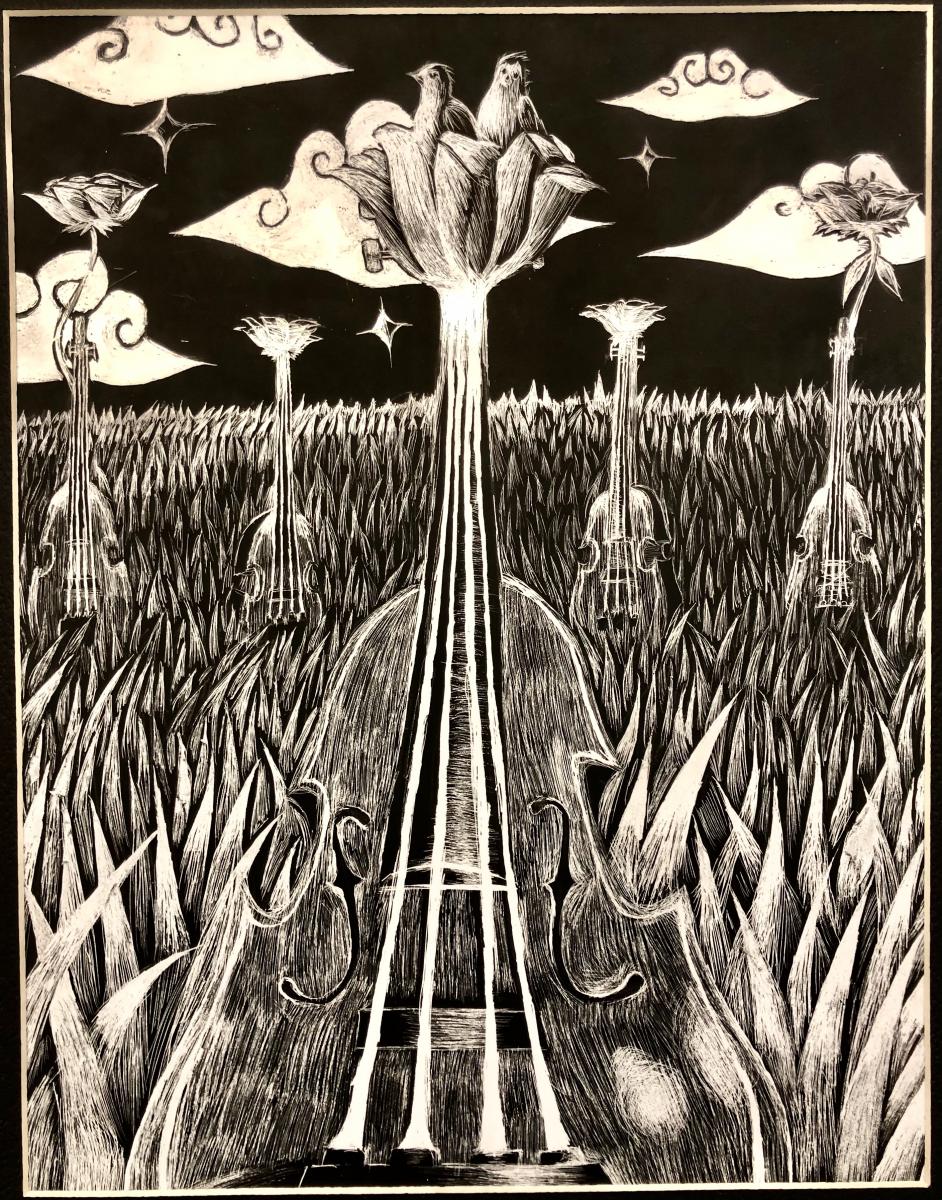 Fiona Brodzinski, has been chosen as a Streeter Hadley Matthews Grand Award Winner of the 2022 Juried Exhibition of Student Art.
Rayah Coomes was chosen as a Regional Winner.
Both are students of Penn Art Instructor Barb Miller.
Brodzinski and Coomes will be honored at the Awards Ceremony at 2:30 p.m. at Indiana Landmarks Center, 1201 Central Avenue in Indianapolis.
"Legato" - Rayah Coomes