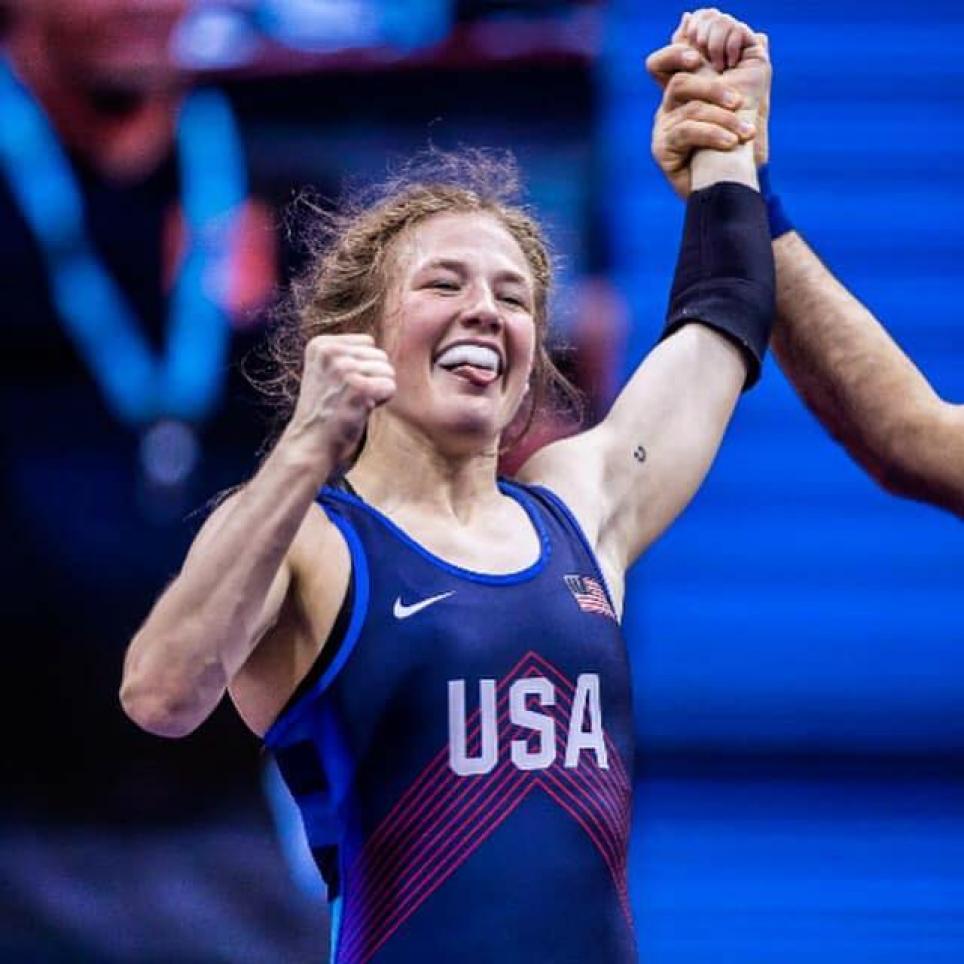 Tuesday, October 15, 2019
Noon
St. Joseph Conference Center
Holiday Inn, 1208 E. Douglas Rd., Mishawaka
The luncheon, hosted by the P-H-M Education Foundation, is a District fundraiser and an opportunity for P-H-M parents, business, community and education leaders to get a State of the Corporation directly from Superintendent Dr. Jerry Thacker.
Along with Dr.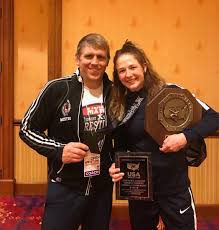 Thacker, this year's featured speaker will be Penn Alumna, World Class Wrestler Sarah Hildebrandt!
The 2011 Penn grad recently earned another gold medal at the Pan Am Games held August 2019. This makes her 4th gold medal at Pan Am Games. She also won gold in 2013, 2015 and 2018 for USA Wrestling. Hildebrandt was the 2018 USA Wrestling Women's Wrestler of the Year and also earned the Outstanding Wrestler Award at the Pan Am Games in 2018. She was last year's U.S. Open champion and was a world silver medalist.
At Penn, Sarah's wrestled under Head Coach Brad Harper. Her junior year, she became the first female to qualify for the IHSAA Wrestling Semi-state; she accomplished this weighing just 103 pounds! Sarah also helped Penn win an IHSAA Team Regional Championship with a pin vs. Jimtown's Cody Koebel (4:54). Penn defeated Jimtown 37-25 for the Team Championship. She attended King University (Bristol, Tenn) and was the 2015 and 2014 WCWA National Champion at 123 pounds!
For tickets to this year's Superintendent's Luncheon, please click here to pay online.
For information on sponsorship opportunities, please contact Mari Linn Wise at (574) 254-2893 or mlwise@phmef.org.
For questions about the event, please contact Amber Kennedy at (574) 259-7941, ext. 10721 or amber@phmef.org.