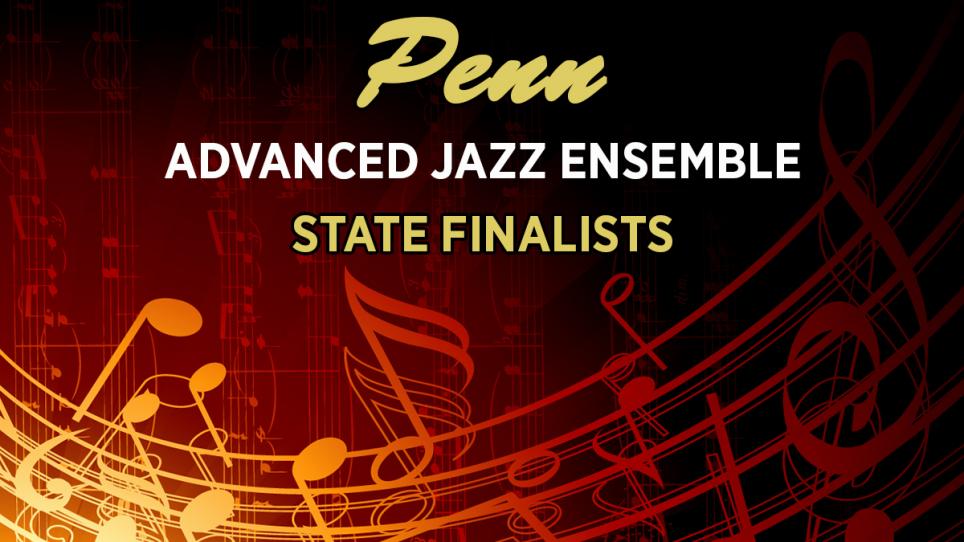 Penn High School's Advanced Jazz Ensemble qualified for the Indiana State Jazz Finals. The District Jazz Contest was held on Saturday, March 7.
"The past two years have been a period of tremendous growth for the Advanced Jazz Ensemble," Penn High School music instructor Aaron Griesser said. "The group has now qualified for Indiana State Jazz Finals for two years in a row.
"I am extremely proud of all the hard work the students have put into the program," Griesser said. "Our repertoire for ISSMA this year includes Roll 'Em by Mary Lou Williams, That Old Black Magic by Billy May, and Black Orpheus by Luiz Bonfa."
The Indiana State Jazz Finals, scheduled to be held at North Central High School in Indianapolis, have been cancelled due to the COVID-19 National Emergency.
PENN ADVANCED JAZZ ENSEMBLE
Alto Saxophone - Jonathan Forbes
Alto Saxophone - Julia Heidinger
Tenor Saxophone - Caleb Vrydaghs
Tenor Saxophone - Collin Waterbury
Baritone Saxophone - Nathaniel Clay
Trombone - Brad Ziegelmaier
Trombone - Pete Sullivan
Trombone - Quin Bast
Trombone - Becca Mattson
Trumpet - Michael Forry
Trumpet – D.J. Pennix
Trumpet - Caden Miller
Trumpet - Derek Reinhardt
Trumpet - Frank Bell
Guitar - Monica Hunt
Guitar – J.R. Roach
Piano - Phillip Matous
Bass - Peter Campeau
Drums & Percussion - Brian Oke
Drums & Percussion - Blain Wandling
Vibraphone - Ben Reed
Vocals - Madison Jackson