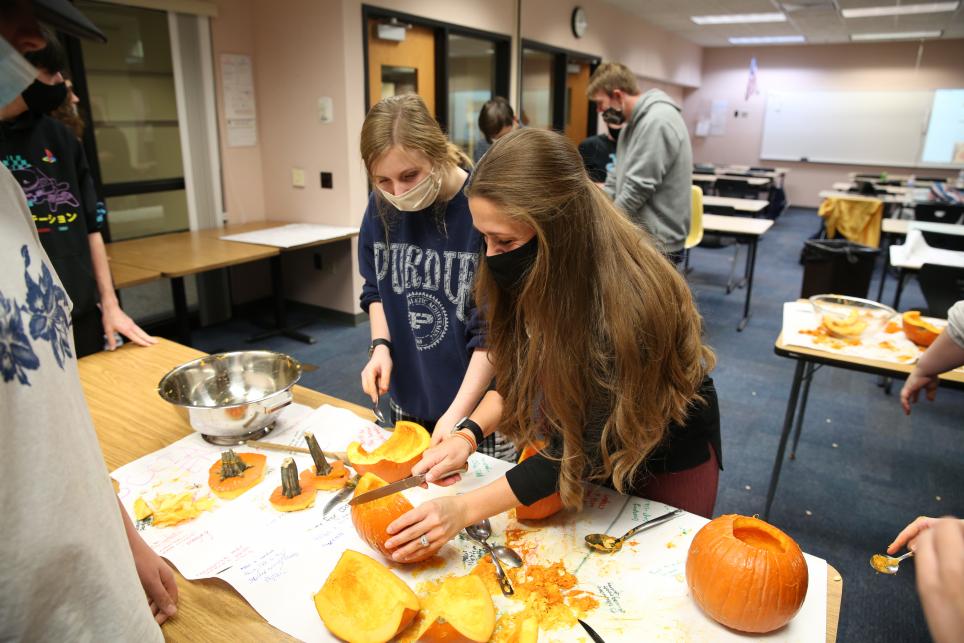 Everybody loves to buy pumpkins for their Autumn home decor, but what happens when Halloween passes and the pumpkins remain?
Some people throw them in the trash, other people compost them and still others toss them in their garden to see if anything will grow.
Kylee Wetzel's Hospitality Management class had other ideas, turn them into food!
The class took old, unwanted pumpkins and seeded, gutted and cleaned them.
They followed three different recipes to create delicious roasted pumpkin seeds! Take a look at the process below.
To download high-resolution jpg files from the photo gallery below, just simply click the "DOWNLOAD" button on the bottom right-hand corner of the photo while viewing it in the Photo Gallery function. We are happy to provide this service to you, free of charge!