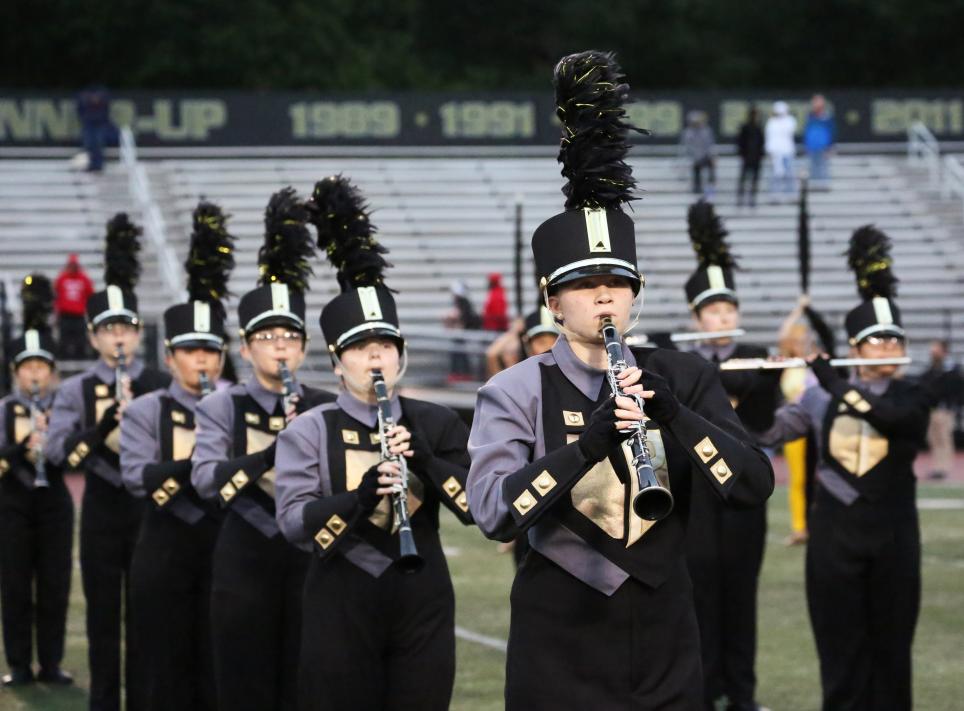 Penn High School's Marching Kingsmen placed ninth in the state at the ISSMA Marching Band State Championships at Lucas Oil Stadium in Indianapolis on Saturday, Nov. 9, 2019.
The Band, under the director of Director Glenn Northern and assistants Aaron Griesser and D.J. Landoll, performed a set titled, "Unbalanced".
Drum Majors for the Marching Kingsmen were Caleb Vrydaghs, Nathaniel Clay, Taylor Gibson and Braden McMillen.
"The Band gave a great performance," Northern said. "We were pleased with how the season ended.
"This year's Marching Kingsmen really grew a lot," Northern said. "They overcame a lot of obstacles dealing with the show design and preparation."