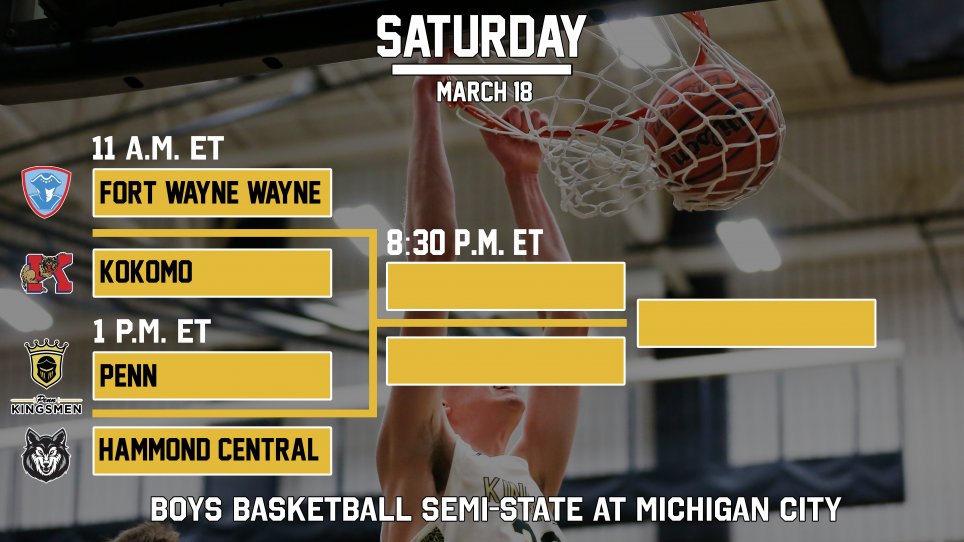 Limited tickets are available for the Boys Basketball Semi-State on Saturday, March 18, 2023 at Michigan City.
Click the link for tickets: https://public.eventlink.com/tickets?t=30952
A sellout is expected.
No. 2 Penn (27-1) plays No. 3 Hammond Central (26-1) at 1 p.m. ET
Fort Wayne Wayne (21-4) plays No. 5 Kokomo (22-4) at 11 a.m. ET in the Semi-state opener.
The Championship Game is set for 8:30 p.m. ET, Saturday, March 18, 2023, at Michigan City.