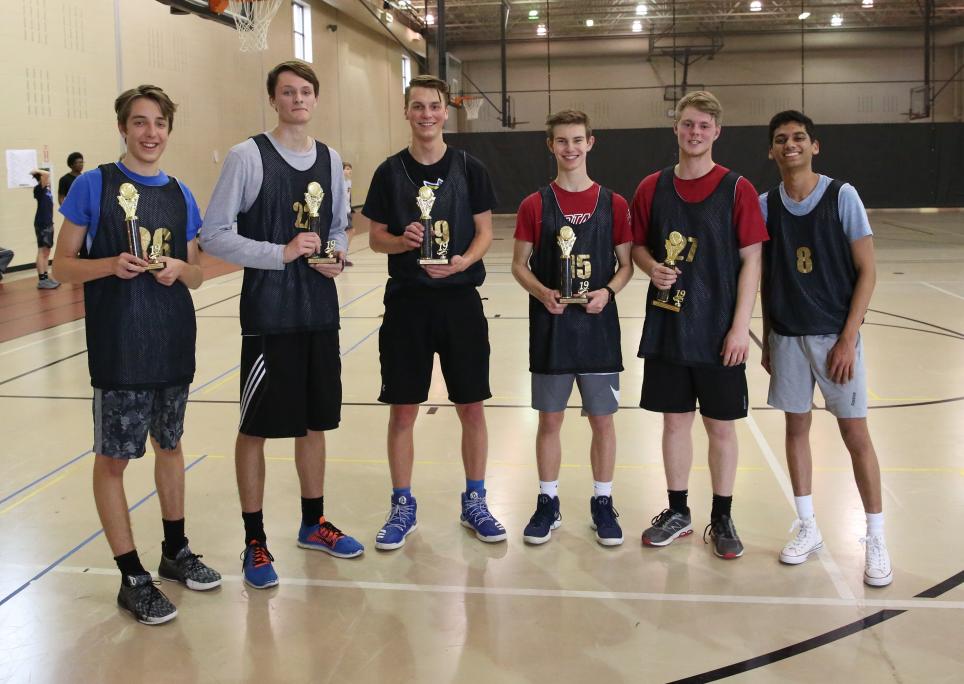 South Dakota State lit up the scoreboard for a 40-26 victory against Duke to claim the I-Ball Championship on Thursday, March 7, 2019.
I-Ball is an intramural basketball program for Penn High School students. A total of 28 teams and nearly 150 students participated in the I-Ball program, which runs from the middle of January through the first week of March. Game are played in Penn's Fitness Center.
"This program has been around for almost two decades," I-Ball sponsor Eric Bowers said. "This is a chance for many students to participate in athletics here at Penn. Some students will not remember many things from here, but they will always remember their teammates and memories made on the I-ball courts."
This season's Championship Team featured Nick Roberts, Cameron Koschnick, Nicholas Padrnos, Justin Schneider, Zach Johnston, Sparsh Patel.
I-Ball gives people an opportunity to enjoyed participating in basketball and showcase their court skills.
"I-Ball allows people to blow off some steam after a hard day's work at school in a slightly competitive environment," Penn Senior Alex Fadely said. "It's a chance to play with your friends, compete against other teams and earn bragging rights on the Fitness Center courts."
Bowers took over the I-Ball program from Mark Watts.
"I-Ball was passed onto me well organized by Mr Watts," Bowers said. "He created a great atmosphere and I am trying to continue what he built."