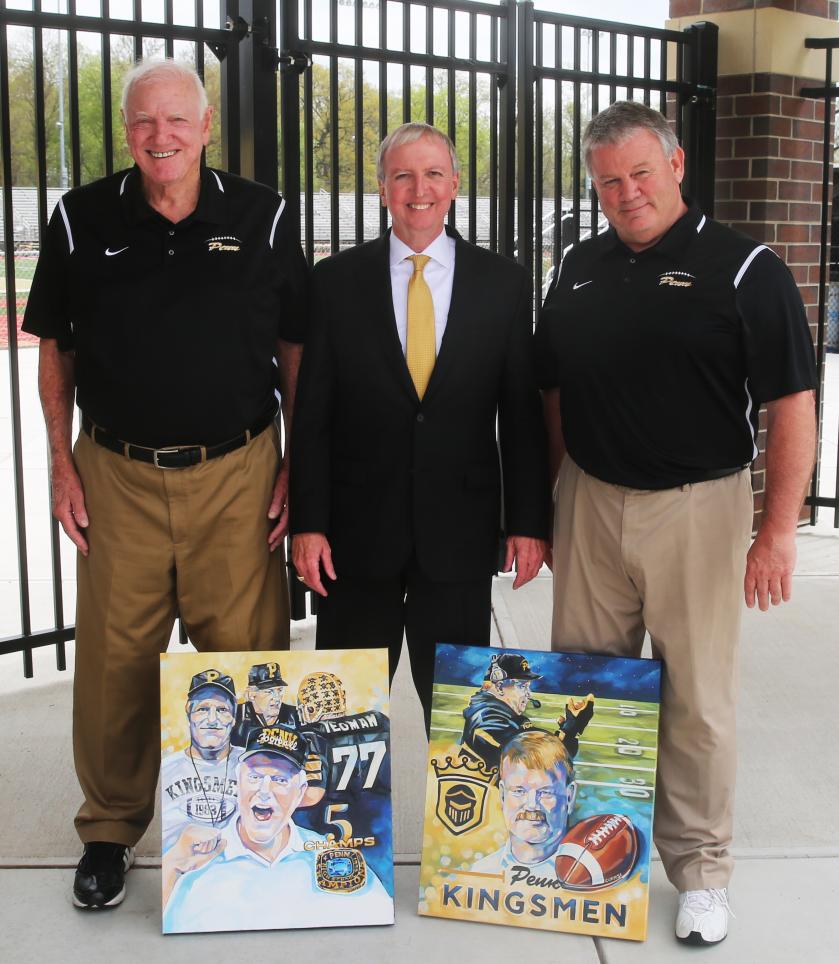 Help support PHMEF & celebrate Penn High School athletic history … "Crowning Achievement" chronicles the Penn Kingsmen football teams from 1958 – 2017 and honors legendary 30-year Coach Chris Geesman and current Head Coach Cory Yeoman. The book is chock-full of stats on every team since 1958, pictures and an all-time roster; it's a real treasure for Penn alumni.
Whether you or someone you know is a Kingsmen fan, this book makes a thoughtful, keepsake holiday gift.
And now with special holiday pricing, you can buy one book for yourself and gift one to another Kingsmen fan! Get one book for $20 or two books for $30!
Click to buy your copies today online.
Books can also be purchased at the front desk of P-H-M's Educational Service Center at 55900 Bittersweet Rd., Mishawaka—the building just north of Penn High School. Local pick up is at the ESC; mailing is available.