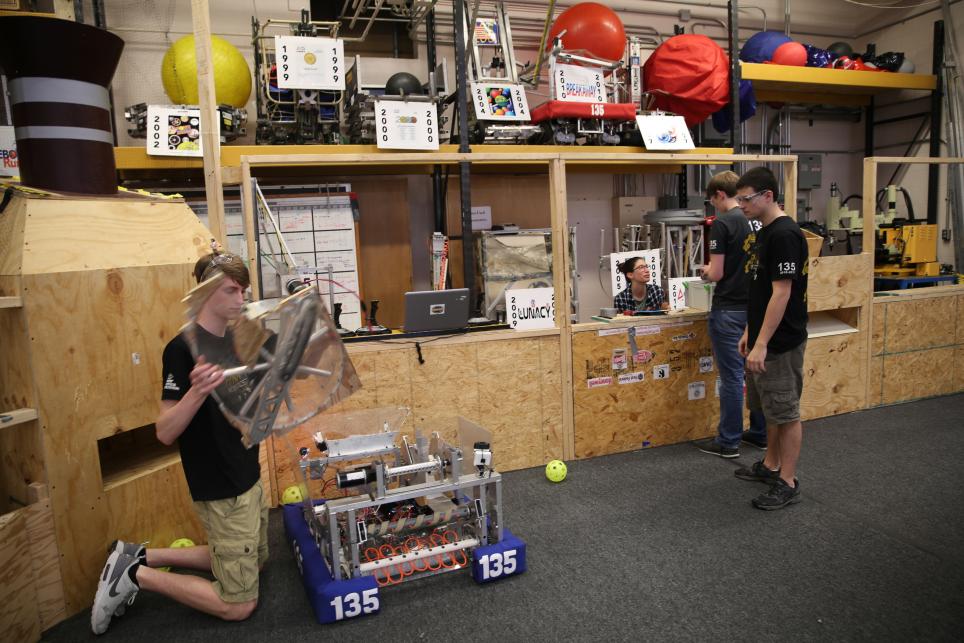 What a way to celebrate its 20th year … Penn Robotics Team 135 is heading to the FIRST Robotics World Competition!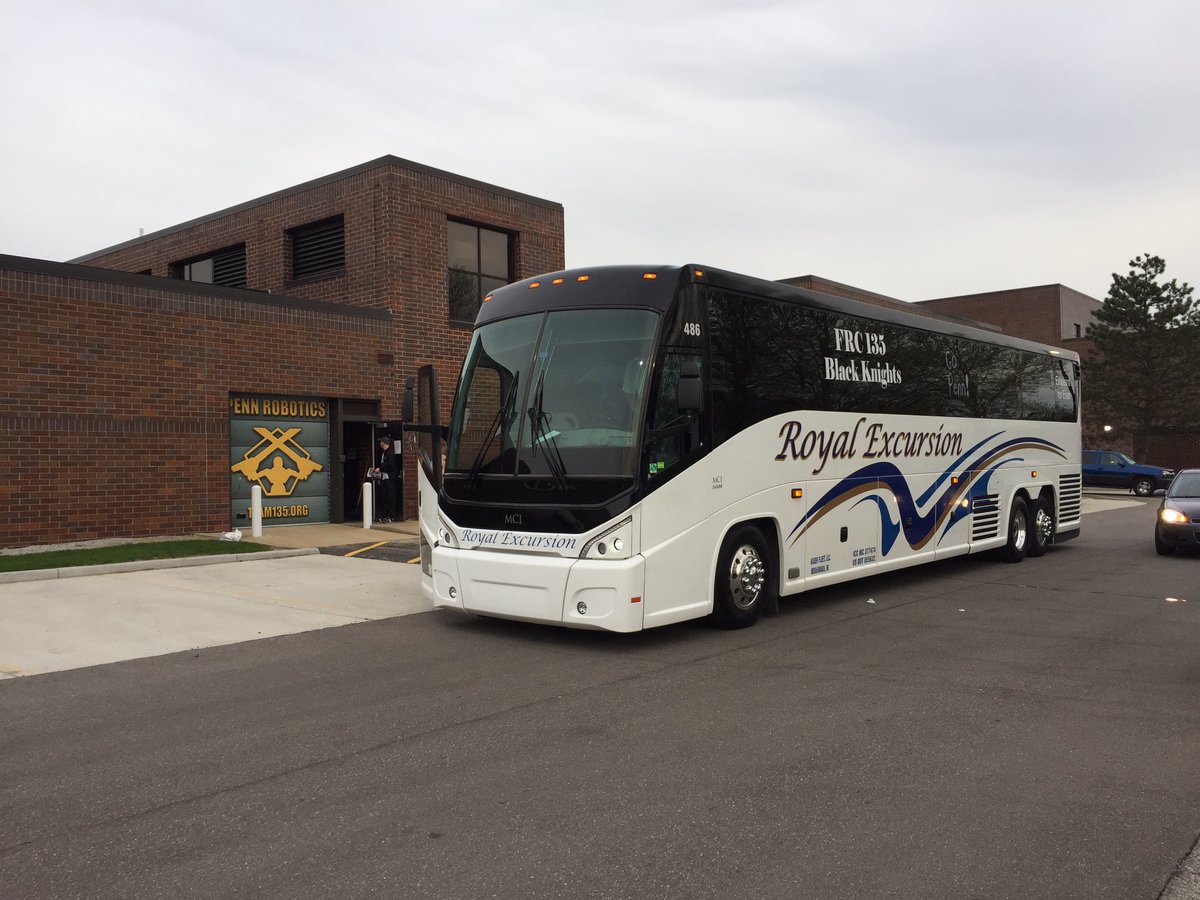 The team of 36 students loaded up and left today (Wednesday, April 26) headed for St. Louis for the competition that begins today and runs through Saturday, April 29.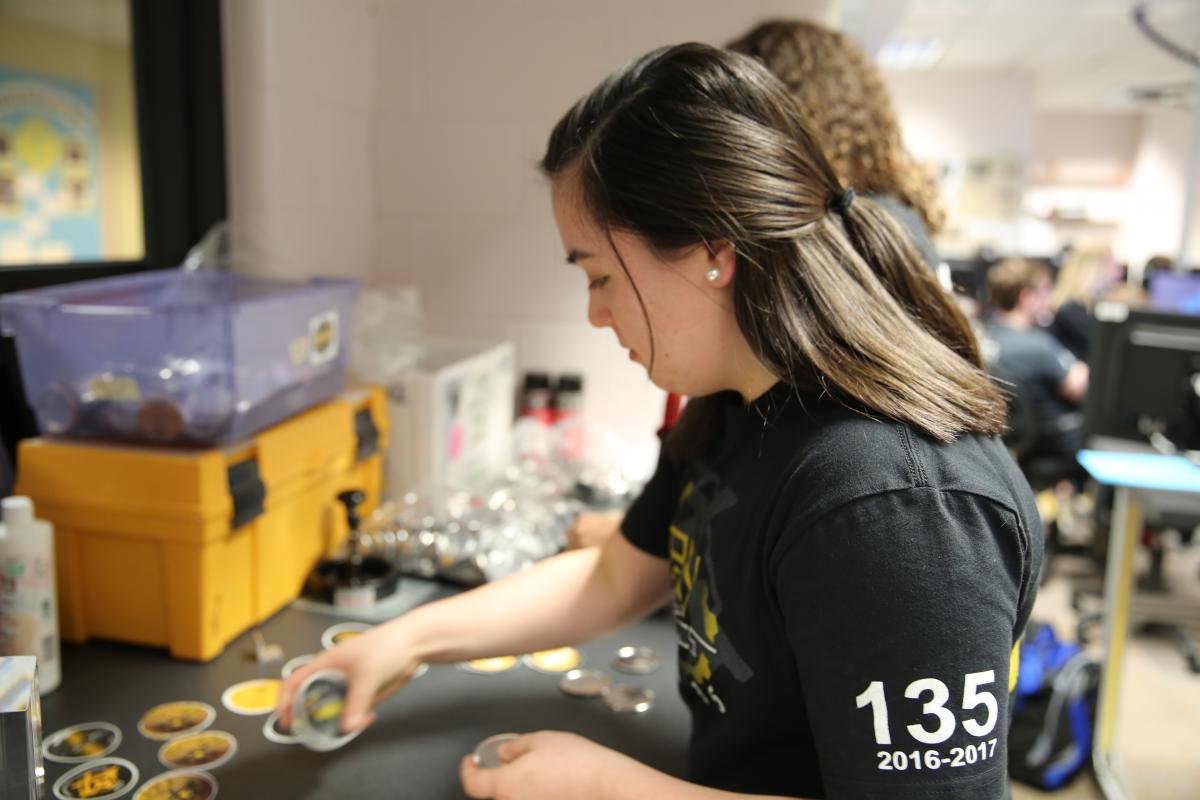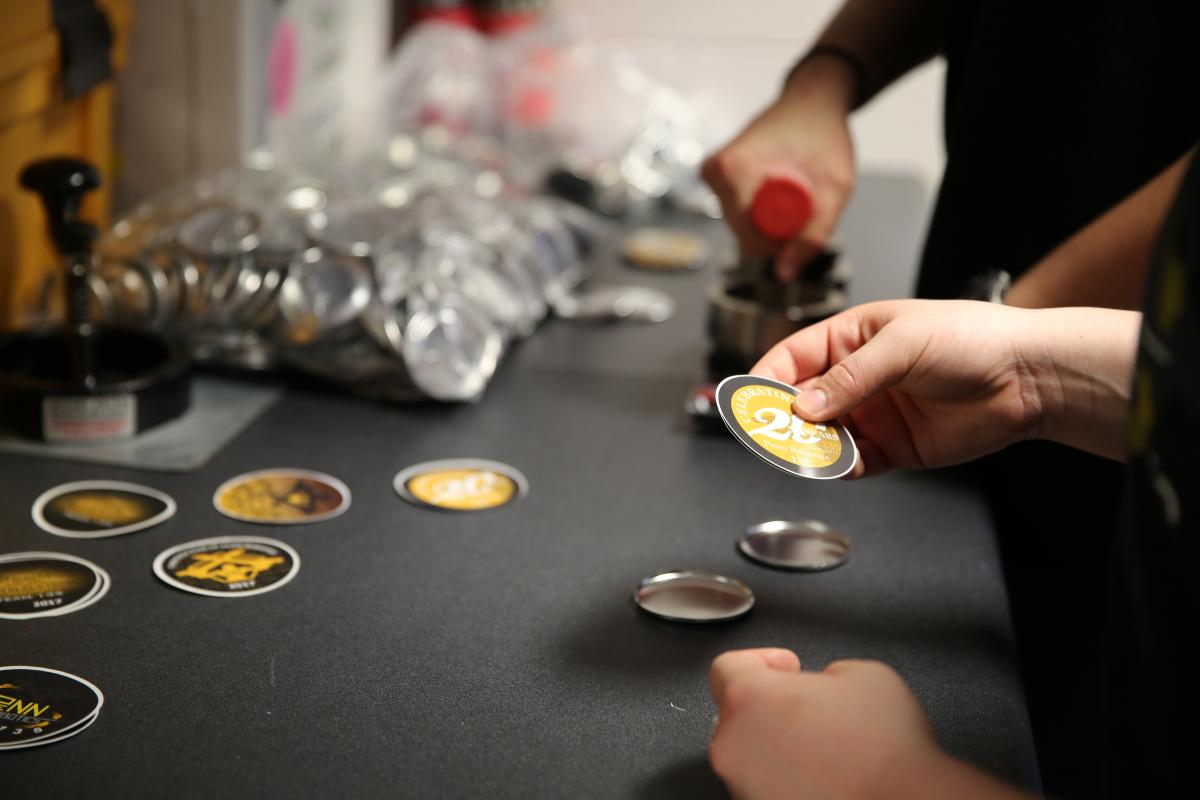 Last week before the team left, they were busy in Room 140 making last minute preparations for their big trip, doing everything from making 20 year commemorative buttons, to scouting out their completion online, to tracking down restaurants in the St. Louis area near the event venues.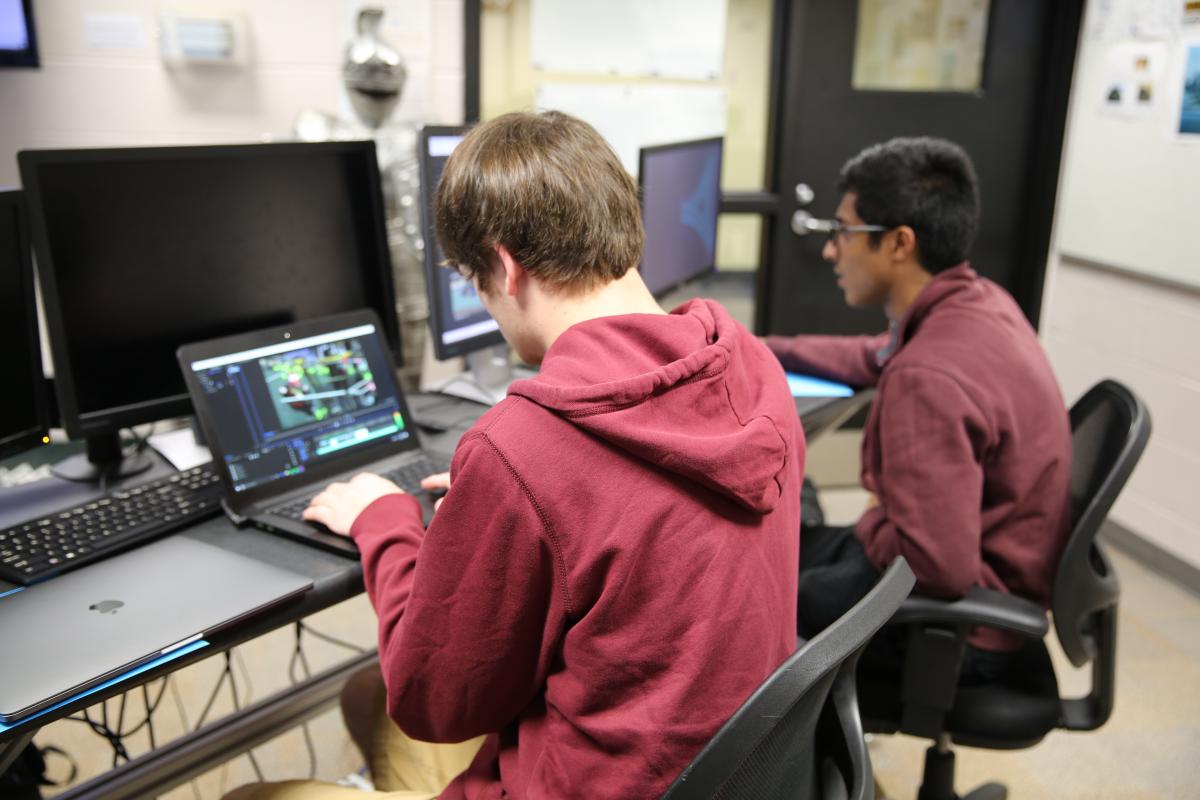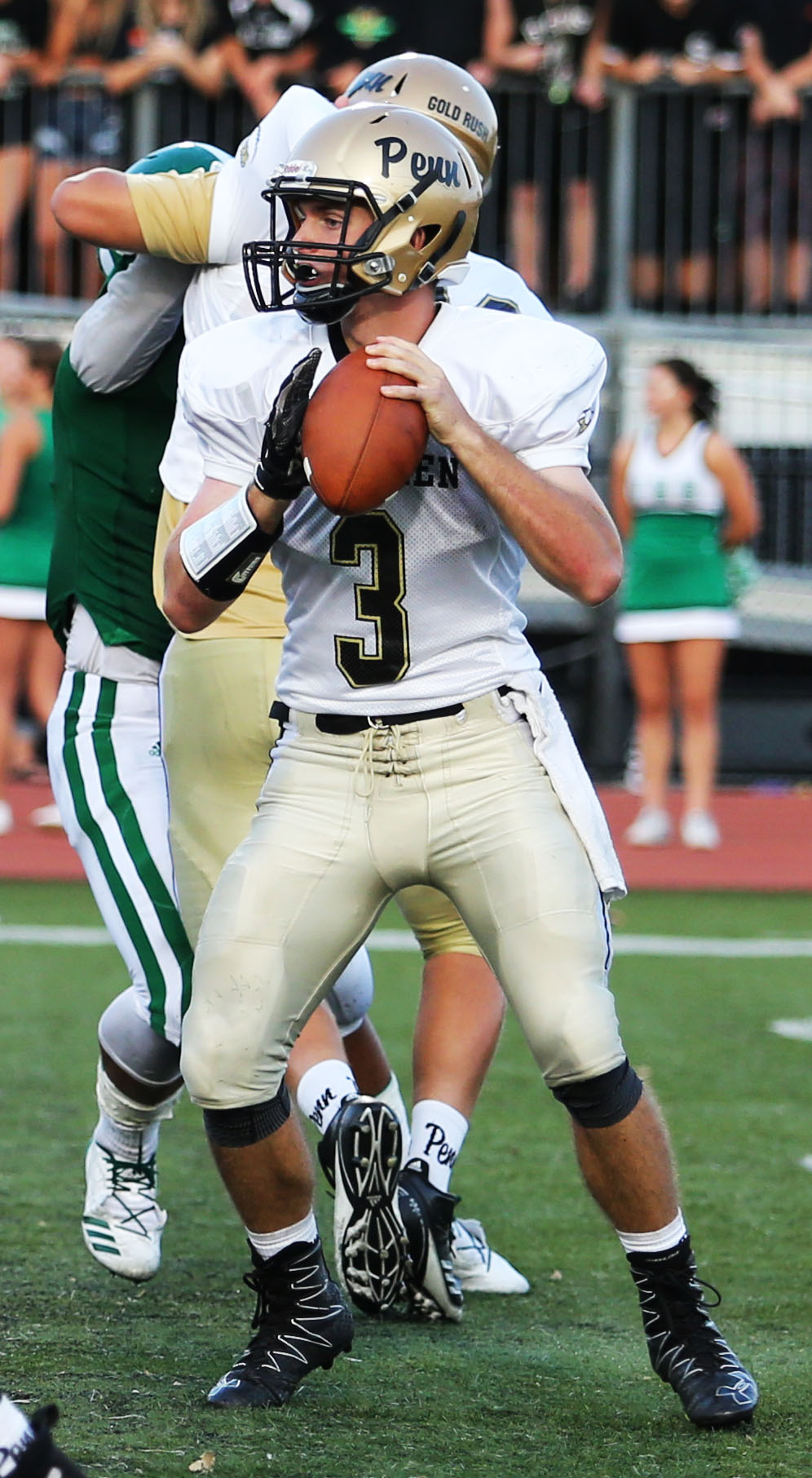 Each team member of Team 135 plays multiple roles. The team is made up of both juniors and seniors who design, build and program a robot, volunteer in the community, as well as raise all funds needed to compete from the regional level all of the way to the World Championships.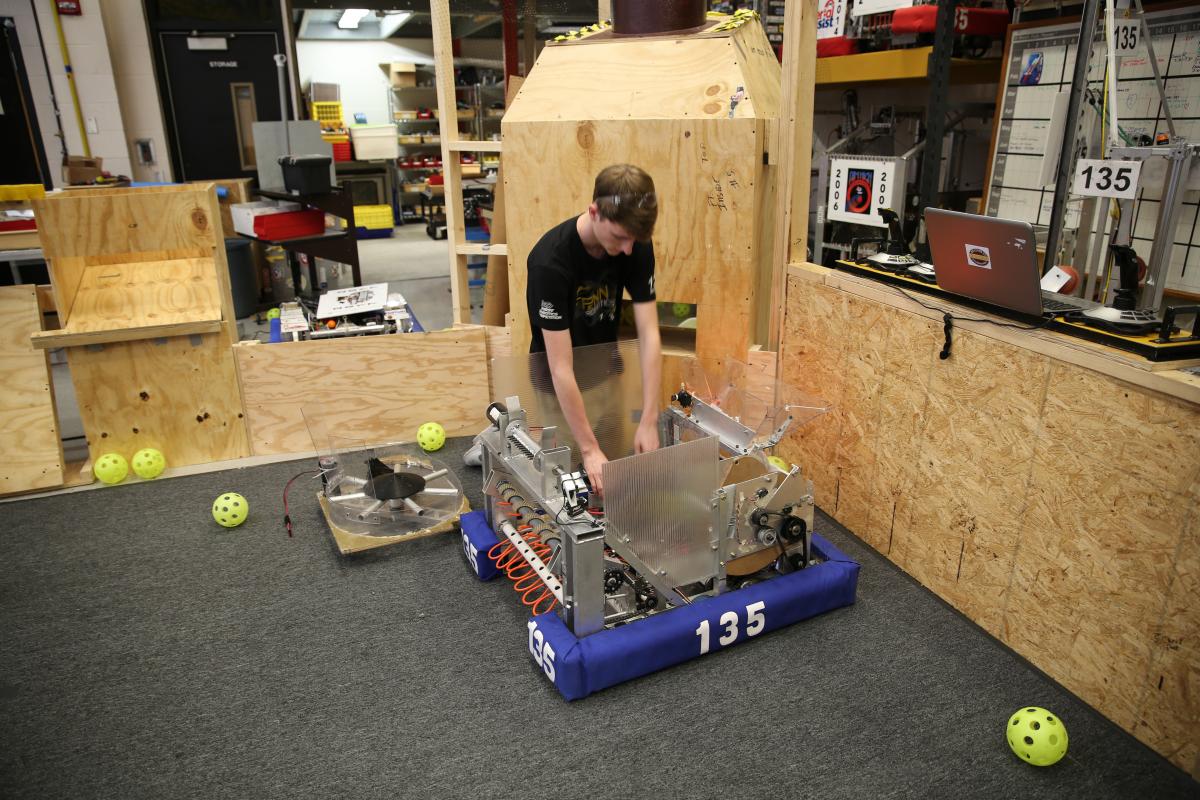 In the Robotics Lab, students were practicing with the test robot on their practice field, testing last minute techniques and strategies.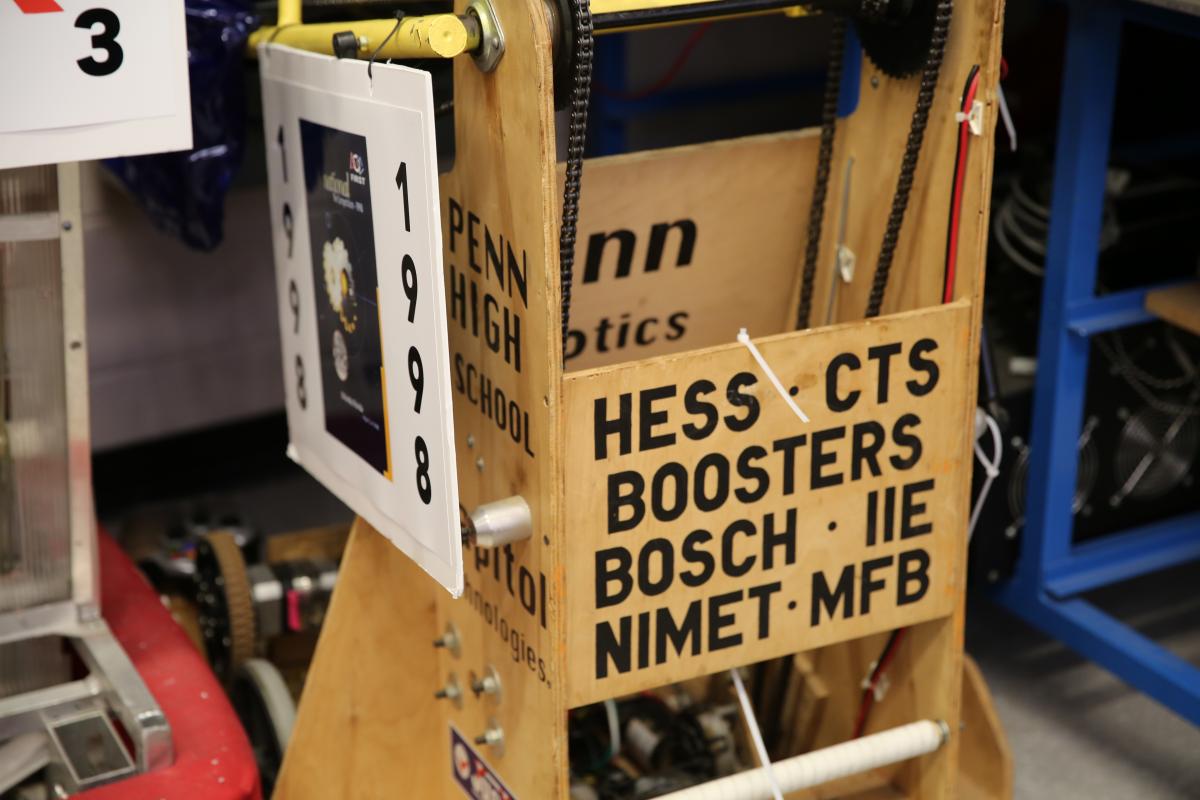 In the Lab, you can get a glimpse back at Team 135's 20 year history of competitions. Along the walls are shelving units that house the previous years' competition robots, going back all the way to the team's first robot from 1998!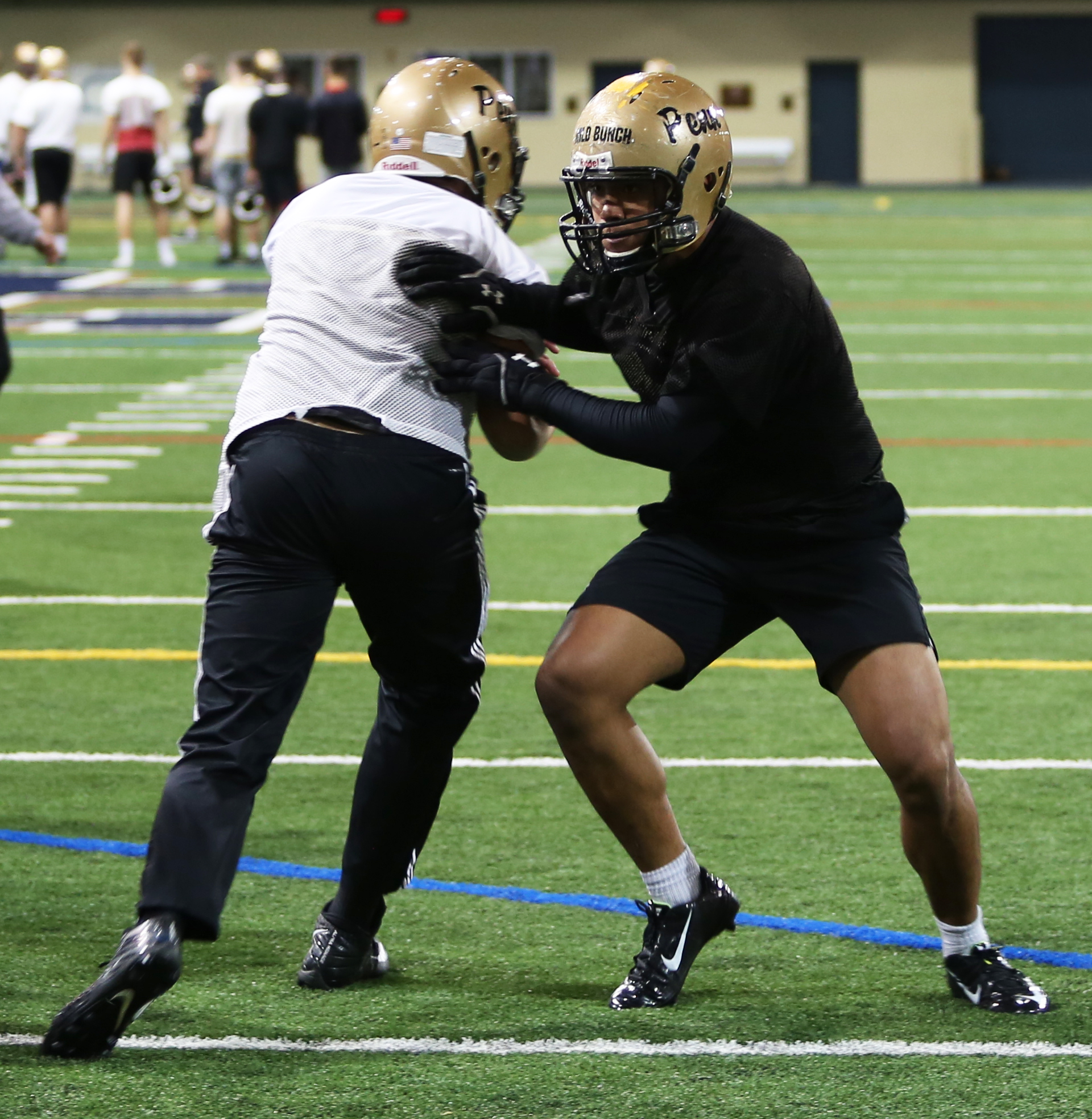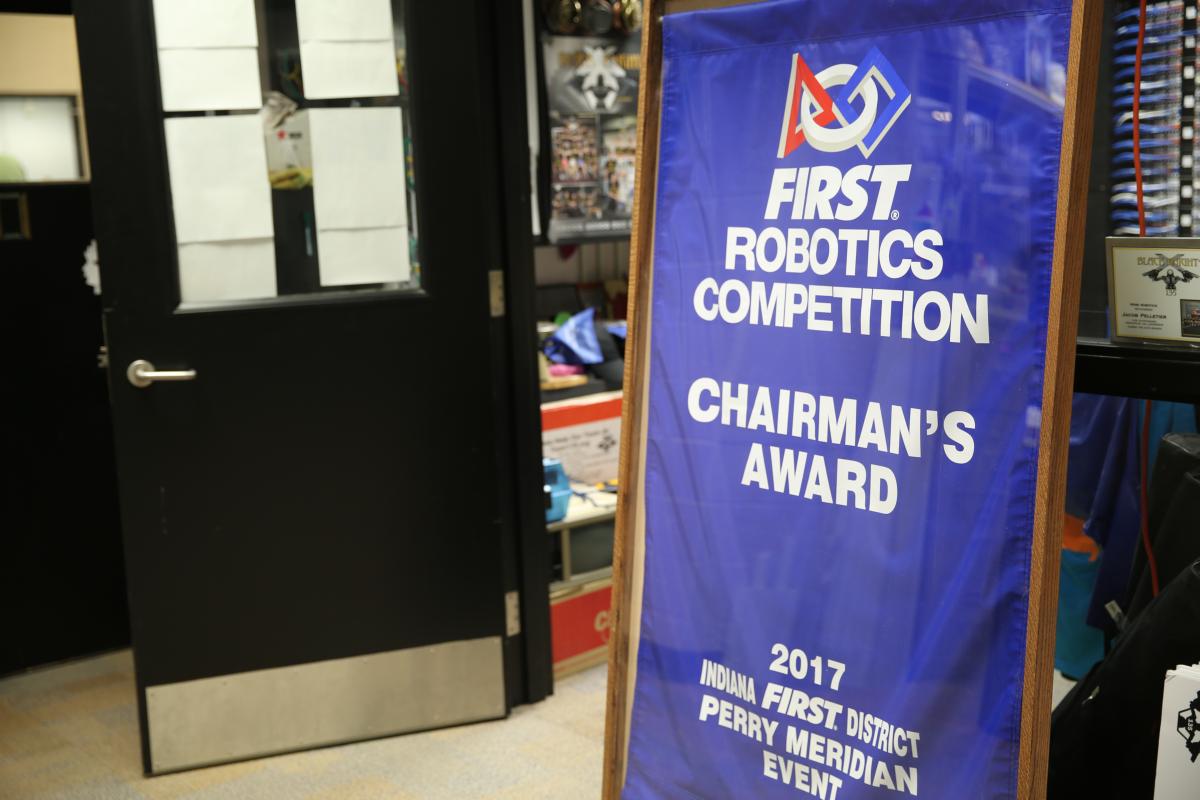 Team 135 will compete against some 400 other high school robotics teams from around the globe in hopes to bring back another Chairman's Award just like they've done in their past two competitions: State Championship (Huntington, April 7-9) and Perry Meridian (Indianapolis, March 23-25).
Penn Robotics is led by Jim Langfeldt, Evan White, and Josiah Parker -- the coordinators of this top-caliber FIRST Robotics team.
Want to follow Team 135's quest for the World Title?
Click here for the full schedule.
Click here to watch the competitions LIVE as they are happening.
Click to read an article in the South Bend Tribune on April 21st about the Team 135's Preparations.